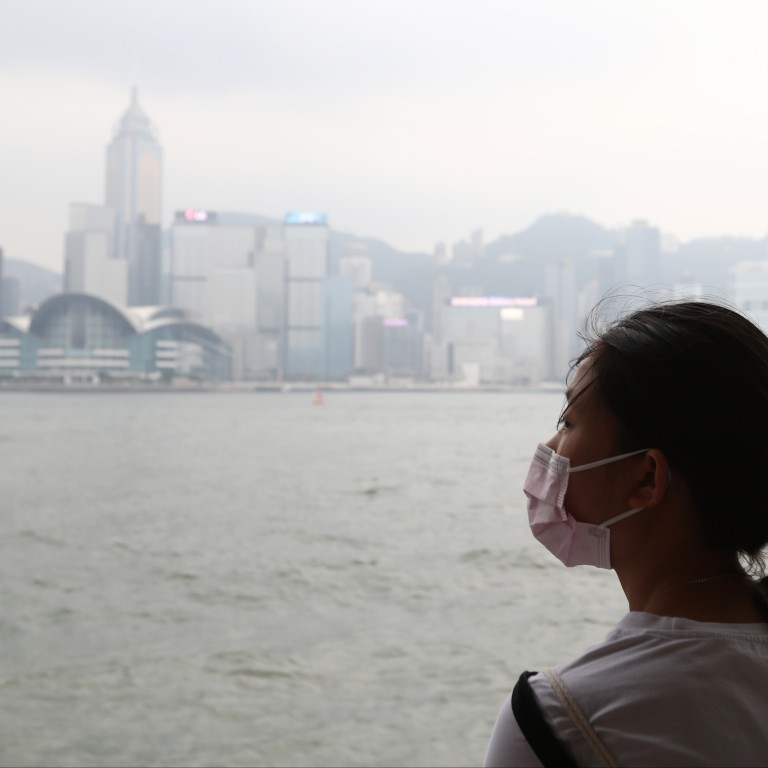 Letters

|
Nuclear energy must be a big part of Hong Kong's carbon reduction plan
Readers discuss how Hong Kong can reduce carbon emissions, the sustainability of China's zero-Covid policy, the importance of Chinese-Australians' vote in the recent election, and the biggest threat to the US
Feel strongly about these letters, or any other aspects of the news? Share your views by emailing us your Letter to the Editor at
[email protected]
or filling in
this Google form
. Submissions should not exceed 400 words, and must include your full name and address, plus a phone number for verification.
I refer to the letter "Four lessons that Sweden can teach Hong Kong on reducing carbon emissions" (
June 1
). To the "four lessons", let me offer four responses.
First, our government would love more government-business cooperation. It is an open invitation to yet more "advisory committees", "consultative groups", "dialogue" and "ongoing discussions", which are always "win-win". These may achieve results in Sweden, but here in Hong Kong they're just a way to kick that proverbial can down the road.
Second, on the suggestion to "revisit the energy mix", your correspondents fail to mention that in Sweden nuclear energy comprises about 30 per cent of the energy mix as is the case in Hong Kong. Wind and solar are all very well, but cannot dominate Hong Kong's electricity supply because we simply don't have the space.
I have just installed
rooftop solar
, but we have a house. More widespread residential rooftop solar – which we should encourage – cannot be a solution to carbon dioxide emissions in Hong Kong as we are one of the world's most vertical cities. Commercial solar needs many times more land to produce the same amount of electricity as a modern nuclear reactor. Where will we get that land when we have intense competition from housing? From the remains of the
Fanling golf course
?
Surely we ought to be looking at replicating the magnificent Daya Bay nuclear power station close by on the mainland or consider small modular reactors right here in Hong Kong. If we think we have land for solar and wind, we most assuredly have land for nuclear.
Third, on recycling waste from property development, I agree. But that's a feel-good initiative, nowhere near a game changer considering what we face is, we are assured, a "climate emergency".
Fourth, promoting balanced diets is, again, fine, but not a game changer. I long ago shifted to eating less meat. I have learned that plant-based alternatives have their own problems: some analyses have found they have more calories than meat, they are high in salt, and they require soybean monoculture, which some environmentalists tell us is bad.
In sum, if we are to be serious in Hong Kong about our net-zero targets, we simply must include nuclear.
Peter Forsythe, Discovery Bay
Zero-Covid a pipe dream for China
The mainland's "zero-Covid" policy is creating pressure points not only for its own economy, but also for Europe and the US. As the article pointed out, Chinese provinces that account for nearly a quarter of national GDP were under partial or full lockdown in March and April.
Factories in China have been caught in lockdowns, resulting in supply chain snarls that have adversely affected companies globally that depend on exports from China, while also hurting the bottom line of Chinese companies. It is a lose-lose situation for China and other economies.
Within China, many residents under lockdown had trouble obtaining groceries and other daily necessities.
In mid-April, the number of Covid-19 cases globally surpassed 500 million, indicating that wiping out the virus completely will be very difficult. From both a social and economic perspective, the question must be asked: is it really sustainable for China, a big country with a population of 1.4 billion, to get back to zero local cases?
Chan Ka-lai, Tseung Kwan O
Chinese-Australian vote mattered in election
In some marginal seats, where the sitting member of parliament was elected only by a small margin, Chinese-Australian voters played a significant role. For the record, the winning Labor Party also suffered in terms of voter numbers and many dissenting votes went to the Greens and independent parties.
Francis Lee, New South Wales, Australia
US' biggest weakness is its precarious unity
Both politically and economically, the United States has pursued nationalistic policies since Donald Trump became president in 2017.
The US is on a continent far away from the current geopolitical threats, yet it is also a country that spends more than US$700 million annually on the military.
Given its strengths, America can only be defeated from within. Its biggest enemy is neither Russia nor China, but its precarious unity. Faith in the American dream made America what it is today. Without the narrative of history and common values, Americans would be packs of wolves attacking each other.
Chloe Hui, Yuen Long