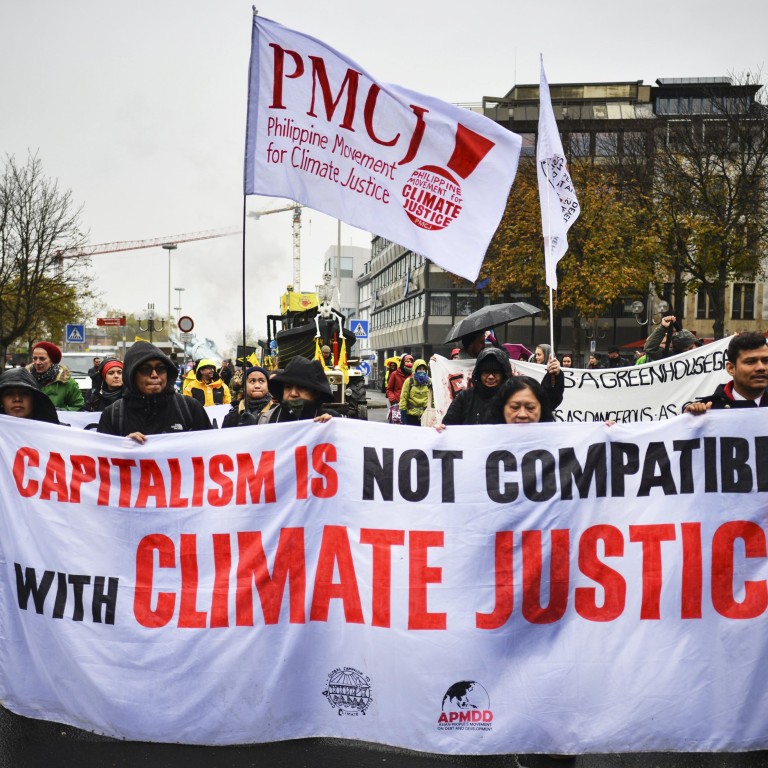 Letters

|
Hong Kong's climate action plan must include justice for vulnerable groups
The repercussions of climate change will not be borne equally, so climate action plans such as Hong Kong's need to secure the well-being of vulnerable groups
Feel strongly about this letter, or any other aspects of the news? Share your views by emailing us your Letter to the Editor at
[email protected]
or filling in
this Google form
. Submissions should not exceed 400 words, and must include your full name and address, plus a phone number for verification.
The world is on track to experience 3.2 degrees Celsius of temperature rise by the end of the century even if all the carbon reduction policies put in place by 2020 are implemented, according to the latest report from the Intergovernmental Panel on Climate Change. According to the Climate Action Tracker, we are headed for a rise of at least 2.4 degrees. Either way, we are far from the goal of "keeping 1.5 degrees alive" as mentioned in the
Glasgow Climate Pact
.
With more frequent and intense extreme weather, around half the world's population live in regions that are highly vulnerable to climate change. Hong Kong is also susceptible to climate change given its unique geography. According to the Hong Kong Observatory, the number of
very hot days
has risen from an average of less than five per year in the 1890s to 54 in 2021.
In addition, researchers from the Chinese University of Hong Kong have found that typhoons in Asia are expected to be stronger and longer-lasting. A feasibility study assessing the coastal hazards in Hong Kong under climate change and extreme weather showed there were 26 coastal low-lying and windy residential areas that were highly vulnerable to extreme weather. These include Heng Fa Chuen, Lei Yue Mun, Yuen Long Northwest and more.
The repercussions of climate change will not be borne equally. Vulnerable groups such as the underprivileged, the disabled, ethnic minority groups and women are more likely to be threatened while also having less ability to mitigate and adapt to the effects of climate change.
Thus, the idea of climate justice – which includes the principles of distributive justice, procedural justice and recognition – needs to be made part of our approach to help keep vulnerable groups secure from the threat of climate change's effects. Countries and civil society groups have started realising the importance of climate justice in recent years and begun prioritising it in their climate action plans.
However, looking at Hong Kong's recently published
Climate Action Plan 2050
, the idea of climate justice is absent. In comparison, the Mumbai government is a step ahead. It published the Mumbai Climate Action Plan in March, with the report emphasising a just transition and inclusivity in process, policy and impact.
It is now or never. The Hong Kong government should review its climate action plan to preserve a sustainable and prosperous future while also securing the well-being of vulnerable groups.
Blaire Ho, programme officer, CarbonCare InnoLab