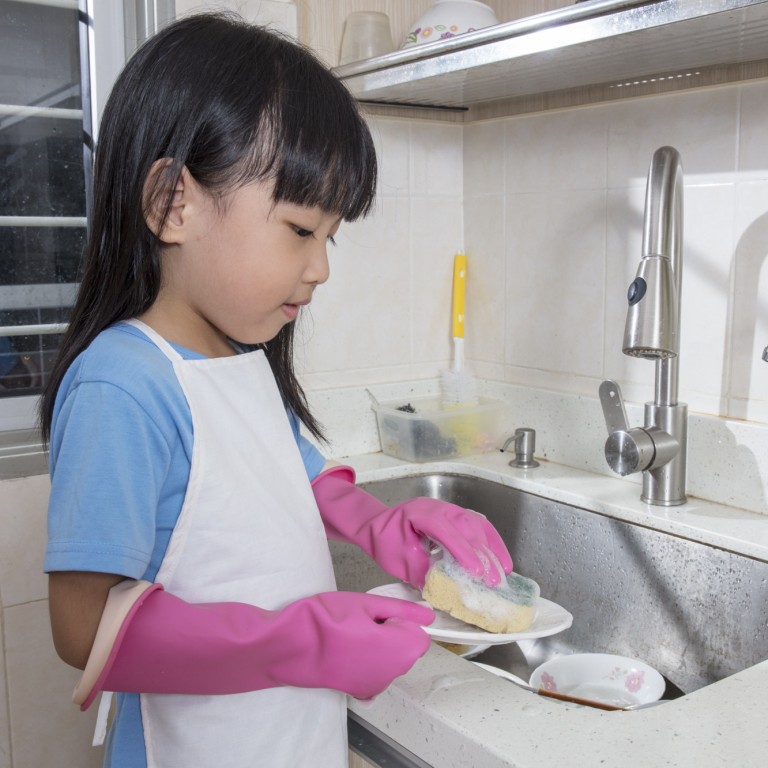 Letters
'Lying flat' should not be an excuse for laziness
Readers discuss the importance of developing a good values system in youngsters, compassion for the elderly, and how to improve quality of life in the city
Feel strongly about these letters, or any other aspects of the news? Share your views by emailing us your Letter to the Editor at
[email protected]
or filling in
this Google form
. Submissions should not exceed 400 words, and must include your full name and address, plus a phone number for verification.
While some young people prefer to avoid cutthroat competition for university places or jobs out of a desire to adopt a less competitive and stressful lifestyle, the notion of "
lying flat
" could yet prove detrimental to the next generation if allowed to become a catch-all excuse for laziness. Education remains the most effective way to instil diligence in youngsters.
In the grand scheme of things, education is not merely about getting academic qualifications for the sake of further studies or employment. It's about developing oneself into an individual able to show perseverance, diligence, humility, law-abidingness, national pride and respect for others. It is exactly these virtues that can fend off such negative ideas as "lying flat" and motivate youngsters to adopt a positive attitude to life.
A good values system, which can protect the mind against negativity and lethargy, is not dissimilar to a formidable immune system that can guard the body against viral or bacterial infections. It takes years of nurturing, constant introspection and the collaborative efforts of different stakeholders including policymakers, teachers and parents to build such an elaborate defence system.
At the school level, teachers of different subjects can incorporate values education into the curriculum and daily teaching. For instance, while covering an English text about role models, teachers could bring up the remarkable achievements of scientists such as Albert Einstein or Issac Newton. Students will realise that overcoming adversity when pursuing academic success or scientific breakthroughs takes considerable perseverance and commitment.
At the community level, the Education Bureau's Enhanced Smart Teen Project, which involves attending a training camp in collaboration with disciplinary forces and aims at fostering students' positive values, is highly recommended for schools of different bandings. Kids who might struggle with discipline can acquire self-discipline, while those who lack confidence and leadership abilities can step out of their comfort zone and develop self-esteem and diligence.
At the family level, parents should require children to help with household chores such as cleaning and folding clothes. By performing such seemingly mundane and repetitive tasks, children will develop and hone qualities like commitment and determination. Initially, parents might not favour the notion of making kids do housework. Yet, they should not go easy on kids, as such labour can nurture children's diligence.
Jason Tang, Tin Shui Wai
Elderly have done much for us; we must return the favour
How can teenagers in Hong Kong help the elderly? Our city's current elderly population worked hard in the past to build up our society, so that we may have peaceful lives today. The least that we could do in return is to treat them with respect.
Some teenagers who live with their
grandparents
often take their help for granted. For example, screaming or complaining when the food is not to their liking, or getting annoyed when they ask for help with their computers or phones.
In my opinion, love and respect are not about words; they are about actions. This could mean helping loved ones with chores, cooking for them, or giving them massages.
What do teenagers get from the elderly? My two grandmas have taught me useful mindsets and attitudes that have helped me improve as a person. One grandma told me her own life story – how she overcame the passing of my grandpa and how she raised eight children. Meanwhile, my other grandma always reminded me to evaluate myself, stay away from drama, and that there is no gain without pain.
That is just the tip of the iceberg; there are many more things the elderly have taught us. It could be something as simple as how to make soup. They have a deep knowledge of the benefits of different herbs and vegetables. According to the weather or temperature, these ingredients can be used to make delicious yet healthy meals.
Teenagers can gain both wisdom and everyday knowledge that is not in schoolbooks from the elderly. We should treasure this knowledge, or else it may be lost forever.
The elderly contribute to society and our families, yet some of them end up abandoned in care homes. They should be respected and loved.
Mirko Kwok, Tseung Kwan O
How health and sustainability can drive Hong Kong's development
The concept of Lohas or "lifestyles of health and sustainability", comprising both ecological and public health initiatives, is gaining popularity around the world. This movement is particularly relevant to the long-term development of Hong Kong.
One initiative to consider is improving walkability in Hong Kong. Due to both hectic lifestyles and modern living standards, many Hongkongers work
extremely long hours
, while spending most of their leisure time being sedentary. Lamentably, this sedentary lifestyle can lead to a higher occurrence of preventable lifestyle-related diseases, such as diabetes or high blood pressure. Making it easier for Hongkongers to get into the habit of walking can help them become more active, burn surplus calories and generally improve their lifestyle. As a result, chronic diseases will be less likely to develop over time, boosting overall public health.
Eating organic and locally-produced food is another good idea. Not only would this practice promote health and sustainability, it would also create new opportunities for the city's declining agricultural industry. With an increased demand for local products, farmers would be able to earn more money. The rise in their profits could in turn allow them to expand their business by scaling or even modernising production. This could be a helpful move to stimulate and diversify the local economy.
Elsewhere, those with an environmentally-friendly mindset are increasingly taking up
cycling
. Bicycles are a great alternative to traditional vehicles for short-distance travelling. It can help to cut the emissions produced by burning fossil fuels. As a result, fewer air pollutants, such as respirable suspended particulates and sulphur dioxide – both of which can affect the lungs – will be released into the environment. This is an important way to address the long-standing problem of poor roadside
air quality
.
Socially responsible investing
is also important. Classic business practices have tended to prioritise obtaining the highest profit for the lowest production cost. However, with the gradual rise of social enterprises in Hong Kong, new businesses are being created which, in addition to driving the economy, serve society and provide job opportunities for the underprivileged. The plight of vulnerable groups has become far more
severe
since the start of the Covid-19 pandemic. More support should be given to them.
Adrian Lam, Tai Koo