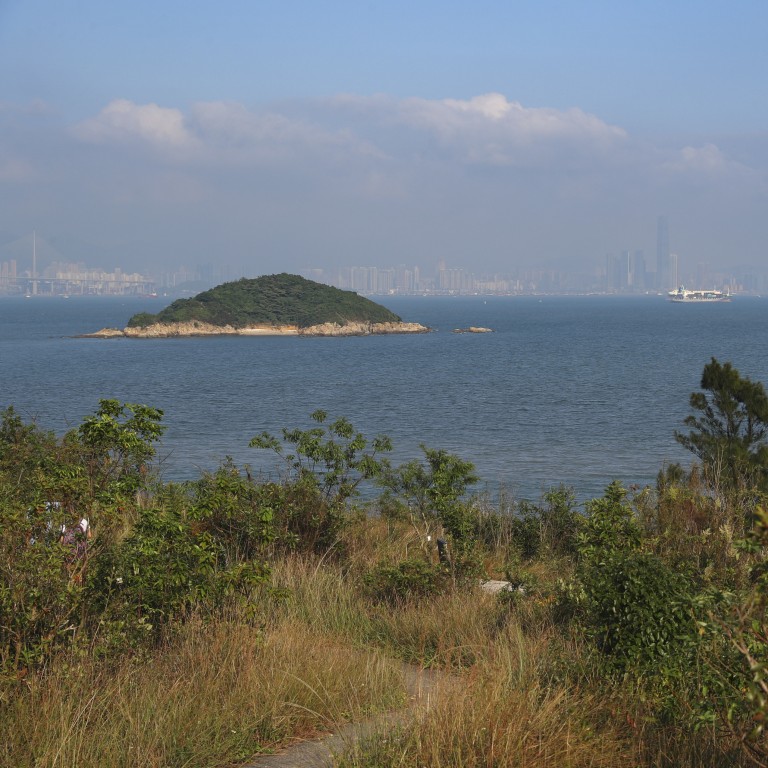 Letters
How technology can help Hong Kong use ocean resources sustainably
Readers discuss how advanced technologies such as the geographic information system can contribute to carbon neutrality strategies, and whether overseas conferences for academics are a perk the planet can really afford
Feel strongly about these letters, or any other aspects of the news? Share your views by emailing us your Letter to the Editor at
[email protected]
or filling in
this Google form
. Submissions should not exceed 400 words, and must include your full name and address, plus a phone number for verification.
Hong Kong has committed to achieving
carbon neutrality
by 2050 while China is aiming for carbon emissions to
peak by 2030
and for the country to become
carbon neutral by 2060
. The target is very aggressive as even some developed countries need a transition period of around 60 years from peak emissions to neutrality. China aims to accomplish this within 30 years.
The ocean plays an important role here as the seabed has twice the capacity of soil on land to absorb carbon emissions. However, our understanding of the sea is very limited, even amid increasing activity in the ocean, such as extraction of sand and gravel for construction or dredging for wind farms in recent years.
To better use ocean resources and formulate an effective zero-carbon emission strategy, more countries have been using advanced technologies such as the geographic information system.
One example is the Belgian project, Transnational and Integrated Long-term Marine Exploitation Strategies, which uses a 3D voxel model to record and detail the subsurface of the Belgian part of the North Sea. Information on seawater temperature, dissolved oxygen and salinity, and data from various sources, including sonar, satellites, submarines and underwater cameras, can be incorporated into the 3D model. The detailed images of the distribution of different sediment types and their geological settings help the sustainable extraction of offshore sand in the North Sea for coastal maintenance and industrial use, and better conserve the ecosystem simultaneously.
In Singapore, the Maritime and Port Authority has developed a single information platform for marine, coastal and land data with input from 11 government agencies, and built a virtual twin of the country's marine and coastal space called GeoSpace-Sea. With data presented in 2D and 3D formats, GeoSpace-Sea enables monitoring of coastal and ocean activities in real time, and facilitates planning for land reclamation, submarine cables, shipping fairways, conservation of marine biodiversity, and more.
Currently, Hong Kong is planning land use of the proposed artificial islands of 1,000 hectares around Kau Yi Chau. In the technical feasibility study on the priority road and railway links connecting these islands, I suggest using a geographic information system as a single source of truth to coordinate data from all parties, and using voxels to record the details of the marine space to improve efficiency and save costs. The visualisation enabled by such a system can also illustrate the rationale for land reclamation so as to allay public concerns.
Dr Winnie Tang, adjunct professor, faculties of Engineering, Social Sciences, and Architecture, University of Hong Kong
Academic travel perks clash with green goals
A recent opinion piece, "Climate change: universities can serve as cradles for low-carbon policies and practices" (
June 11
), summarises the many environmental challenges facing both Hong Kong and the world, and how universities including Chinese University can play a valuable role in leading the way.
The piece noted that our travel habits have changed: "From diplomatic summits to major business events, conferences and meetings across borders, the pandemic has digitally transformed the way we communicate."
Upon reading this comment and observing the piece's concerns about climate change, I anticipated that it would suggest making changes to the present practice of encouraging academic staff in Hong Kong's universities to attend overseas conferences by subsidising their travel.
As a former academic staff member who was in a position to approve conference travel, I am aware that most staff do take advantage of this perk, often travelling by air to Europe and North America on their university's dime. Although attending conferences does stimulate collaboration and there is little doubt that serendipitous encounters at conferences have led to good-quality research publications, the reality is that many, if not most, of these trips are closer to holidays than they are to work.
It can be argued that there is nothing wrong with providing a small perk to our hardworking scholars; however, when that benefit encourages a form of travel that is notoriously unsustainable, concerns arise that our universities seem not to be walking the walk. Curiously, the piece makes no mention of the digital transformation in the way we communicate – Zoom conferences come to mind – resulting in any decline in the advance of research. This seems to indicate that the huge amounts of money the University Grants Committee allots to conference attendance could easily be saved, with our planetary health the beneficiary.
I recall a comment from a former colleague as he sheepishly returned from a conference: "I travelled 15 hours and 12 time zones and after delivering my 15-minute talk, there wasn't even one question from the half a dozen participants in the audience. The scenery and the restaurants were great though."
Paul Stapleton, Tsuen Wan