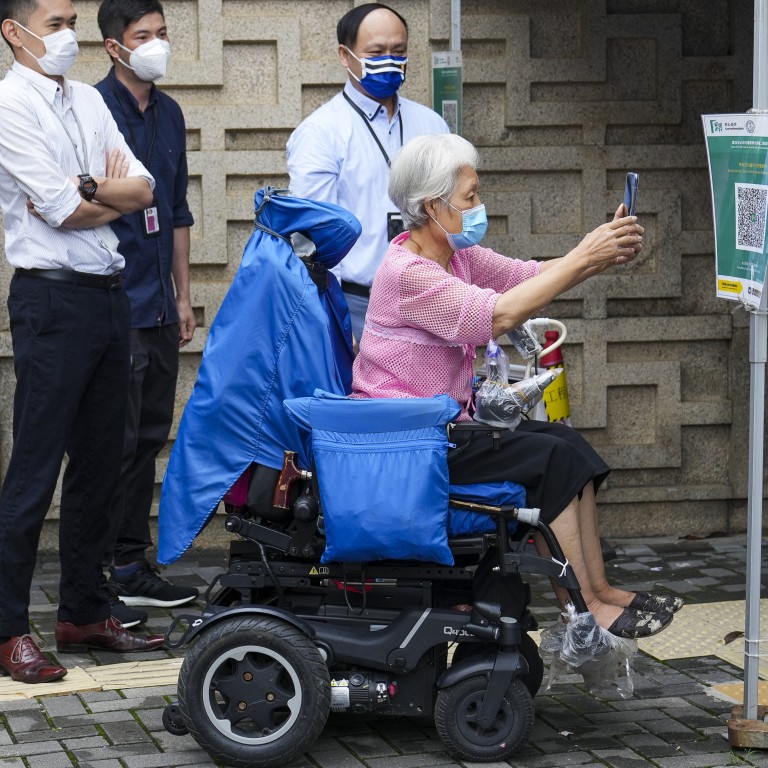 Letters

|
Why expanding the vaccine pass scheme defeats its very purpose
Readers debate the wisdom of expanding the vaccine pass scheme at this point in the pandemic, and discuss why Hong Kong should reward, rather than punish, the vaccinated
There are, however, very few jurisdictions that have imposed a vaccine pass covering such a wide range of venues and such a prolonged period as in Hong Kong. Recently, even some public healthcare facilities intended for those who cannot afford private healthcare have been listed.
Second, the emergence of new SARS-CoV-2 variants, which are now far more prevalent that earlier strains, has significantly weakened the effectiveness of vaccines, including mRNA and other technological platforms. Data from England shows that even the booster dose of the widely used Pfizer-BioNTech vaccine typically results in little over 50 per cent immunity against the Omicron BA.2 variant just 15 weeks after vaccination. The function of the vaccine pass in lowering infection risk is, therefore, much limited amid the transmission of an ever-evolving virus.
Third and most important, with the expansion of venues requiring proof of vaccination to enter, it is inevitable that unvaccinated individuals will be driven to gather in places where no vaccine pass is needed, instead of being scattered among the vaccinated to lower the risk of infection and the speed of transmission. This consequence defeats the very purpose of the mass roll-out of vaccines, that is, to protect the entire population, vaccinated or unvaccinated.
The Hong Kong government should provide a clear timeline and measurable goals for the vaccine pass policy instead of postponing its expiration and expanding the list of venues indefinitely.
Francisco T.T. Lai, research assistant professor, department of pharmacology and pharmacy, University of Hong Kong
Hong Kong is stuck with yesterday's Covid-19 restrictions
Chief Executive Carrie Lam's
hesitance to relax
the current social distancing rules has a domino effect on society and damages our resumption to normality as we knew it.
Punishing the vaccinated and not relaxing further – as a result of a
cluster of cases
at Lan Kwai Fong who would have been vaccinated – only strengthens the argument for vaccine hesitancy. If our goal is well and truly to increase vaccination rates, then we shouldn't penalise those who are vaccinated by delaying the relaxations further. Instead, we should continue to ease the rules as a reward for getting vaccinated.
In addition, sticking to the restrictions only further damages the business sectors that have suffered.
Today people are no longer scared of Covid-19, but are more concerned that while the rest of the world has returned to normality, in Hong Kong we are creating a new normality full of anxiety and devoid of fun.
Let's hope the sixth chapter for Hong Kong, with John Lee as the author, will be a good one with a linear structure, rather than another chapter with a circular structure, as was the case with Lam's.
Lee Ross, Kowloon City