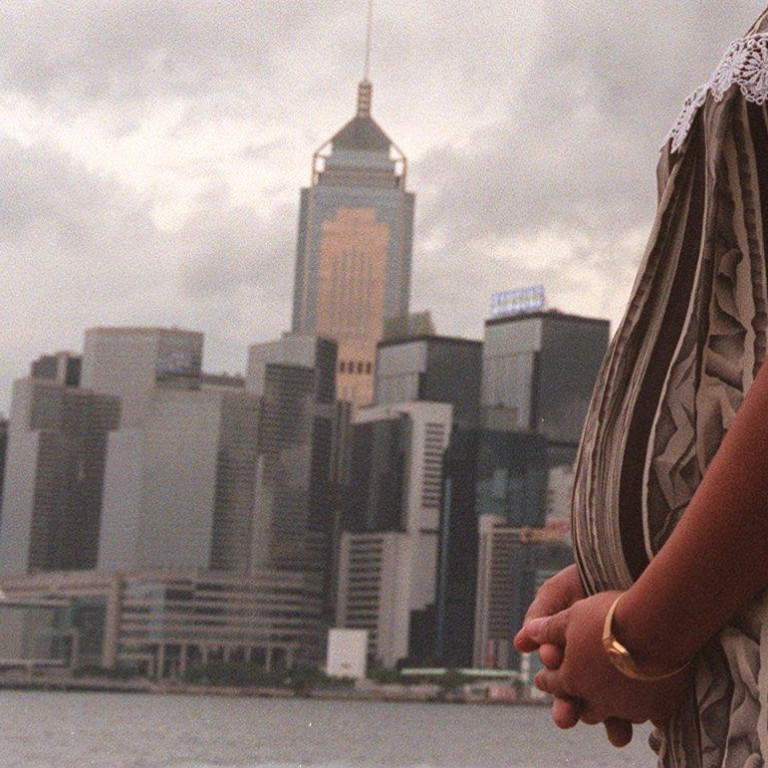 Letters
Domestic helpers' maternity employment rights begin with awareness
Too often, foreign domestic workers are unaware of their maternity rights, while their employers may believe they don't have any
While all working women in Hong Kong are eligible for maternity leave, a lack of information means domestic helpers do not have the same access to this right
Feel strongly about this letter, or any other aspects of the news? Share your views by emailing us your Letter to the Editor at
[email protected]
or filling in
this Google form
. Submissions should not exceed 400 words, and must include your full name and address, plus a phone number for verification.
More than 15 per cent of
Hong Kong homes
function with the help of a migrant domestic worker. Children are fed and looked after, the elderly cared for, and a host of household tasks completed, leaving breadwinners with time and energy to focus on work and supporting their families.
Today, on International Domestic Workers Day, there are around 340,000 women in Hong Kong doing essential household work to improve the lives of over a million people.
But the lives of migrant domestic workers in Hong Kong can be difficult, especially when attempting to access maternity rights while caring for the families of their employers.
For pregnant domestic workers, accessing such protection remains a challenge. Employers are often uninformed about existing regulations, and can be guilty of unfair dismissals or coerced resignations that thrust
undue hardship
on domestic workers.
A recent survey focused on employers of migrant domestic workers conducted by PathFinders – a local charity that assists migrant mothers and their children – found that most are unaware of employment protections available to pregnant employees. Almost half the respondents believed migrant domestic workers do not have a right to maternity leave, and almost all assumed helpers are not even allowed to become pregnant in Hong Kong. Most thought they could terminate their worker's contract if she became pregnant.
Employers rely heavily on their helpers, a fact attested to by a high percentage of survey respondents. Many felt they would be unable to manage their household without a domestic worker. When faced with a pregnant employee, employers said they would want a quick replacement, fearing their home life would become severely disrupted.
Often, migrant domestic workers themselves do not know their rights. Some pregnant workers flee their employer's home, fearing they have violated employment regulations. This leaves them vulnerable to deportation.
While all working women in Hong Kong are eligible for maternity leave, migrant domestic workers do not have the same access to this provision as other women employees. This disparity largely comes down to a lack of information.
To improve this situation, employers can contact organisations such as PathFinders for support in handling a domestic worker pregnancy to make sure the needs of both employee and household are met. Employment agencies can step in to ensure workers and employers have access to legal information.
On International Domestic Workers Day, we ask that people get informed about the rights of Hong Kong's invaluable migrant domestic workers, and recognise that each improves the life of a family, and deserves the same freedoms we enjoy.
Radha Shah, senior research & policy manager, PathFinders