Thailand
Get more with myNEWS
A personalised news feed of stories that matter to you
Learn more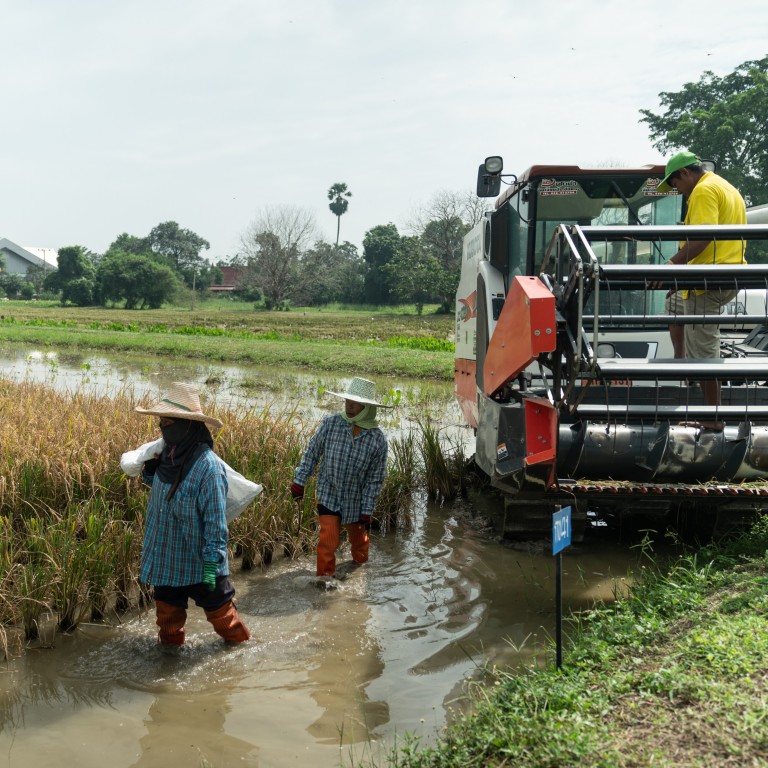 Letters
Amid global food insecurity, Thailand's Khok Nong Na model shows a way forward
The Thai agricultural model stems from the philosophy of sufficiency economy
It calls for the building of a small weir to act as a water reservoir to maximise both land use and water retention
At a time of
growing concerns about food security
around the world, Thailand has been working hard to maintain and increase agricultural produce. Thailand enjoys an abundance and diversity of agricultural produce. Much of Thailand's resilience in food security is due to His Majesty King Bhumibol Adulyadej's development projects for the betterment of the Thai people's livelihoods based on his philosophy of sufficiency economy.
The philosophy advances fundamental principles of Thai culture based on moderation, prudence and self-immunity. It emphasises living within one's means and with limited resources, thereby decreasing dependence on externalities and susceptibility to market volatility while increasing one's control over the means of production and output.
The Khok Nong Na model, stemming from the philosophy of sufficiency economy, maximises both land use and water retention for agricultural production. The concept calls for the building of a small weir on a plot of land that acts as a reservoir to prevent flooding during the rainy season and acts as a source of water during the dry season.
Khok Nong Na is an amalgamation of three Thai words: First, a small ridge (khok) is built using the soil dug up from a swamp to grow plants and fruits for food and household income. Second, a weir (nong) runs through the plot of land with sufficient depth to store water for agricultural use while providing moisture to the land throughout the year. Third, there is the paddy field (na) in which organic, pesticide-free rice is grown with the aim of restoring essential nutrients to the soil. The overall objective of the Khok Nong Na model is to ensure food and financial security among the smallest units of society, thereby ensuring resilience of the food system for the country.
From the steep-stepped farmland of the north to the rain-soaked terrain of the south, agricultural best practices well suited to the country's topographical features provide a steady stream of fresh produce that has been woven into the rich tapestry of Thai cuisine. Building upon his father's legacy, His Majesty King Maha Vajiralongkorn Phra Vajiraklaochaoyuhua has guided the Thai people in applying the Khok Nong Na model to ensure that resilience of the food system remains one of Thailand's crowning achievements in the years to come.
Dr Wiwat Salyakamthorn, president of the World Soil Association and former vice-minister of agriculture and cooperatives of Thailand