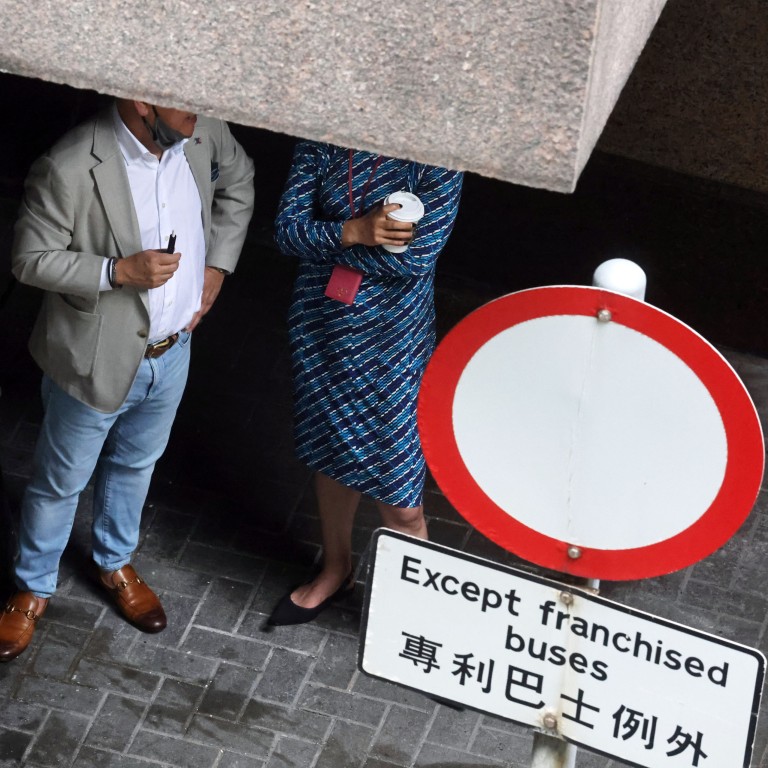 Letters
If Hong Kong can tolerate Covid-19 restrictions, why not an outright tobacco ban?
Readers discuss the trade-off between personal freedom and public health in the tobacco fight, the lure of profits in the open market for subsidised housing, and the costs of China's zero-Covid policy
I completely agree with the suggestion in
your editorial
that Hong Kong must continue the push towards zero smokers ("Campaign to stub out smoking in Hong Kong has to push on as numbers fall", June 7). It is high time the Hong Kong government got more aggressive and introduced an outright tobacco ban.
It seems that preserving life or improving public health – the principal reason behind controlling tobacco – has become an important, if not overriding, consideration in formulating public policies over these years. This is evidenced by the introduction and continued maintenance of a series of
Covid-19 control measures
, including social distancing, travel restrictions and vaccine requirements, despite huge negative impacts on the economy and people's freedom.
If life preservation is so important, there is no excuse for delaying an outright tobacco ban, given there is now consensus that smoking kills.
Covid-19 has rendered the economic argument in support of the sale and consumption of tobacco products moot. Coronavirus control measures impact the whole economy and hit the retail, catering and hotel industries hard, causing the
unemployment
of thousands and significant reduction in tax revenue. If the government has no hesitation in implementing these drastic measures to control the spread of Covid-19, it should similarly have no difficulty in imposing an outright tobacco ban, which will certainly cause much less unemployment and tax revenue reduction.
While people's freedom is a major justification for legalisation of smoking, such freedom cannot possibly entail a right to harm others. As smoking inevitably produces second-hand smoke, which is no less dangerous to the people around, smokers' freedom to choose their leisure activity and incidentally harm themselves must give way to the right of people surrounding them not to be involuntarily harmed.
Jacky Wong, Kennedy Town
Subsidised flat market must not be profit-seekers' dream
History has proven that we Hongkongers inherently love real estate and will turn everything possible into an investment. Removing HOS flats from the open market is the only way the government can ensure subsidised flats stay in the circulation of the Home Ownership Scheme.
In future HOS projects, the government can either abolish the secondary market and offer homebuyers buyback schemes in which the government will offer homebuyers the amount they initially paid for the flat if they wish to return the flat to the government, or lengthen the alienation period to at least 20 to 30 years to prevent house flipping in the secondary HOS market.
However, homeowners should always be offered ways to climb the housing ladder, that is, allowing HOS flat owners to pay their land premiums so they can sell the flats on the housing market.
Leroy Sinclair, Yuen Long
Shanghai's zero-Covid policy is a step too far
I personally support policies that require people to wear masks, even outdoors, and encourage them to limit the time spent in crowded areas. However, I think the zero-Covid policy is a step too far.
Moreover, the government should have prepared residents for the possibility of the lockdown going on for months so that they could stock enough food and other resources.
Owen Law, Tseung Kwan O