LGBTQ
Get more with myNEWS
A personalised news feed of stories that matter to you
Learn more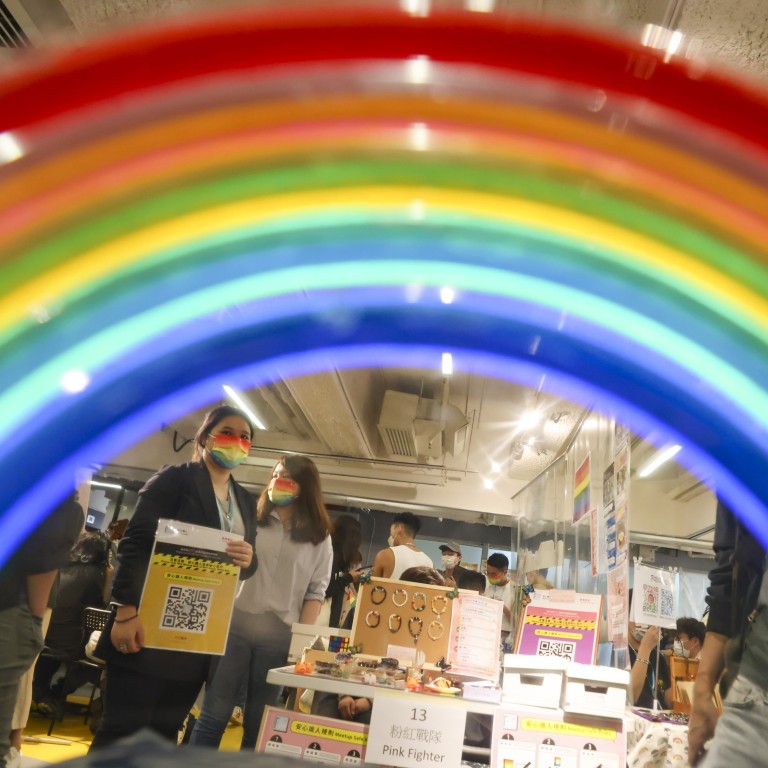 Letters

|
Hong Kong's 'new chapter' should include greater progress on LGBT+ equality
As society becomes more progressive, the opportunity opens up for a bolder push to enact anti-discrimination laws, ban conversion therapy, and introduce even more inclusive practices at work
Culture is never static, it is dynamic. Over the years, we have seen steady progress on LGBT+ equality globally.
How does Hong Kong fare against other places around the world? The short answer is we can do a better job when it comes to embracing LGBT+ people.
Notwithstanding the key
legal victories
and the government's pronouncement about promoting "equal opportunities on grounds of sexual orientation and gender identity through various publicity and educational measures", we still have
no laws
dealing with discrimination, same-sex relationships and gender identity.
First, LGBT+ equality is fundamentally an issue concerning the well-being of sexual minorities. We should not perpetuate a system that effectively shuns sexual minorities who want to live a life true to themselves.
This approach aligns with the contemporary understanding of marriage – a union of two loving persons. These days, married couples are seen as equal partners in a union in pursuit of conjugal happiness rather than patrilineality.
Third, freedom to practise one's faith doesn't mean one can impose one's beliefs on others. Some Catholic nations have strong protection for LGBT+ people, including same-sex marriage, showing us that religion and LGBT+ equality are compatible with each other.
Fourth, action from the government's Interdepartmental Working Group on Gender Recognition is long overdue. Almost five years have lapsed since the conclusion of its public consultation exercise.
That said, it is encouraging to see local companies catching up on diversity and inclusion practices in the workplace. A comprehensive implementation of environmental, social and corporate governance practices must include initiatives that support LGBT+ employees. If Hong Kong wants to maintain its status as an international financial centre that attracts the best talent from around the world, we need to get our act together.
Jerome Yau, chief executive, Pink Alliance, Hong Kong