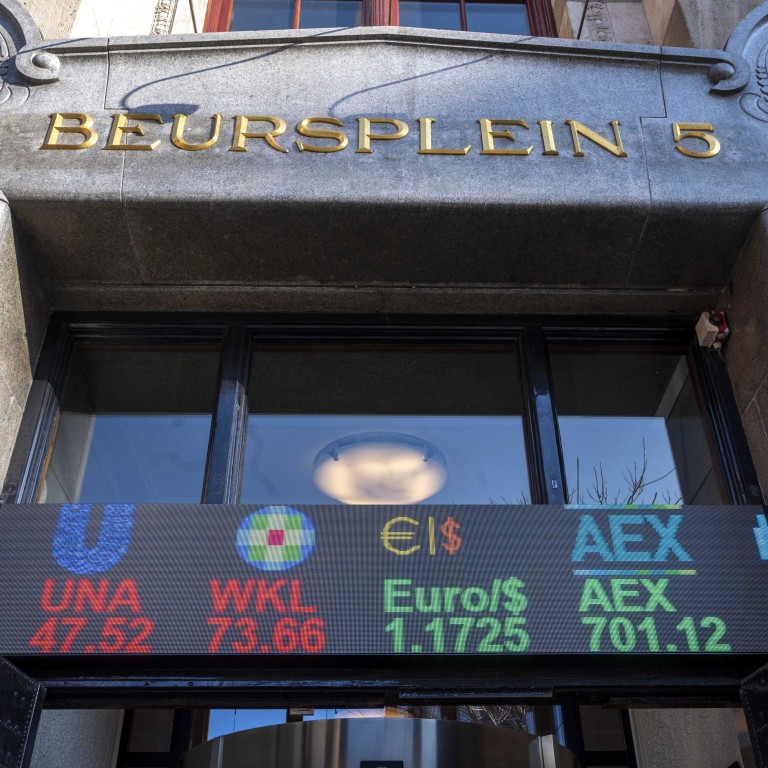 Letters
HKEX should look beyond London when expanding its horizons in Europe
Readers discuss the Hong Kong stock exchange opening more offices abroad, Carrie Lam's report card, and why policymakers should try booking a quarantine hotel room using the existing system
Feel strongly about these letters, or any other aspects of the news? Share your views by emailing us your Letter to the Editor at
[email protected]
or filling in
this Google form
. Submissions should not exceed 400 words, and must include your full name and address, plus a phone number for verification.
It is reported in the
Post
that the Hong Kong stock exchange is planning to establish offices in
New York and London
for the purpose of further facilitating investors' trading of Hong Kong-listed stocks. While it is imperative to make a continuous effort to strengthen our position as an international financial centre, and boost our trade volume worldwide, choosing where to focus would be worth careful consideration.
What I wish to highlight here is that apart from London, we should also consider other European cities such as Amsterdam and Frankfurt for the new office. For years, it was true that London was Europe's largest share-trading centre.
But
things have changed
after Brexit, and pundits have been contemplating a decline in trade volume in London in the long run and fiercer competition with Amsterdam or Frankfurt. London could completely lose its leadership position in Europe.
Indeed, Amsterdam overtook London in January last year. Although London clawed back the No 1 spot in June, Amsterdam still ended last year as Europe's top share-trading centre. Average daily trading in Amsterdam totalled €8.97 billion (US$9.5 billion) in December 2021, ahead of London's €8.32 billion, according to figures from Cboe Global Markets.
If we are targeting the European market, I take the view that Hong Kong Exchanges and Clearing ought to carry out a thorough assessment of shortlisted locations before they decide where to establish the office.
On a separate note, HKEX does have an office in Singapore, but let's not forget the potential of other Asean countries, not least given China's active role in the Regional Comprehensive Economic Partnership and the emphasis on business and trade ties with Asean. Should HKEX also consider deploying more resources and opening additional offices in Asean countries?
Holden Chow, Legislative Council member (Democratic Alliance for the Betterment and Progress of Hong Kong)
Lam deserves credit for getting calls right
The mainland has taken the lead in pursuing "dynamic zero infection", and understandably Hong Kong has to follow suit. Otherwise, there would not be much hope of reopening the border with the mainland. But we cannot afford to insist on isolation while the rest of the world is liberating itself from the shackles of pandemic restrictions that hurt their economies.
It would be appropriate to describe the position Hong Kong is in as awkward. We're damned if we reopen and damned if we don't.
Randy Lee, Ma On Shan
Dearth of quarantine rooms hurting Hong Kong
When you call the hotels, they say they have no rooms and explain that the government website that lists room availability has not been updated, even though the site says it was updated hours ago. I suggest our policymakers try booking a hotel room using the existing system to understand the challenges faced by returning residents.
Hong Kong has around 20,000 quarantine rooms in 66 designated hotels. With July and August being popular months for students to return home, how is the government planning to accommodate these people in quarantine hotels?
Hong Kong might as well announce that it's closed for business until further notice and that the Tourism Board can close its offices. If residents with knowledge of the city have this much difficulty in booking hotel rooms for returning family members, how can we expect business visitors and non-residents trying to see family to have enough patience to endure this cumbersome process?
Our politicians are making decisions that are killing the city. They are under the delusion that people will flock back once they decide to open up, but it's never going to be easy to regain momentum once we lose a critical mass of people.
Scenes of people bidding final farewells at the airport could become more common as the school year comes to a close. I hope the incoming chief executive and his team take a hard look at the situation and fix things before it is too late.
Virendra Anand, Clear Water Bay