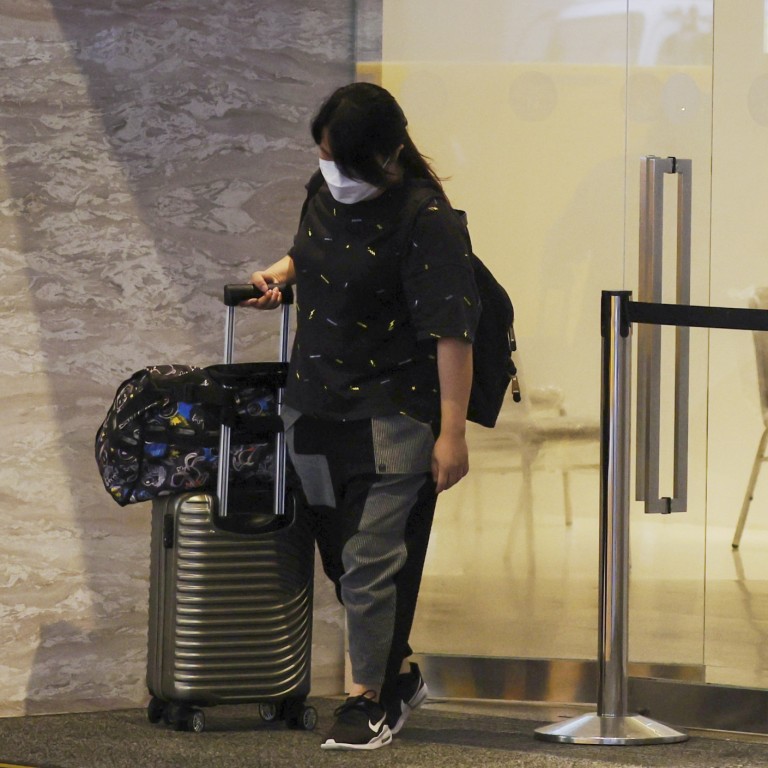 Letters

|
How exactly Hong Kong's hotel quarantine is a waste of resources
Daily testing during hotel quarantine expends resources and generates large amounts of waste with no guarantee of efficacy
If properly handled, arrivals could quarantine at home and achieve the aims of hotel quarantine without putting hotel workers at risk
Feel strongly about this letter, or any other aspects of the news? Share your views by emailing us your Letter to the Editor at
[email protected]
or filling in
this Google form
. Submissions should not exceed 400 words, and must include your full name and address, plus a phone number for verification.
The official stance of the Hong Kong government on
hotel quarantine
is that its purpose is to
"
further prevent the importation of Covid-19 cases and reduce contact between arrivals and the local community". But is it truly effective?
First, one could argue that
quarantining at home
, if adequate space and resources are provided, would "reduce contact between arrivals and the local community" more effectively. Considering the numerous staff required to operate 66 quarantine hotels across Hong Kong, it seems more people are at risk with this policy.
If the argument is that staff are not at risk because of quarantine logistics in the hotel, family members will also not be at risk if they properly conduct quarantine – leaving food at the door, disinfecting surfaces and so on – in a safe space at home.
If hotel quarantine is implemented to prevent importing Covid-19 cases, does it truly do the job?
The evidence suggests the best time to administer rapid antigen testing (RAT) is somewhere between three to five days after being exposed to Covid-19. Currently, incoming travellers are required to present proof of a negative polymerase chain reaction (PCR) test before boarding, take another PCR test upon arrival, conduct RAT every day in quarantine and take a PCR test on Day 5.
Now, consider someone in Canada who tests negative before boarding a flight to Hong Kong, not knowing they were exposed to Covid-19. Hong Kong requires a PCR test be taken no more than 48 hours before boarding the flight to Hong Kong, and many laboratories have turnaround times of 24 hours for Covid tests.
This person almost certainly had to get tested one day before their flight to get the result in time. For the sake of argument, say they were exposed to Covid-19 the day before their test. If their PCR test upon arriving at Hong Kong airport is negative, subsequent home quarantine with a PCR test on Day 5 would still pick up a positive result.
Given this scenario, we can ask why daily RAT is necessary for the duration of hotel quarantine, expending enormous resources and generating
large amounts of waste
. Enforcing daily RAT is also difficult. What is stopping someone from using all their tests on the first day of quarantine and putting them out one by one each day to be collected?
Looking at all this, one can conclude that Hong Kong's mandatory hotel quarantine policy is an inefficient use of resources. The costs imposed on travellers are perhaps a way to deter people from coming to Hong Kong rather than a measure to prevent Covid-19.
Katherine Cheung, Ho Man Tin