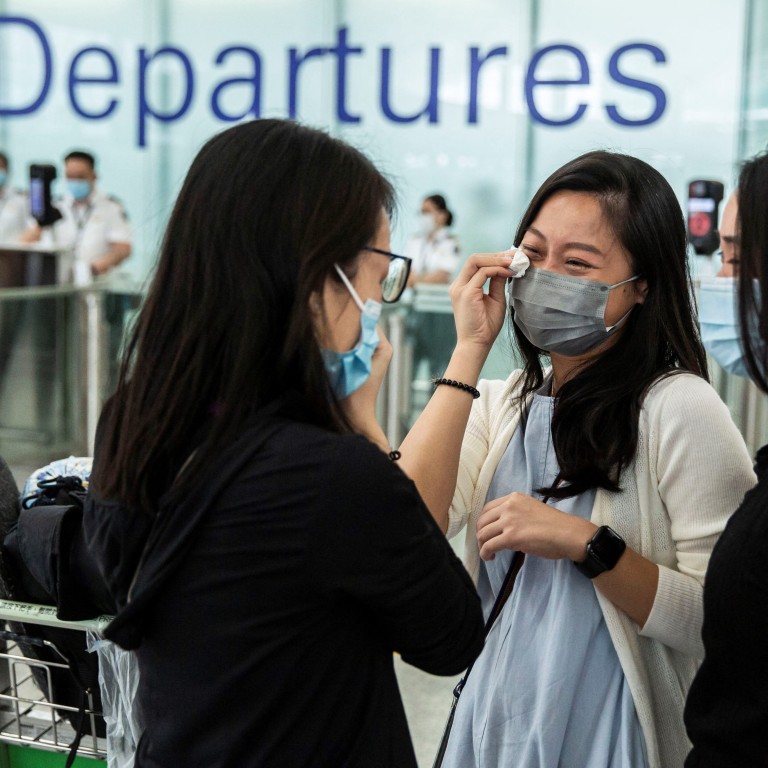 Letters
Indifference to losing Hong Kong's talented youth will come back to hurt city
The government is not cherishing our local talent and is taking for granted those who have chosen to stay in Hong Kong
If other countries keep luring away young people we have invested in from a tender age, we will have nurtured others' elite talent for free
Financial Secretary Paul Chan Mo-po
commented
that the migration wave would have minimal impact on the government's tax revenue as there was great demand for jobs and there would also be an inflow of new talent.
I'm surprised our top officials are so indifferent to the loss of talented young people, which could have devastating repercussions. It could aggravate the problem of population ageing and cause a skills shortage in the long run. The government seems short-sighted and overconfident about Hong Kong's appeal.
First, if a large number of well-educated Hongkongers currently serving in senior positions leave, there will be a
knowledge vacuum
. Second, Hong Kong is
losing its edge
in many areas.
The city's stringent pandemic control measures are deterring talent from moving here. Real talent wouldn't consider developing their career in a city that is falling behind and losing its importance on the international stage.
The government is not cherishing
our local talent
, while taking for granted those who have chosen to stay in Hong Kong. It has launched virtually no policies to retain our greatest asset, nor offered incentives for high-calibre professionals to stay.
Recruiting talent from around the world is not the panacea. If other countries keep harvesting our educated elite – whom we invested in from a tender age, until university – and we do nothing to retain them, we are in effect giving away the talent we nurtured for years for free.
Dragon Lo Koon-kit, Sha Tin