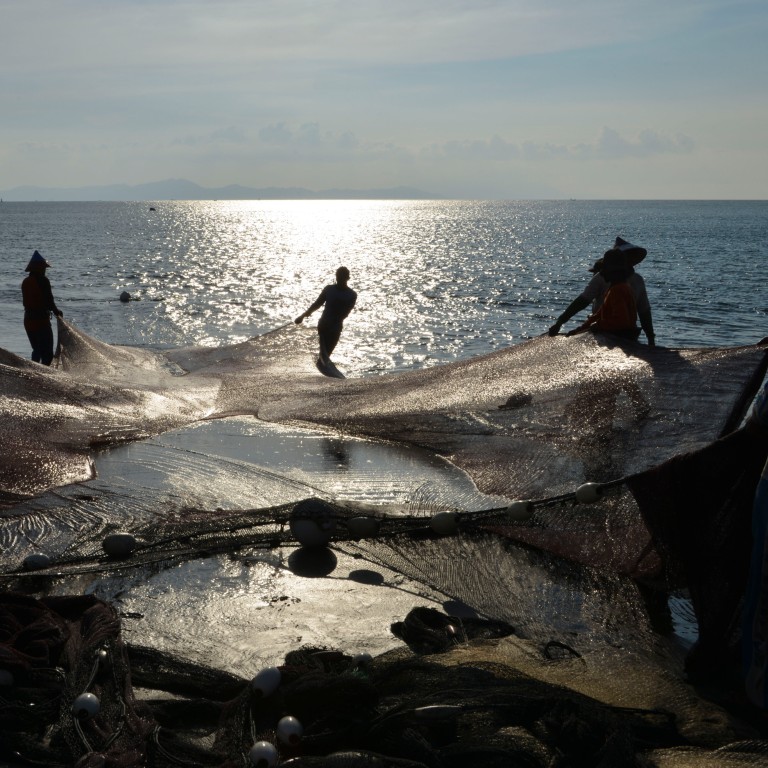 Letters

|
Seafood slavery: Indonesia must better protect the rights of its fishermen
In Asia, only Thailand has ratified the International Labour Organization's 2007 Work in Fishing Convention
Indonesia, which has the world's second largest fishery sector worth US$27 billion, has to do more to better protect maritime worker rights
From piracy, violence at sea, modern slavery and migrant smuggling to child labour and socially responsible seafood, many issues need to be addressed. As an ocean constitution, the 1982 United Nations Convention on the Law of the Sea makes no explicit mention of human rights. However, Article 99 specifically prohibits the transport of slaves and Article 98 makes it clear that ships must help anyone at sea who is lost or in distress.
In 2014, the Indonesian government unveiled its vision for the archipelagic country, which stretches from the Indian Ocean to the Pacific Ocean, to become a "global maritime fulcrum" to capitalise on its vast maritime potential. This has since been codified as the national sea policy and expanded. This policy is based on, among other things, the equality and equity of ocean development.
Still, two years ago, news emerged of the
shocking deaths
of four Indonesia fishermen on a Chinese vessel along with allegations of overwork and mistreatment. Three of the four bodies had been simply dumped overboard.
The most relevant convention on the protection of maritime labour is the International Labour Organization's 2007 Work in Fishing Convention. Unfortunately, in all of Asia, only Thailand has ratified it. This means that for most countries in the region with established fishing industries, including in the South China Sea, their workers may not be fully protected.
These countries include Indonesia, which has the world's second largest fishery sector worth around US$27 billion in gross domestic product, and providing seven million jobs. The Indonesian government must realise that protecting the rights of maritime workers is essential to achieving ocean equity and living up to the vision enshrined in its national sea policy.
Taufik Rachmat Nugraha, research fellow, and Achmad Gusman Siswandi, acting director, Indonesian Centre for the Law of the Sea, Universitas Padjadjaran, Bandung