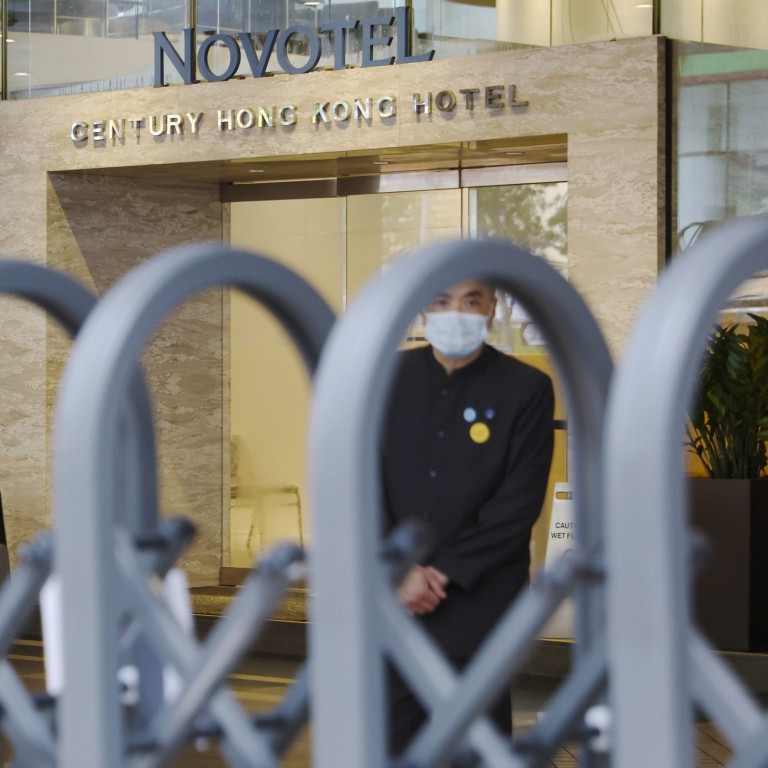 Letters
Centralised booking system a fix for pricey Hong Kong quarantine rooms
Readers suggest a way to minimise the confusion for incoming travellers, give best wishes for the city's footballing heroes, agree with a tobacco ban for the young, and discuss how to plug a loophole in the rent control law
Feel strongly about these letters, or any other aspects of the news? Share your views by emailing us your Letter to the Editor at
[email protected]
or filling in
this Google form
. Submissions should not exceed 400 words, and must include your full name and address, plus a phone number for verification.
I read your
June 28
editorial on the quarantine hotel fiasco ("Cheats must be given no room to prosper") with interest. It is indeed a complete mess. The government has relied on normal commercial practice in allowing travellers to book rooms, but as any good economist knows, the market fails when there is a monopoly and far greater demand than supply.
In which case you get exactly what we have now:
prices rising
(due to both hotels taking advantage of their monopoly and scalpers "helping" supply to meet demand) and quality falling. Anyone booking a room at the moment is faced with policies which require upfront payment with zero flexibility (some will not give a refund even if you do not stay at all due to testing positive on arrival!) – if they can find one at all.
I am travelling for business and finally managed to get a room in August at a massive cost (for a low-quality hotel) because I must be in Hong Kong to apply for the Japanese visa I need two weeks later (Hong Kong is not alone in making travel difficult for business travellers).
But there is an obvious solution, other than home quarantine. And that would be to appoint a single, large, reputable travel agent to manage all the bookings. Make hotel rooms available for booking in one place, limited to a single booking per ID number to prevent scalping.
This would enable the true situation to become much clearer and travellers would have only one point of contact (who would be paid for their services, and required to meet performance targets like email and phone response times).
While the best solution is removing quarantine altogether like the rest of the world, or at least allowing home quarantine, if we are to continue this nightmare much longer, the government really needs to sort the system out.
Sarah Fairhurst, Tuen Mun
Get well soon, Hong Kong's footballing heroes
The cry that Hong Kong athletes are garbage is still ringing in our ears. But it might have had a motivating effect on many of them, for Hong Kong athletes have done exceedingly well in recent years.
In a radio interview, footballer Yapp Hung-fai said members of the squad had a hard time acclimatising during the qualifying tournament in India. He added that despite the infections, they would do their best to prep for the Asian Cup challenge.
Hongkongers should be proud of the team. I wish them the best of luck in their future games, and hope all infected players and staff get well and head back home soon.
Randy Lee, Ma On Shan
Tobacco ban for the young is a move long overdue
Having come to the conclusion while still at primary school in the late 1940s that breathing in smoke on purpose is a rather silly thing to do, I would support any reasonable move to eradicate the habit.
Your corresponded concluded that New Zealand has "taken the lead" by banning the sale of tobacco to anyone born after 2008. That "lead" could have been taken by Hong Kong years earlier.
Peter Robertson, Sai Kung
Loophole in rent control law must be plugged
In a recent survey, 10 per cent of tenants had their rents raised by an average of HK$300 after the law was implemented. The law, which prohibits landlords from raising rents in the first two years of a new tenancy, does not stop them from increasing rents when leases are renewed.
To protect tenants, the government should set a ceiling on the rent level and conduct random checks on leases.
The poorest families in Hong Kong are facing a larger housing burden. The middle class work hard their whole lives to own a property. All this reflects the failure of Hong Kong's housing policy.
Housing problems cannot be solved overnight obviously but for those living in subdivided flats and facing the prospect of increasing rent, the government should offer effective help.
Karen Lai, Tseung Kwan O