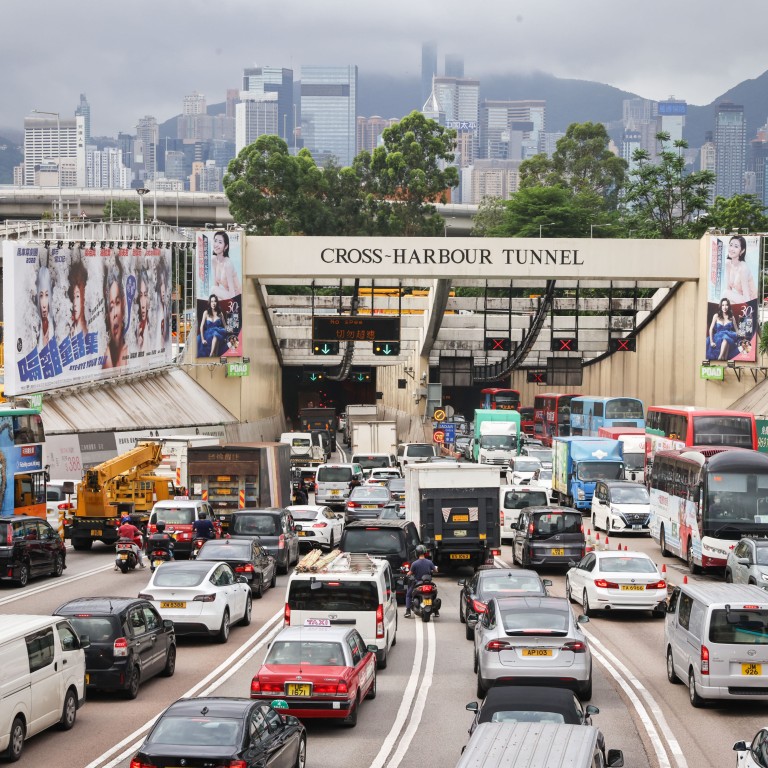 Letters

|
Bus lanes, congestion charges alone won't fix Hong Kong traffic woes
Officials and bus companies need to take a deeper look at the public transport experience and how to incentivise more people to use it
Feel strongly about this letter, or any other aspects of the news? Share your views by emailing us your Letter to the Editor at
[email protected]
or filling in
this Google form
. Submissions should not exceed 400 words, and must include your full name and address, plus a phone number for verification.
To ease traffic congestion at rush hour and encourage greater use of public transport, the idea of bus-only lanes and the merits of
congestion charging
have been discussed. But this proposal neglects to address the root of the issue.
Rather, a more holistic approach to promoting the experience of taking the bus needs to be taken. For example, bus companies can appeal to the public's moral compass, advertising the idea that passengers leave a smaller carbon footprint with
every bus ride
. Furthermore, bus companies can provide a more pleasant experience by installing fans and seats at all bus shelters, as well as more accommodating bus seating for passengers and their bags.
Similar to how private car drivers are reimbursed for parking in a shopping centre following their purchases, shoppers who take public transport should also be reimbursed to further incentivise their use of public transport. In fact, this reimbursement could come from the congestion tax itself. It makes little sense why the greenest public transport user gets little to no reward.
The lack of reward for green passengers even manifests itself in a lack of regard for their personal safety. Passengers catching a bus on Sai Sha Road near Sai Kung must take their lives in their hands when crossing the road, but a traffic light-controlled pedestrian crossing would make taking the bus a much better and safer experience.
To ease traffic congestion, it is not enough to have bus lanes in tunnels. But with the addition of priority lanes for buses to all expressways, bus services as a whole could speed up and improve. For example, establish a priority lane for buses from Sheung Shui to the Lion Rock Tunnel, which should then continue on Waterloo Road, Princess Margaret Road and so on, all the way to the Hung Hom tunnel.
Similar to the present system – in which bus companies' tunnel toll savings translate into subsidised bus fares – congestion charges should be used to subsidise bus and tram fares. Bus and tram passengers should be congratulated on saving the environment one ride at a time, but for now bus passengers are still very much second-class road users.
Neil Dunn, Kowloon Tong