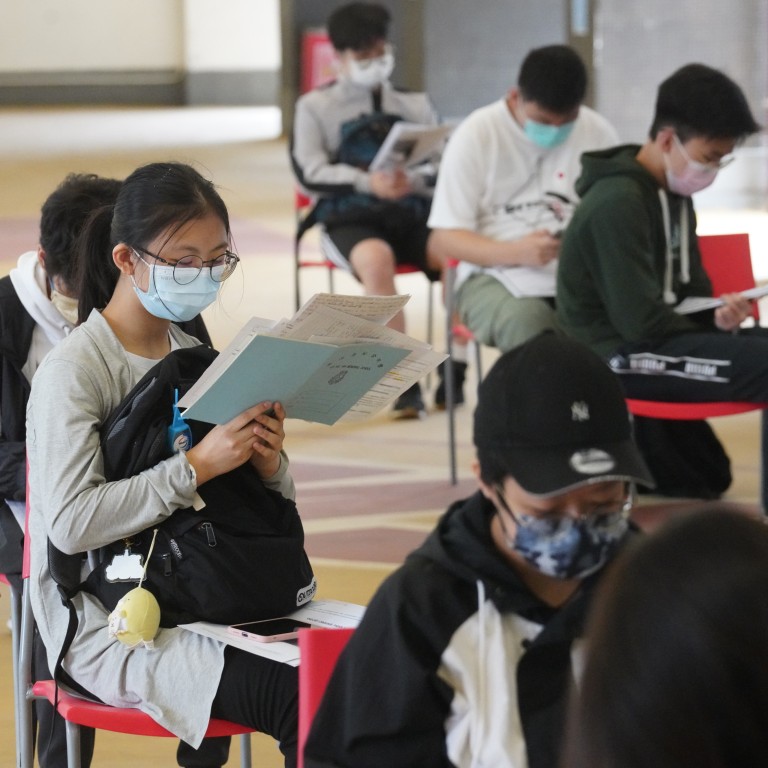 Letters
Hong Kong must do more to retain native English teachers
Readers discuss the increasing number of teachers leaving the NET scheme, how Hong Kong's new chief executive can achieve his vision, and the continuing importance of the UN's Sustainable Development Goals
Feel strongly about these letters, or any other aspects of the news? Share your views by emailing us your Letter to the Editor at
[email protected]
or filling in
this Google form
. Submissions should not exceed 400 words, and must include your full name and address, plus a phone number for verification.
Earlier this year, it was reported that the exit rate of native English teachers (NETs) for Hong Kong secondary schools in the last academic year had reached 13 per cent, the highest level in eight years.
I completed an analysis of the 2021-22 academic year, and my research indicates that this academic year's attrition will be even higher, ranging from 18 per cent to 20 per cent for primary and secondary schools respectively.
I looked at the current number of published job ads for NETs and compared them historically for the past few years. My records indicate that published vacancies are up 35 per cent year on year, and that more than 30 per cent of all eligible schools are currently looking for a NET.
Based on historical data from the Education Bureau, which I used to track the attrition rate over the years, combined with the published job vacancies, I expect the number leaving the NET scheme this year to increase by about 60 per cent.
I agree with secretary for education Kevin Yeung Yun-hung, who commented that teachers deciding whether to join the NET scheme may have "personal considerations", but that fails to address the cause of NETs leaving.
Recruiting NETs is expensive and time-consuming for both the Education Bureau and schools. Reasonable efforts should be made to retain experienced and qualified NETs and teachers in general.
I encourage the Education Bureau to take action to retain professional and experienced NETs, and hope there can be productive dialogue on this and many other issues facing NETs at upcoming liaison meetings.
Michael Agopsowicz, Central
Three ways new chief executive can put words into action
I might be excessively positive, but based on his
mission statement
and his humbleness in going around the city to listen to people, which one hopes will continue after taking office, the new chief executive does seem to inspire confidence in the future of Hong Kong. Having said so, the toughest part will be putting words into action. Allow me to humbly make some suggestions.
Firstly, I do agree that action must be taken to
respond to criticism overseas
as repetition of falsehoods about Hong Kong can make some believe them to be true. However, in doing so, it would be wise to use a less confrontational approach. Strengthening the government's public relations department could help in restoring Hong Kong's reputation as Asia's World City.
Secondly, two years after the pandemic began, travel between Hong Kong and the rest of China still
requires quarantine
and there seems little room for this to change soon due to concerns about local transmissions. Even when there seemed to be an opening, unexpected outbreaks on either side led to shelving of plans for open travel.
Hong Kong has always been China's gateway to the world, so why not resume that role by allowing unrestricted international travel to the city? People around the world are desperate to travel and certainly many would be keen to stop by the city to eat and shop, which would be cause for rejoicing among local businesses, including Hong Kong's
flagship airline
, previously a source of pride for the city.
Lastly, while deep-rooted issues such as housing and social mobility might take longer to address, there are some immediate ways to score points with the younger community. I might sound like a broken record, but
LGBT rights
is the easiest lowest-cost measure that would go a long way to show that Hong Kong is the "pluralistic, inclusive" society that the new chief executive seeks to promote.
John Lee Ka-chiu will have a tough job, but showing openness and care might be the best way to transcend the divide that the city has grappled with and which has worn people down.
Jose Alvares, Macau
Why UN Sustainable Development Goals are still relevant
The series of challenges facing humankind requires a rethink of global development goals and strategies. One of the entry points to this important discussion is the 17 Sustainable Development Goals set up in 2015 by the United Nations General Assembly and intended to be achieved by 2030.
This initiative offers a universal and holistic framework, but there could be divergences in working towards the goals given that each country or region has its own specific economic, social and environmental context. At the same time, all the goals are fundamentally interdependent and require the involvement of a wide range of stakeholders as well as actions that maximise synergies and resolve trade-offs.
The power of outlining these goals is not simply about defining the endless issues and challenges and grouping them into clearly defined categories. It also serves as a reminder to all of us to devote more time to discussing and thinking about development issues. While pragmatic and technical considerations are important, the 17 goals offer a holistic picture with a common agenda and an underlying vision that is crucial in our turbulent international climate.
That said, there are still many lingering implementation issues and challenges when executing these goals in the context of everyday reality. There is a lack of defined roles and responsibilities for rich countries with stronger capacity to achieve the goals. There may also be are concerns of accountability and governance with regard to vested interests. It is also unavoidable that certain targets or indicators are prioritised over others.
Yet, these goals remain important in terms of motivating action for the common interest of humanity, especially given the failure of previous agendas to achieve significant change.
Adrian Lam, Tai Koo