Britain
Get more with myNEWS
A personalised news feed of stories that matter to you
Learn more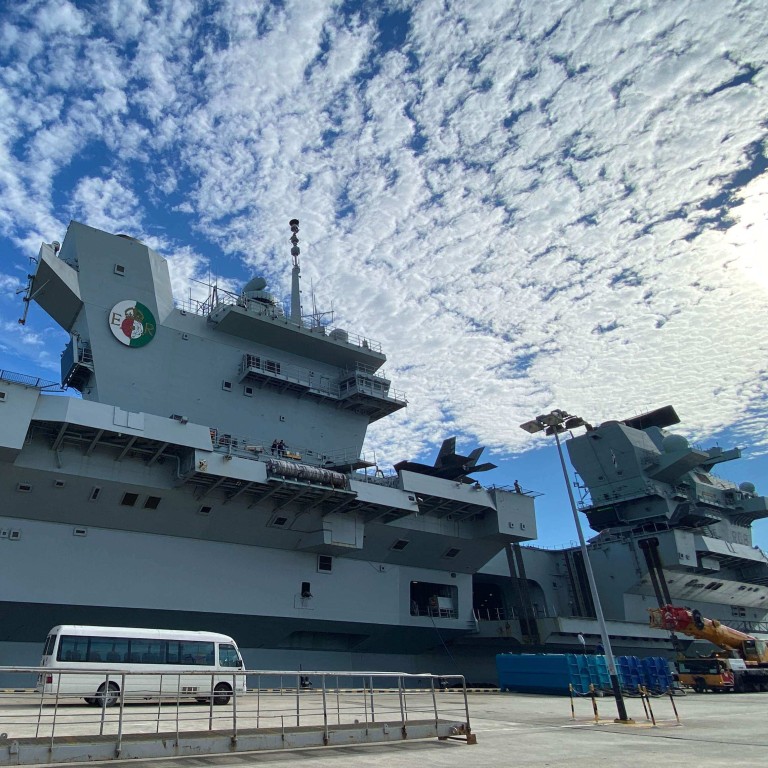 Letters
Britain should seize Indo-Pacific moment to reclaim its global standing
Britain has lacked a cohesive long-term strategy as it tries to rebuild its soft power
In addition to existing security agreements, London should explore new strategic pacts and the possible creation of an Asian Nato
Feel strongly about this letter, or any other aspects of the news? Share your views by emailing us your Letter to the Editor at
[email protected]
or filling in
this Google form
. Submissions should not exceed 400 words, and must include your full name and address, plus a phone number for verification.
The Indo-Pacific remains the United Kingdom's new frontier in its effort to increase its global soft power and enhance its hard power projection. Given the shifting security climate and increasing traditional threats in the region, reinforcing Britain's deterrence and offensive capabilities is a paramount concern. With an estimated 225 nuclear warheads, Britain finds itself scrambling to fortify its nuclear capacity for both deterrence and second strike.
China's increasingly dominant behaviour and the deteriorating security climate in the region are seen as a major threat. However, Britain has so far lacked a cohesive, resilient long-term strategy for containment and deterrence.
London must redouble its efforts to fix its declining soft power and prestige, starting with turning around its crisis of confidence. It needs to maintain effective, credible alliance-making capabilities and ensure a constant presence at key chokepoints
in the Indo-Pacific
to show it is a worthy partner in the Western effort to stand up to both China and Russia.
Fortifying its power projection in the region and maintaining close
historical and colonial ties
with strategic states will ensure sufficient staying power and relevance in both providing the United States with credible support and securing the United Kingdom's internal and external security. In addition to existing security agreements such as Nato and
Aukus
, new strategic defence pacts and the possible creation of an Asian equivalent of the North Atlantic Treaty Organization to counter Chinese aggression should be explored.
The decades-old Five Power Defence Arrangements is the most logical candidate for an upgrade to a future Nato-like alliance in Asia, one in which Britain could still hold a significant leadership role. This is in contrast to potentially joining the Quad security grouping, which would be a more complex proposition.
Creating renewed, more resilient global supply chains with fairer trade and market access will leave Britain well-placed to maintain its standing in the world. This new system would not be centred on China and its intention to dominate critical sectors.
Reasserting its strengths and focusing on upholding liberal norms will rejuvenate Britain's values-aligned, institution-making alliances. Britain needs this broader conviction and purpose to bolster its presence in setting regional and global policy.
Collins Chong Yew Keat, University of Malaya