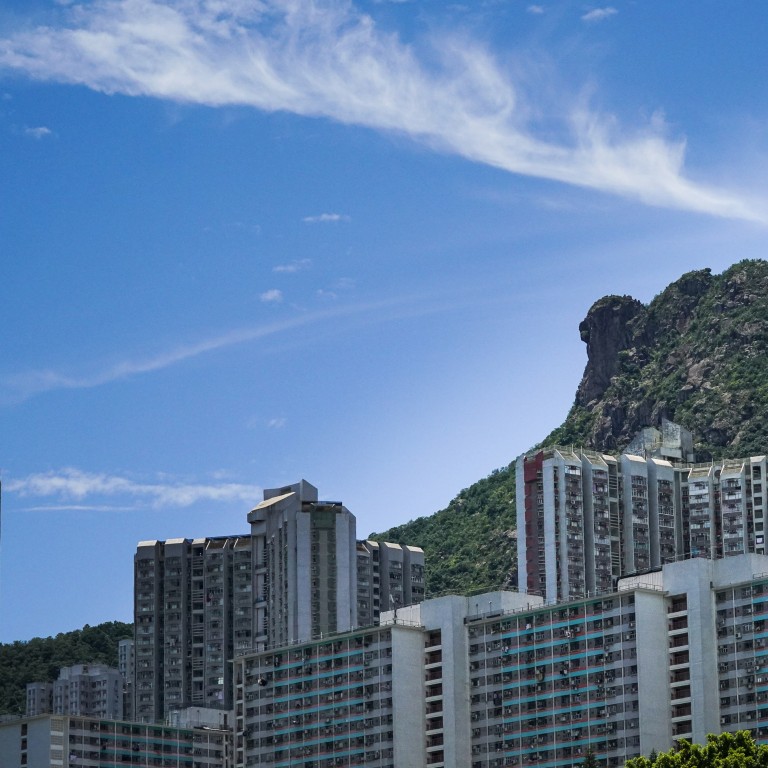 Letters
Improve Hong Kong home ownership rates the right way, not through subsidies
Readers discuss how to improve home ownership, accessibility at museums, bullying in China, and reproductive rights in the US.
Feel strongly about these letters, or any other aspects of the news? Share your views by emailing us your Letter to the Editor at
[email protected]
or filling in
this Google form
. Submissions should not exceed 400 words, and must include your full name and address, plus a phone number for verification.
Hong Kong's high
housing prices
have been a constant topic of discussion for more than half a century. One gets the impression that if the problem had a painless solution, it would have been solved long ago.
Hong Kong covers a small area but is wealthy, and most of that wealth is tied in property. If home ownership is going to become affordable to around 80 per cent of the population, then much of Hong Kong's wealth would need to evaporate.
That evaporation would put many homeowners into negative equity and banks would need to recall business loans with property as collateral. Hong Kong would be put into an economic tailspin.
Tung Chee-hwa tried to reduce the cost of housing with an ambitious building programme, but with many owners put into negative equity, he eventually resigned. His successor Donald Tsang Yam-kuen had to urgently reverse the situation by almost closing the land supply tap and offering Hong Kong identity cards to mainlanders investing in property.
Higher home ownership rates should be the result of increased wages for middle- and lower-income earners, rather than achieved through subsidies.
P.K. Lee, Tung Chung
Remember visually impaired at museums
I am concerned about people who are visually impaired and blind who want to visit art exhibitions and museums.
Most art pieces shown in exhibitions and museums are smooth, two-dimensional pieces of visual art. Many of them are stored in glass cupboards. Also, we are required not to touch the art pieces. Thus, visually impaired and blind people are usually effectively excluded from art exhibitions and museums.
Museo Tiflologico in Madrid is designed specifically for people who are blind or visually impaired and offers them tactile access to a museum. The art pieces in this museum are three-dimensional, with pamphlets available in Braille. Visitors can touch the exhibits.
I think we should have museums like Museo Tiflologico in Hong Kong. I hope Mr Kevin Yeung, Secretary for Culture, Sports and Tourism will consider having an inclusive museum for us.
Felix Mak, Kowloon Bay
Bullying must be taken seriously
In a post on Weibo earlier this month, her mother publicly accused 13 of her daughter's classmates of bullying and the principal, vice-principal and three teachers of tolerating the behaviour. It is sad that bullying has become numbingly commonplace.
People, even myself, might no longer respond to this kind of news. We are all "used to it" by now. I blame society and schools for this. When bullies go unpunished, they have no reason not to repeat their behaviour.
In Shao's case, it took about seven months for someone to start taking serious action, and probably because the story became public. How many other bullied students are still out there, suffering in silence? How many schools are still overlooking and tolerating the behaviour of bullies instead of stopping it?
This is a frightening thought, and there must be many other children and young adults who live in such fear. The mainland should take the problem of bullying seriously, and so should Hong Kong. Bullying should never be allowed to become an accepted part of life.
Candy Ng, Tseung Kwan O
Let women control their own bodies
This result represents a greater constraint on women, who cannot make decisions about their bodies on their own.
Why are abortion rights so important? The issue is not only related to the fetus, but also the mother. A pregnancy should not have to be brought to term when it threatens a woman's health or if it results from rape or incest. When a child is born in such unfortunate circumstances, both mother and child will experience misfortune.
A pregnancy should only move forward when a woman is able and is willing to have children. Restricting abortion rights will only make more babies and mothers suffer. How does this improve human rights?
I can only hope that one day women across the US will be able to make informed choices about their bodies again.
Iris Liang, Tseung Kwan O