Drugs
Get more with myNEWS
A personalised news feed of stories that matter to you
Learn more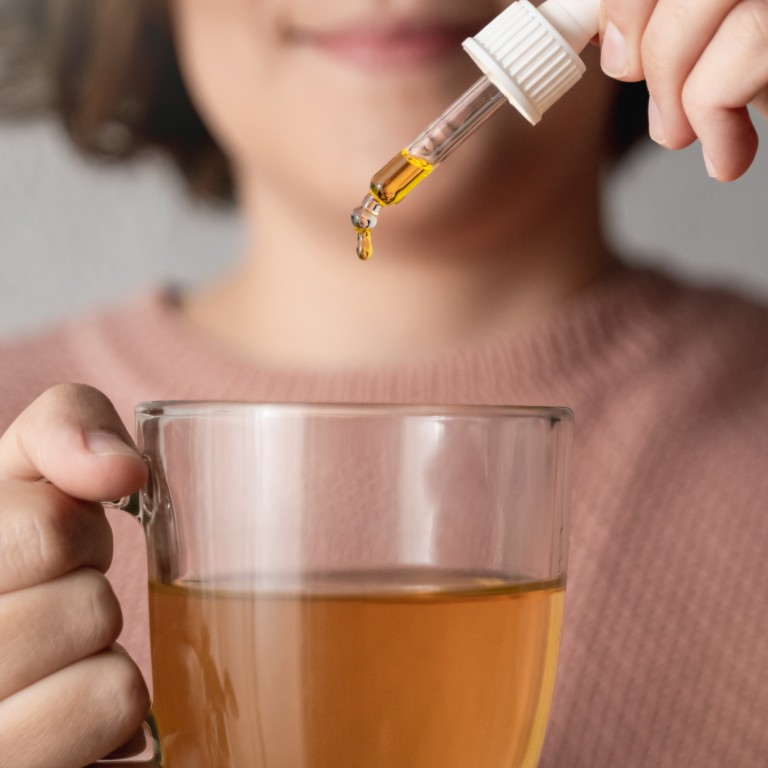 Letters
A CBD product ban in Hong Kong must be supported by stricter court sentencing
Readers discuss the proposal to ban products derived from cannabis, the need to tackle the problem of bullying at its roots, and Cathay Pacific's treatment of children travelling alone
Feel strongly about these letters, or any other aspects of the news? Share your views by emailing us your Letter to the Editor at
[email protected]
or filling in
this Google form
. Submissions should not exceed 400 words, and must include your full name and address, plus a phone number for verification.
Our government has adopted a zero-tolerance policy to cannabis and is moving to make
cannabidiol (CBD) products illegal
. However, the court sentences for possession of cannabis are too relaxed.
As a drug abuse treatment social worker, I sometimes visit the correctional institutions to assess drug offenders' motivation for treatment. Those remanded in custody for possession of cannabis will most likely reject the offer of an 18-month probation for drug treatment and rehabilitation because many of them believe the court sentence for possession of cannabis will only be a fine or short imprisonment.
According to the
Dangerous Drugs Ordinance
, "any person who has in his possession; or smokes, inhales, ingest or injects a dangerous drug, shall be liable upon conviction to a fine HK$1 million and imprisonment for seven years". But the sentences handed out by the courts do not come close.
In one recent case, former TVB actor Ken Wong Hap-hei was fined HK$4,000 after he was caught in possession of cannabis and a pipe in Stanley. In another case, a daughter of actor Richard Ng was fined HK$2,000 for possession of cannabis.
I believe such penalties fail to act as a deterrent or even send a message to the public that the offence is of a minor criminal nature. This misconception will affect the public's attitude towards cannabis use. It will be more difficult for social workers to engage with cannabis abusers and their parents for drug abuse treatment and anti-drug preventive work.
Our new head of the Department of Justice should take prompt action to review the existing situation. I strongly believe that everyone deserves a second chance, but it is most important that they realise they have made mistakes.
Tony Leung Ka-wah, registered social worker and PhD student, Department of Social Work and Social Administration, University of Hong Kong
Confucian and Christian maxims a remedy to bullying
Alice Wu's
timely op-ed
on bullying highlights the many factors which lead to it, including bullying at home ("Bullying is not just a 'youth' issue, it's a problem for all of society – and it's getting worse", July 4). The family is where the most basic human relationships are taught and forged.
While we think of progress and success as desirable social and educational goals, these must be underpinned by healthy human relationships. Respect for oneself and respect for others is basic to human progress and interactions.
It is time to reflect and carry out what the great sage Confucius taught: "Do not do to others what you would not have others do unto you." The same message is also expressed in the Christian "golden rule": "Do unto others what you would have them do unto you."
Nelly Fung, Repulse Bay
Cathay must be more diligent with unaccompanied minors
Cathay Pacific needs to up its game overseas.
We recently organised our minor teenage son's first solo trip. The ticket booking and other services in Hong Kong were good, and the check-in was smooth. The check-in staff confirmed that ground staff would meet him in New York and assist with immigration and baggage clearance.
However, upon landing, the in-flight staff did not assist and simply told my son to contact the ground staff himself. On disembarking from the aircraft, there was no ground staff to be seen. When he eventually filled in his forms, queued up on his own and went through immigration, the immigration officers decided to take his passport away and put him in a room saying they needed to verify his documents.
It is quite intimidating for a minor to travel alone on a long-haul flight and worse if you are made to sit alone in an immigration interview room after a 16-hour journey with your travel documents taken away from you.
We were later told that the immigration officer was actually concerned about the safety of the child as he was not accompanied by airline staff, while his boarding pass mentioned that he needed to be accompanied out. While we are very impressed by the diligence of the US authorities in trying to ensure the safety of minors travelling alone, Cathay needs to retrain its staff to prevent a similar occurrence with a 12- to 14-year-old.
Virendra Anand, Clear Water Bay