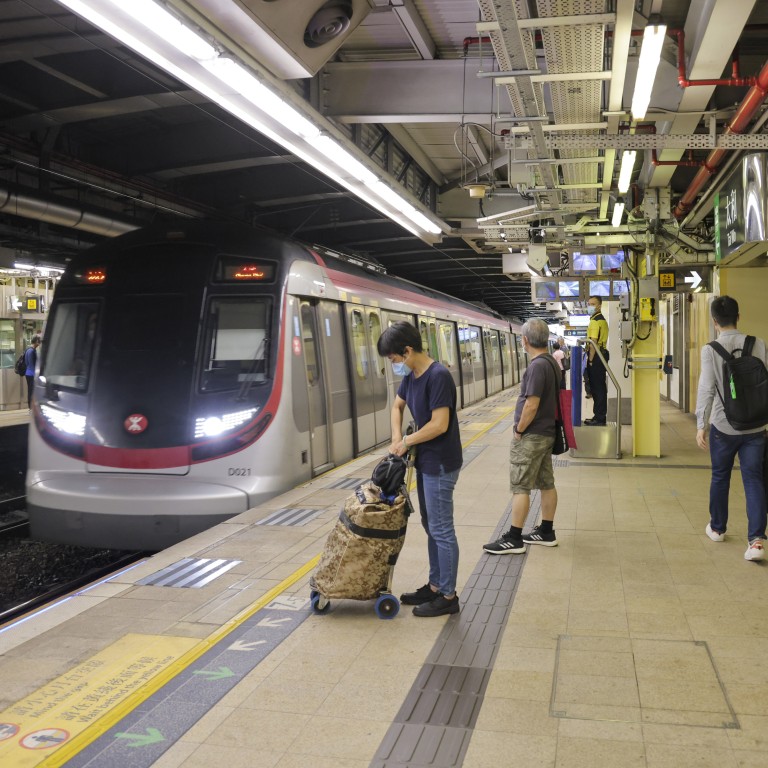 Letters
Government caution, not MTR complacency, to blame for Hong Kong's long wait for new railways
Readers discuss the slow pace of Hong Kong's railway expansion, the impact of the national security law on the city's economy, and the need for gender parity at Wimbledon
Feel strongly about these letters, or any other aspects of the news? Share your views by emailing us your Letter to the Editor at
[email protected]
or filling in
this Google form
. Submissions should not exceed 400 words, and must include your full name and address, plus a phone number for verification.
Henry Cheung Nin-sang reportedly blames MTR Corp's complacency for the slow pace of railway development in Hong Kong ("Heat is on for rail giant to justify its monopoly",
July 4
). In the same article, Michael Tien Puk-sun, former chairman of the Kowloon-Canton Railway Corporation, asserts that the government "preferred to wait for the development of land in a district before pushing for rail projects".
They cannot both be right.
A railway must be built on, under or over land, occasionally water.
Article 7
of the Basic Law states that all land within Hong Kong is "state property", the administration of which is devolved to the Hong Kong government. Every railway constructed in Hong Kong has been and must be approved by the government because it is the only authority capable of granting land for its construction (usually contributing to its cost) and approving its operational safety.
Some idea of land requirements may be gained by stating that a single feature of the Tuen Ma Line, namely Pat Heung maintenance depot, occupies 32.5 hectares (48 professional football pitches).
There are at least 30,000 private land leases in the New Territories and New Kowloon (which includes Kwun Tong and Wong Tai Sin) some of which will inevitably be affected by a new railway.
Under our present system, route design, railway operation and structural designs and land acquisition to suit those designs take many years. Other considerations may also arise, such as finding more space for the development of wetland compensation areas and moving graves and trees, all of which must be done before construction can start.
As the chairman of the Association of Hong Kong Railway Transport Professionals, Cheung cannot be ignorant of these facts, which makes his statement all the more bizarre.
Further to Tien's comment, even if land is identified early for a future railway, its construction later down the line will be greatly constrained by the surrounding occupied developments, converting what could have been cheaper, "greenfield" construction with few constraints into more expensive "urban-type construction" with its many constraints.
As Tien implies, all this could be avoided by building the railway before the development, as was done at Kam Sheung Road station (a largely greenfield site when it was built), where property development is now under way some 18 years after the opening of West Rail (now part of the Tuen Ma Line).
Not one of these implementation problems is down to MTR Corp and none would be satisfied by putting railway projects up for tender or getting bus and tram operators to operate them, as Cheung also suggested.
R. Coates, Sham Shui Po
Hong Kong has much to gain from keeping status quo
Amr El Henawy, the Consul General of Egypt in Hong Kong, recently gestured a symbolic fist-pump to Hongkongers, for which I am grateful ("Xi is right: stability and prosperity are more important for Hong Kong than politics",
July 9
). He said his country went through a similar experience of severe civil unrest, provoked by the West, before seeing the return of stability, prosperity and economic development.
With his diplomatic experience and knowledge, the consul general can easily spot the signs of Hong Kong's recovery after the introduction of the national security law.
Given the strength of the mainland economy, it would be easy for Hong Kong to pocket some economic benefits – as long as we keep the status quo. By maintaining a safe and stable environment, Hong Kong could draw investors and visitors, as a city with a nice sense of hustle and bustle but without the gun violence of the US or the petty street theft one encounters in Europe.
Edmond Pang, Fanling
Unfair for women to play fewer sets at Wimbledon
It is rather baffling that professional grand slam tennis tournaments like
Wimbledon
practise equal pay but unequal work between the sexes.
In athletics and swimming, athletes of both sexes have to run and swim exactly the same distances. In badminton, all players, male and female alike, play matches made up of three sets. But in grand slam tennis tournaments, men play best-of-five sets while women merely play best-of-three.
This phenomenon gives rise to the following anomaly. In lesser tennis tournaments which span one week, to become champion a female player has to win five or six best-of-three-sets matches, depending on the classification of that tournament. To win Wimbledon, a woman has to win seven such matches over two weeks. Obviously women have a much less hectic and demanding schedule in grand slam tournaments compared to lesser tournaments.
Hence it is obviously justifiable that women need to play best-of-five-sets matches, like their male counterparts, in grand slam tennis tournaments to achieve fairness, align with the ongoing practices in other sports, and for the sake of the stature and substance of women's professional tennis.
Francis Lo, North Point