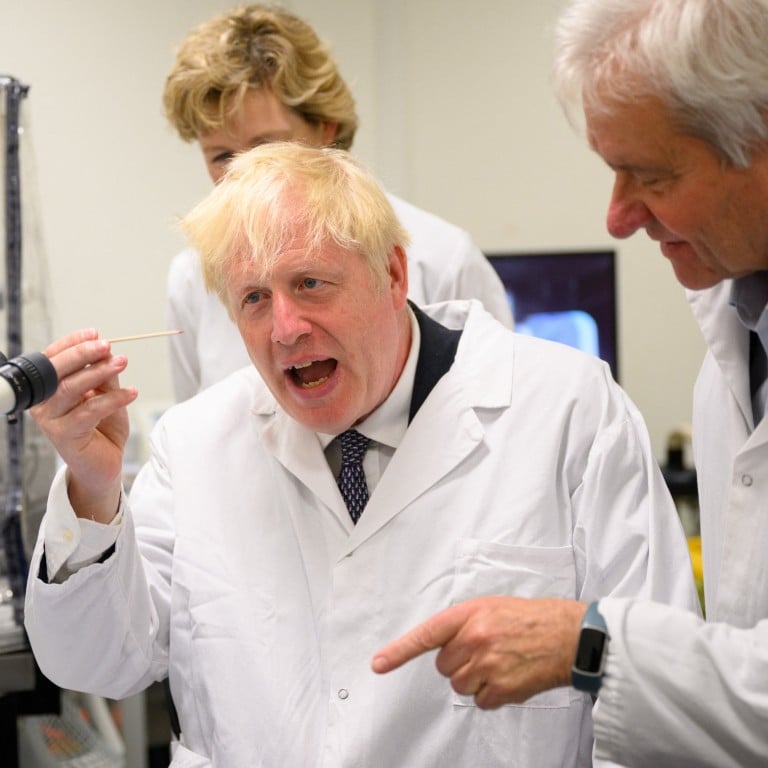 Letters
Scandal-plagued Boris Johnson leaving as a lying failure of a prime minister
Readers discuss the latest scandal around Boris Johnson's Tories, the health of Guo Feixiong, the lack of leadership in the US and Nato bullying Russia
Feel strongly about these letters, or any other aspects of the news? Share your views by emailing us your Letter to the Editor at
[email protected]
or filling in
this Google form
. Submissions should not exceed 400 words, and must include your full name and address, plus a phone number for verification.
A British prime minister has
fallen from grace
in another sordid chapter of sexual misconduct that engulfed the Tory leadership. What brought down Boris Johnson was a series of scandals, the last straw being
his denial
of the allegations of sexual misconduct against a senior Conservative Party member.
Johnson thought it could be brushed under the carpet in the time-honoured English manner, but he made the mistake of lying to the House of Commons. It was an open secret that former Conservative Party deputy chief whip Chris Pincher was a serial groper and sex predator.
When it came to light that Johnson was aware as far back as 2019 of the complaints but still appointed him to his post, the resignations of government ministers mounted and Johnson's days in office were numbered.
Max Hastings, Johnson's former boss when he was a journalist at The Daily Telegraph, described him as a "gold-medal egomaniac" and "a man of remarkable gifts, flawed by an absence of conscience, principle or scruple".
But at least in the UK, politicians are shown the door for their wrongdoings, unlike South Africa, where lawbreakers are elevated to demigods.
Farouk Araie, Benoni, South Africa
Guo Feixiong deserving of mercy
In China, prison sentences too often turn out to be death sentences. Should Guo not be allowed a medical parole to grieve the death of his wife and be reunited with his children in the US? Should he not have access to urgently needed medical treatment overseas? He does not deserve to die in prison.
Brian Stuckey, Denver, Colorado
US in dire need of stronger leadership
Both parties need to come up with programmes to help Americans who are hurting because of weak leadership. I wish US President Joe Biden good health for the rest of his term. Otherwise, the consequences could be disastrous.
Herb Stark, North Carolina, US
Warmongering Nato bullying innocent Russia
Whenever Russia draws attention to this behaviour, Nato says it is without merit because Nato is peaceful. It wants everyone in Russia's neighbourhood to become members of Nato. Where's their benign intention here?
The US is dividing the world into blocs, curtailing globalisation as it was meant to be. Maybe the answer is an aggressive enlargement of BRICS membership to offset the damage to globalisation inflicted by Washington.
Lawrence Makua, Polokwane, South Africa