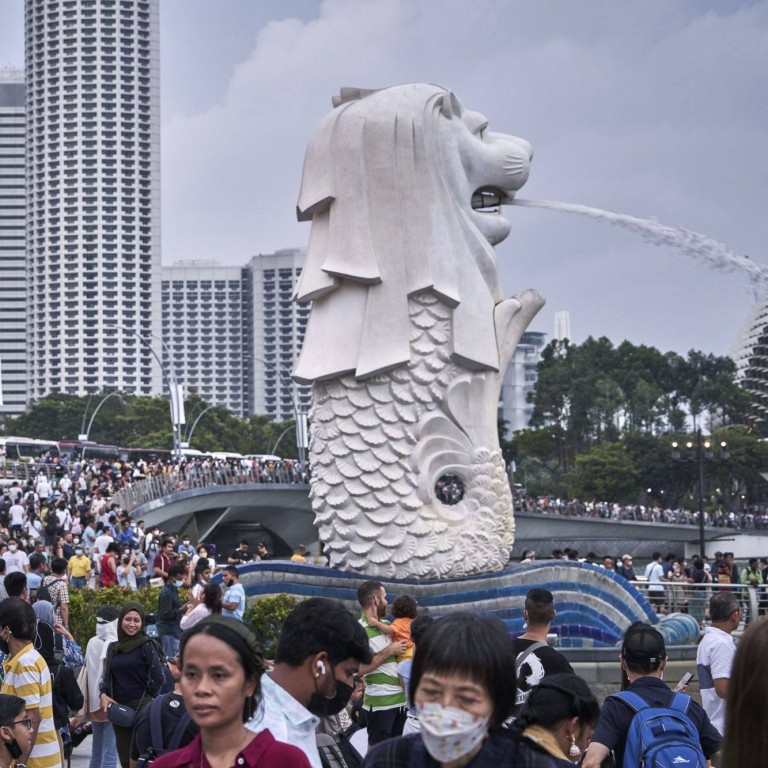 Letters
The world won't stand still for Hong Kong – just look at the crowds flocking to Singapore instead
Readers discuss the dearth of tourists in Hong Kong compared with other thriving hubs, the undersupply of quarantine hotel rooms, and the inflexible booking systems that are costing the public
Feel strongly about these letters, or any other aspects of the news? Share your views by emailing us your Letter to the Editor at
[email protected]
or filling in
this Google form
. Submissions should not exceed 400 words, and must include your full name and address, plus a phone number for verification.
I believe those in government who design the policies to handle Covid-19 have the best intentions, but they really need to look at the world outside for themselves.
One of Hong Kong's edges over other Asian cities was its connectivity to the world; the airport was our pride. It's one of the reasons Hong Kong could be an aviation and financial hub.
I just returned from a trip to Singapore, my first trip in two-and-a-half years.
The scene when I landed back in Hong Kong was a shock. The gate areas were filled with metal barriers and staff in protective gear to stream arrivals. Different stations were set up all over the place; I needed to go up and down escalators and take the airport terminal train twice. The whole process took more than two hours before I boarded the bus to my quarantine hotel.
I understand the government wants to protect people and avoid a collapse of the health system, as when we were hit by the fifth wave. But now most of the population is vaccinated and protected. People of the world are travelling again, not just for business and studies, but also for holidays and to visit families and friends. The situation in Hong Kong is morale-sapping for its residents.
I love Hong Kong dearly, and it is sad to see what is happening when things can be turned around.
B. Kwan, North Point
Supply of quarantine rooms falls woefully short
Currently there is a seven-day quarantine requirement. So assuming an even spread of arrivals, the capacity allows for 3,571 people to arrive per day.
Hong Kong airport on July 13 had about 40 aircraft arrivals, and more are being added. Given the quarantine capacity, on average, each aircraft can only have around 100 people per flight. However, long-haul aircraft can normally accommodate around 300 people.
The only practical solution is to remove the hotel quarantine requirement.
Saki A. Chatzichristidis, Discovery Bay
Quarantine hotel rules add to the problem
A family emergency required my wife and I to travel to our home in India in July-August. After great difficulty, we managed to book a quarantine room, but only after adjusting our travel plans, extending our stay in India to five weeks instead of one to suit the availability of the hotel room.
Thankfully, the emergency was averted and our travel plans had to be cancelled soon after. We tried to cancel or postpone our hotel booking, and even offered to find alternative occupants. The hotel would not entertain any of our requests, pointing to the terms of the booking which allow for no change or cancellation whatsoever.
With thousands of travellers struggling to find a quarantine room to travel to Hong Kong, such trade practices create artificial scarcity.
Dhanada K Mishra, Sai Kung