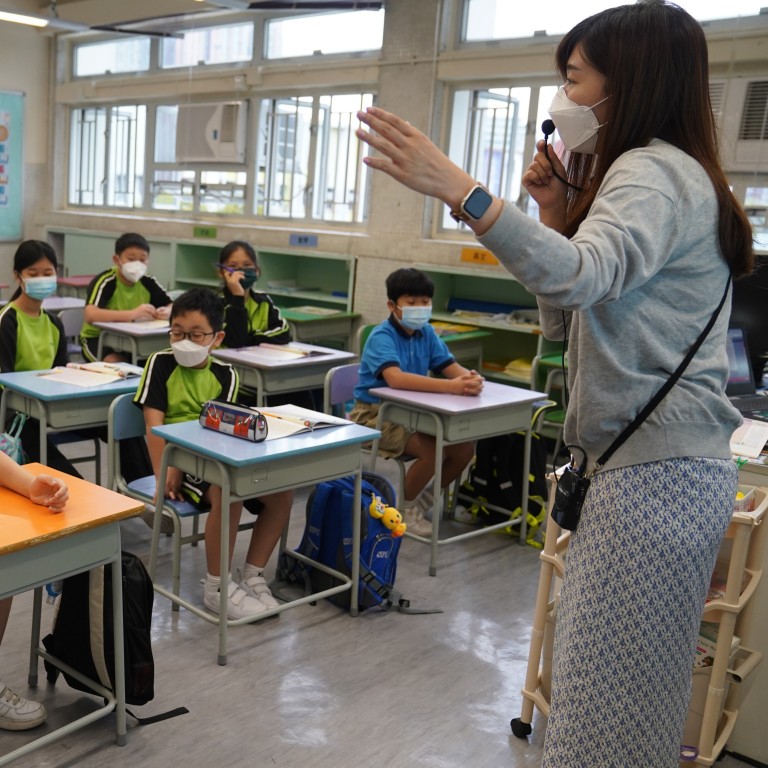 Letters

|
Help Hong Kong retain native English teachers by addressing retirement age
Readers discuss Hong Kong's difficulty in retaining native English teachers, questions around how NGOs spend their money and using barges as a housing solution
In fact, the English Schools Foundation recently increased the retirement age to 70.
Never one to give up, I approached the Education Bureau to reapply to the NET scheme. I was told that I could only reapply after five years, which would make me 66. It seems that my desire to continue to work in Hong Kong and serve its students, as well as my success in the NET scheme, amounts to nothing.
Neil Stewart, Sai Kung
Are NGOs spending their money wisely?
I recently saw volunteers at an MTR station fundraising on behalf of different charities. I was approached by some of them who tried to convince me to sign up for regular donations, and without much thought, I gave them a firm no.
I am not turning a blind eye to those enduring hardship. Rather, I strongly doubt whether my donation really improves the recipients' welfare.
This doubt was raised because of a television advertisement that aired during the Lunar New Year holiday. During our reunion dinner, I noticed an ad from an NGO which showed the difficulties faced by African children and asked for our generous donations. Not only did this advertisement not arouse my sympathy, but it also immediately spoiled the happy atmosphere of the dinner.
While my holiday cheer is only of trivial importance, I wonder whether television advertisements are the best use of NGO funds. It made me think about how many resources are being wasted by NGOs instead of directly helping the needy.
Can we have some figures from these charities showing how many donations were made after thousands of dollars were spent on a 30-second ad spot on television? Do NGOs evaluate the effectiveness of their advertising?
These ads tend to follow the same script, showing images of poor children desperate for donations. They have been playing for years, leading one to the conclusion that the lives of these children have not improved much despite donations. I don't expect NGOs to help much with the ordeal of Syrian refugees as that's a political issue, but what about villagers in relatively calmer African countries or in South Asia?
As a responsible donor, I want NGOs to spare no effort in eliminating poverty in calm countries with our money, rather than just treating
Africans as actors
in a sad drama or even turning our hard-earned money into senior management's travel expenses or pay.
Henry Wong, Kennedy Town
Barges could be used to house those stuck in cage homes
I have been following the various articles and discussions regarding
cage homes and subdivided flats
. Neither the previous administration nor NGOs seem to have a viable solution to the problem.
A potential solution could be in the form of accommodation barges. This form of housing has been used by industries for offshore workers, and it could be a way to resolve the current housing crisis.
The units have to comply with safety standards as set out in the International Convention for the Safety of Life at Sea. They are constructed with all the required safety standards for inshore or offshore operations, such as sprinklers systems in all spaces, emergency power generation and sewage disposal and treatment plants, which might not be required if the units are connected to local services.
The engineering and construction are well within the experience of Hong Kong and Greater Bay Area shipyards, and this could be a method of temporarily solving the housing crisis in a shorter time than the current policy has managed.
Stuart Murdoch, Wan Chai