Jobs
Get more with myNEWS
A personalised news feed of stories that matter to you
Learn more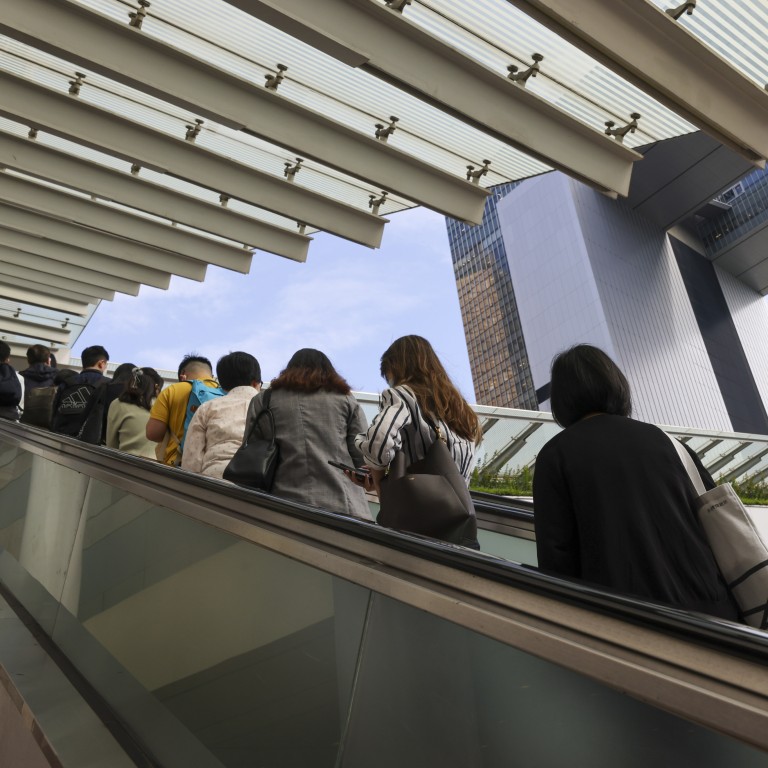 Letters
Hong Kong's entire civil service, not just the pay adjustment system, needs an overhaul
Readers discuss the debate over the civil servant pay rise, the factors underlying mass shootings, and the downside of the cryptocurrency boom
Feel strongly about these letters, or any other aspects of the news? Share your views by emailing us your Letter to the Editor at
[email protected]
or filling in
this Google form
. Submissions should not exceed 400 words, and must include your full name and address, plus a phone number for verification.
The heated debate on recent
civil service pay trend survey result
, which was criticised by various parties as being out of touch and recommending an unreasonably high pay rise, and the ensuing Executive Council decision to approve a 2.5 per cent increase in pay for all government workers, irrespective of rank, signify the need to go beyond an ordinary review of the civil service pay adjustment mechanism.
To echo the views of another reader ("There is a reason employers object to the civil service pay rise",
June 5
), people by and large act out of self-interest.
It is also worth noting that criticism of the civil service on social media, disparaging their work capabilities and undermining the value of public service, has been on the rise. Such public discontent has been caused and fuelled by deep-rooted social conflict, declining government legitimacy, a stagnant economy and the impact of the pandemic, among other factors in recent years.
Improving the relationship between the government and the public will take a great deal of effort and determination.
Having said this, it would not be fair to compare civil servants to their counterparts in the private sector. Public service has unique features which should not simply be quantified into the key performance indicators adopted by the market.
There are, at present, scattered measures in this regard across different government departments. One that many people are aware of are the performance pledges on service delivery.
Hopefully a reformed civil service, if it succeeds, will contribute to building a prosperous and harmonious society we can all cherish.
Tom Tsoi, Tuen Mun
Mass shootings are not exclusive to the US
The international media treats these shootings as a uniquely American problem. To a certain extent it is, considering that guns are easily accessible in the country, which creates the means for people to conduct attacks.
It's important to note that some lone-wolf attackers plan to commit suicide and exhibited signs of mental illness. The growing number of mass attacks overlaps with the growth of depression in modern societies.
Some experts point to deep social changes caused by economic and technological transformation as being a probable cause. In the case of China, for example, the vast economic and social changes in the last four decades created greater social inequality and stress.
Mass shooting could be seen as the most extreme example of the pandemic of depression and isolation of people in modern societies. To curb these attacks, we must improve mental well-being in an ever-changing world.
Roberto Santos, Belas, Portugal
Why cryptocurrencies are more curse than blessing
The emergence in 2009 of bitcoin, now the world's most popular cryptocurrency, has ushered in a brave new world that I believe is more a curse than a blessing.
Secondly, cryptocurrency markets are very volatile. Take bitcoin, for example. Since reaching a record high price of over US$69,000 in November last year, it has shed about 70 per cent of its value.
Some may argue that development of cryptocurrencies creates job opportunities, but I believe that this could backfire, in particular when cryptocurrency companies are suddenly forced to lay off staff in the face of a recession.
Not only do cryptocurrencies exact a terrible environmental cost, but they can also disrupt the normal operation of the economy due to their price volatility.
Gordon Ng, Tseung Kwan O