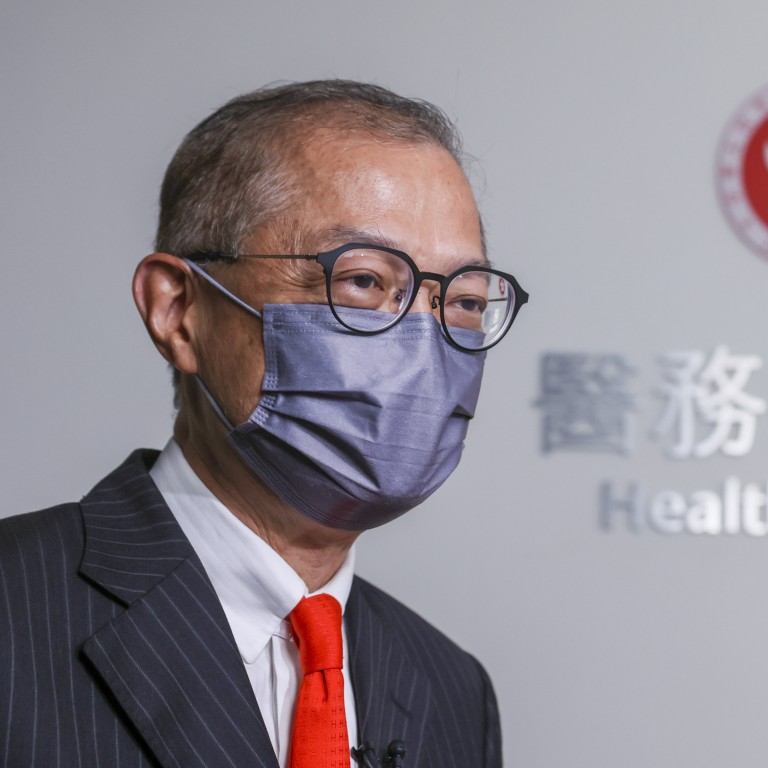 Letters
New health secretary Lo Chung-mau's honesty about mainland border reopening is refreshing
Readers discuss Lo Chung-mau's first two weeks as Secretary for Health, Carrie Lam HK$8.7 million office makeover, and the bus practices putting elderly passengers at risk
Feel strongly about these letters, or any other aspects of the news? Share your views by emailing us your Letter to the Editor at
[email protected]
or filling in
this Google form
. Submissions should not exceed 400 words, and must include your full name and address, plus a phone number for verification.
Hong Kong's new government officials have been in office for about a fortnight now after being
sworn in
by President Xi Jinping. A priority task for the new government is reopening the borders with the mainland and the rest of the world.
First, the quota of quarantine hotel rooms in Shenzhen has been increased from 1,300 to 2,000 per day after Professor Lo consulted and communicated with his Shenzhen counterparts. Although the demand for quarantine rooms still far exceeds supply, the quick increase in the number of places sends a positive message.
Moreover, Lo asked officials in Shenzhen to
crack down on scalpers
who buy up room reservations and then sell them for a higher price. The Shenzhen authorities should adopt a stricter approach to quarantine booking, such as by using facial recognition technology to ensure actual people, not bots, are registering for rooms.
Second, Lo said on a television programme that it is unreasonable to expect quarantine-free entry to the mainland in the short term. His frankness is in contrast to officials in the past touting plans for reopening and then shifting the responsibility to officials across the border.
Since the start of the pandemic, there have been many rumours of a border reopening, and many of us have felt repeatedly let down. We are not afraid of hearing bad news related to the border; what we dislike is not being told the truth.
Professor Lo may not have a lot of experience in government, but he is doing what we expect and desire.
Jack Chung, Sham Shui Po
Let Carrie Lam work out of a desk in existing office
Carrie Lam Cheng Yuet-ngor is the gift that keeps on giving! She is out of office but deep in controversy as she builds her vanity empire from her new offices at Pacific Place, paid for by the citizens of a city she drove into the abyss ("Hong Kong lawmakers demand explanation from government over HK$8.7 million to be spent on renovating Carrie Lam's new office",
July 13
).
Continuing her ability to remain aloof from the people, perhaps she might like to explain why she needs such accommodation. Her tragic custodianship of Hong Kong should not be rewarded with such extravagance and any courtesy or promotional work she feels she needs to do should be carried out from a desk in the corner of the existing mansion on Kennedy Road.
In accepting her new 2,874 sq ft office, she finally confirms her righteous indignation for the people of Hong Kong.
Mark Peaker, The Peak
Bus drivers must put passenger safety first
Is Bravo Transport, parent company of Citybus and New World First Bus, providing proper service to it passengers? The law requires drivers to stop inside the box painted on the roadway so riders can safely get on and off the bus from the curb.
Instead, some drivers make passengers jump to the curb, and older passengers and those with bags are forced to hang onto the bus and climb down to the road itself so they don't fall. A voluntary group has been documenting these infractions on YouTube.
Passenger safety costs nothing, and we hope Bravo Transport will put it at the heart of its
merger plans
.
Annelise Connell, Stanley