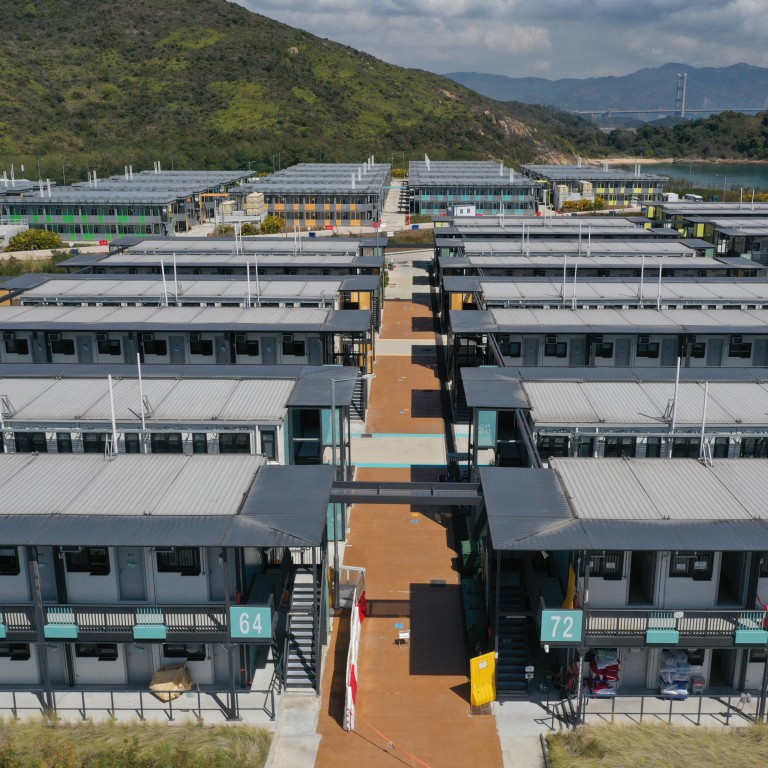 Letters
John Lee must address fear of Hong Kong quarantine arrangements
Readers discuss how the city's quarantine policy has deterred many from coming home, and how Covid-19 policy can go hand in hand with science hub ambitions
Feel strongly about these letters, or any other aspects of the news? Share your views by emailing us your Letter to the Editor at
[email protected]
or filling in
this Google form
. Submissions should not exceed 400 words, and must include your full name and address, plus a phone number for verification.
This is an open letter to Chief Executive John Lee Ka-chiu about the current Covid-19 quarantine arrangements in Hong Kong.
Dear Mr Lee, I have been a resident of Hong Kong for over 40 years, and I am now a senior citizen.
My husband and I have stayed overseas for a year already, primarily because of the current restrictions which are impacting and disrupting the lives of so many people. For many of us, the threat of being incarcerated in a government quarantine centre, if one tests positive for Covid-19, is a worse threat than the disease itself.
Quarantine hotels are also unsatisfactory, with their closed windows, and the cleanliness and hygiene in some is questionable. For many people, especially the elderly, being allowed to isolate in their own home, if their homes are spacious enough to isolate safely and effectively, would be so much safer.
For people who live in small homes and crowded conditions, the government quarantine facilities would be safer. Please free up these spaces for the people who really need them.
Most of the world has accepted that Omicron (unlike Delta and previous variants) is an upper respiratory disease, resulting in less serious symptoms for most people, lower hospitalisation, and fewer patients in need of ICU care or ventilation.
Life is getting back to normal for them. Vaccination seems to be the real game-changer and their vaccination rates are high. This needs to be more of a focus in Hong Kong.
Dorothy Wong, Braemar Hill
On Covid, we must keep up with science
The new Secretary for Health Lo Chung-mau appeared to be walking a tightrope, balancing between party ideology and science at the start of his term. Just days earlier, Lo had advocated for the use of a mainland-style health code.
Now, it would appear science is starting to win, with the announcement that Lo is
open to the suggestion
by experts that we should relax our social distancing rules to build immunity through vaccination and Covid-19 exposure. Multiple countries, such as Australia, New Zealand and Singapore, that were also once advocates of zero-Covid are now many more steps ahead of us here in Hong Kong.
While he has not committed himself to an easing of the rules, his change in stance might be due to three more experts being admitted to the Covid-19 panel that will aid the government in their response to the pandemic.
If Hong Kong truly wants to develop as a science hub, then more needs to be done to engage with international research rather than think too inwardly.
Lee Ross, Kowloon City