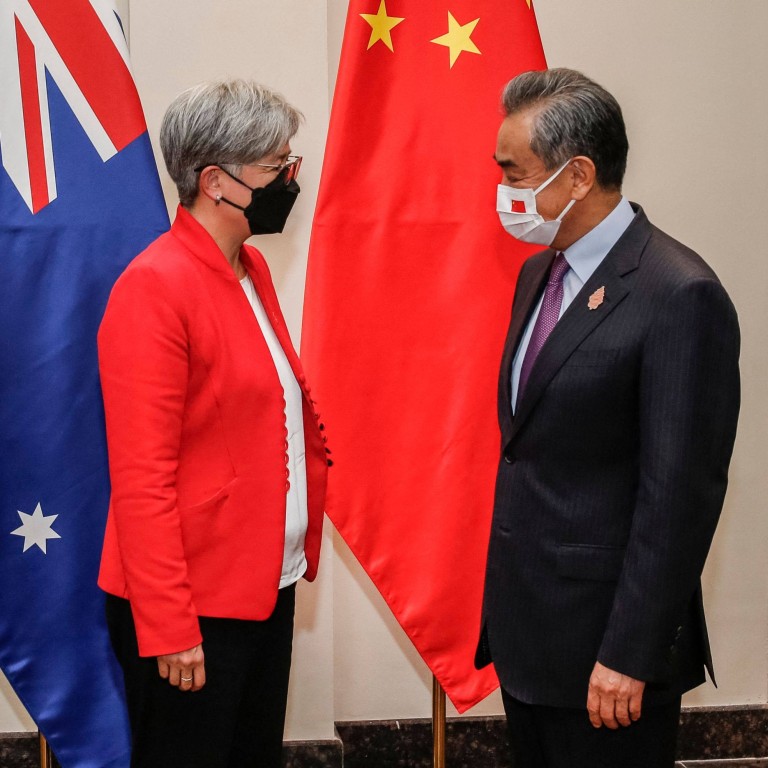 Letters
Australia and China must take off Cold War-tinted glasses and really see each other
Readers discuss Sino-Australian relations, China as viewed by the US, and how China must make real progress in protecting women
Feel strongly about these letters, or any other aspects of the news? Share your views by emailing us your Letter to the Editor at
[email protected]
or filling in
this Google form
. Submissions should not exceed 400 words, and must include your full name and address, plus a phone number for verification.
Australia is off to a good start resetting its relationship with the Pacific Islands and China. Its participation in the recently concluded
Pacific Islands Forum
was most promising in this regard.
But it's early days. Most urgently, we need a better Sino-Australian mutual understanding as the basis for a rapprochement between our two countries.
China needs a better understanding of Australia's close relationship with the United States, arising from the Pacific war; and Australia needs a better understanding of China's long-standing view of itself as the centre of the civilised world and its resentment at having been pushed around by the West and Japan in the past.
Both Australia and China need to disregard strident voices within their own ranks wanting to redefine the relationship using provocative Cold War rhetoric.
They must aim at achieving the right balance between Chinese and Western influence in this region and globally without relying on outmoded Cold War thinking that is out of step with present regional and global strategic realities.
Terry Hewton, Adelaide, Australia
Anti-China rhetoric is an American export
The writers deceptively state that "Western nations including the US have accused Beijing of violating basic human rights in Xinjiang and using forced labour, and imposed a series of sanctions on entities deemed responsible", as if the United States is just following the spontaneous outrage among white countries. The US is both the director and producer of the "smear China" chorus.
Jim Robinson, New York
Laws protecting women should not merely exist on paper
But many are sceptical about the authenticity of these changes. They must not be merely valued on paper, but must actually uphold justice for the many women still hiding in fear. Courts at the municipal level must punish perpetrators and make real progress in improving China's judicial environment and women's rights.
As for the offenders in the Tangshan case, they should be penalised heavily and made to pay the medical expenses of the women they beat up. What's more, their trial verdict should be broadcast on all TV channels to empower vulnerable individuals.
By the same token, China's legislature could employ a bottom-up approach. For instance, it could provide a channel for women to lodge sexual harassment complaints at the grass-roots level and introduce anti-harassment training.
Abas Khan, Mong Kok