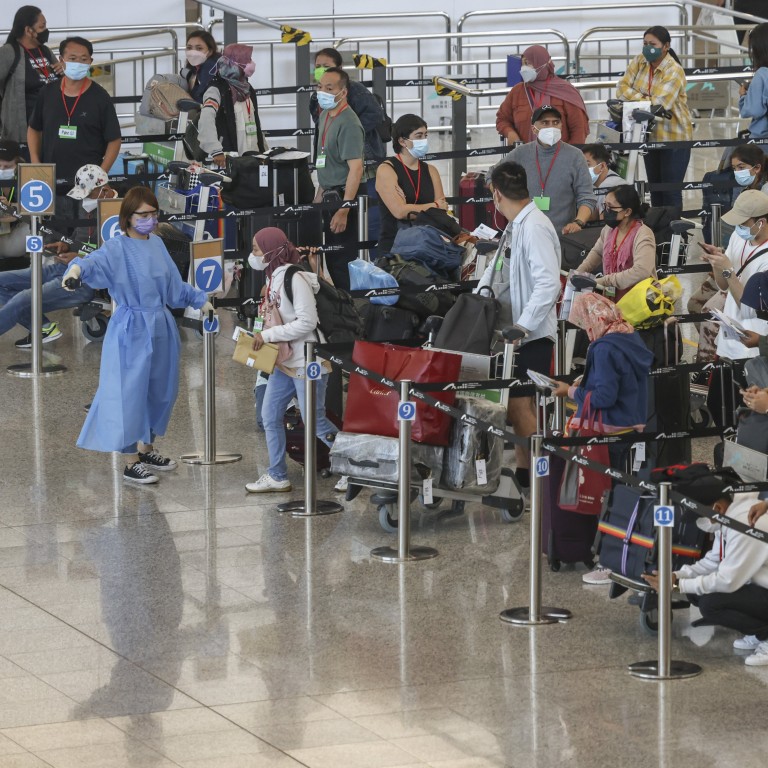 Letters

|
Hongkongers feel trapped by quarantine and travel restrictions in place
Readers discuss the difficulty of navigating Hong Kong's quarantine requirements, easing the climate of fear in the city and the new dual-colour health code
Feel strongly about these letters, or any other aspects of the news? Share your views by emailing us your Letter to the Editor at
[email protected]
or filling in
this Google form
. Submissions should not exceed 400 words, and must include your full name and address, plus a phone number for verification.
I have lived in Hong Kong for 14 years. I love it here, and this is the place I call home. However, the ordeal I have experienced in the last few days has made me feel trapped.
Hong Kong has had its own
travel rules
for the last three years, and I will refrain from commenting on them. While I agree to abide by the rules, I must register my total disappointment with the fact that even accepting all these restrictions, the number of challenges one must go through to book a quarantine hotel room for one's return to Hong Kong is a real nightmare.
It is so complicated that one is forced to waste hours to get things done. It feels like when you get the plane ticket, you cannot get
the hotel room
and vice versa – a diabolic, vicious cycle that leads you to pure despair. This is not to mention that the price of airline tickets has skyrocketed because of many airlines giving up on Hong Kong as
an aviation hub
.
This is unacceptable and shows a lack of organisation and consideration for local residents.
I hope that more quarantine rooms will be provided, the number of quarantine days reduced or Hong Kong residents who are vaccinated and test negative on arrival are allowed to quarantine at home so eventually we can travel more freely for business or personal matters. Thank you.
Doris von Niederhaeusern Bertoli, Mid-Levels
New leadership must ease climate of fear
One of the great hopes of Hong Kong people is that Chief Executive John Lee Ka-chiu and his new team will quickly help ease the fear and paranoia afflicting many in the city. This is something that will always be the legacy of his predecessor with her baffling daily updates with zero solutions.
What is not needed are more mandatory Covid-19 tests and threats of new quarantine measures. This would make everything that Lee and his team are working on futile, while sending a picture to the world of a Hong Kong in its death throes.
That is hardly a great advertisement for tourism and offering the community the confidence not to panic, is it?
Hans Ebert, Wan Chai
Turn focus back to Hong Kong's economy
A Chinese expression, "southern tangerine and northern citrus", expresses how different conditions can lead to different outcomes. After the initial Covid-19 outbreak, no mainland Chinese cities have experienced a full-blown outbreak in which the majority of people were infected. Therefore, it is understandable that preventive strategies on the mainland are different from those in Hong Kong.
Plus, we have a high percentage of our population fully vaccinated. It is about time to turn back to taking care of the faltering economy and make sure the people are fed.
It's not that Western societies are trivialising human lives. They just think that rather than try to eradicate an evolving virus, it is better to let go of the sweaty work of chasing after Covid-19.
I believe our government is now on the right track. We should be fixing our attention on the economy. Now is the time to help Hong Kong people make dough. Livelihoods should no longer be ignored or devalued.
Randy Lee, Ma On Shan