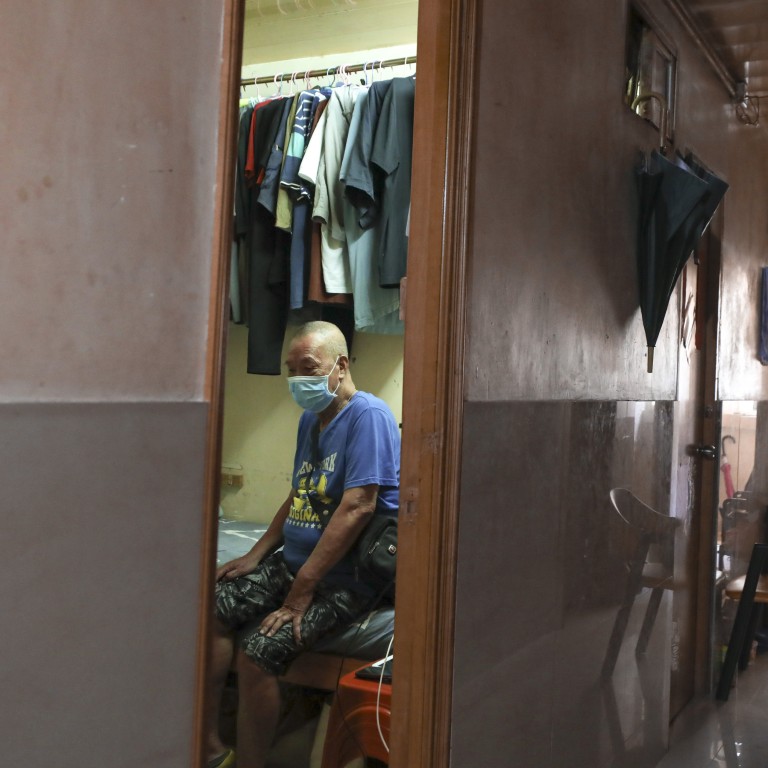 Letters
Rent control is not the answer to Hong Kong's unaffordable housing
Readers discuss the possible effects of rent control laws, the United States' crumbling credibility and the lack of new ideas in Hong Kong's pandemic strategy
Feel strongly about these letters, or any other aspects of the news? Share your views by emailing us your Letter to the Editor at
[email protected]
or filling in
this Google form
. Submissions should not exceed 400 words, and must include your full name and address, plus a phone number for verification.
Last month, an advocacy group called for the
rent control law
to be tightened. Yet, the rent control law is no panacea for the issue of unaffordable rent when these are tenants who can barely make both ends meet.
Rent control reduces the incentive for landlords to provide residential premises. They could convert their property to venues for more lucrative businesses such as hostels or mini-storage to maximise returns.
A more limited supply of
subdivided flats
could result in a surge of rent. Those who are economically disadvantaged could become homeless, which is the last thing we want.
Moreover, rent control could discourage the landlords to make sufficient efforts in maintaining the integrity of their flats, such as repairing leaking pipes, sanitary fittings and the ventilation system. Landlords might become indifferent, which would worsen the living environment and cause severe hygienic and environmental nuisance in the community.
These factors should be weighed, especially as the city is still fighting against Covid-19. Rent control might do more harm than good when considering the overall social situation.
Last but not least, tenants might not report landlords to government watchdogs for fear of losing the roof over their head. We must consider whether the law is helping those in need or adding fuel to the fire.
Jeffrey Lam Ho Fung, Tuen Mun
Crumbling US is embarrassing itself
The United States has offered guidance to the world on many fronts during the time it has been, by all accounts, the leading superpower, including during the two world wars. Yet, recently, it has been faltering, leaving many of us disappointed.
First, the financial crisis laid bare the legalised corporate greed that wasn't just tolerated but incentivised with excessive policies and which ripped through countries that implemented the capitalist model championed by the US. Curiously, the country seemed to recover faster than most other advanced economies.
Jose Alvares, Portugal
Hong Kong's ideas are stuck in the past
Hong Kong's continued approach to Covid-19 is so typical of the excessive panic for which we are known. Think of how frequently we see a person running to get on a lift as the next one might be a staggering 60 seconds away. Also, there are those who run at a full sprint across the MTR concourse to board a train because the next train is not for another 90 seconds.
There are so many examples of irrational rules still in effect. The developed world has moved on, but poor old Hong Kong is encumbered with officials intent on us living in the past through an excessive dose of group think.
More than two years on, we still do not have a clearly articulated exit strategy. So one must assume that we are stuck with the status quo, living in the past along with fax machines, company chops and typewriters.
Simon Constantinides, Pok Fu Lam