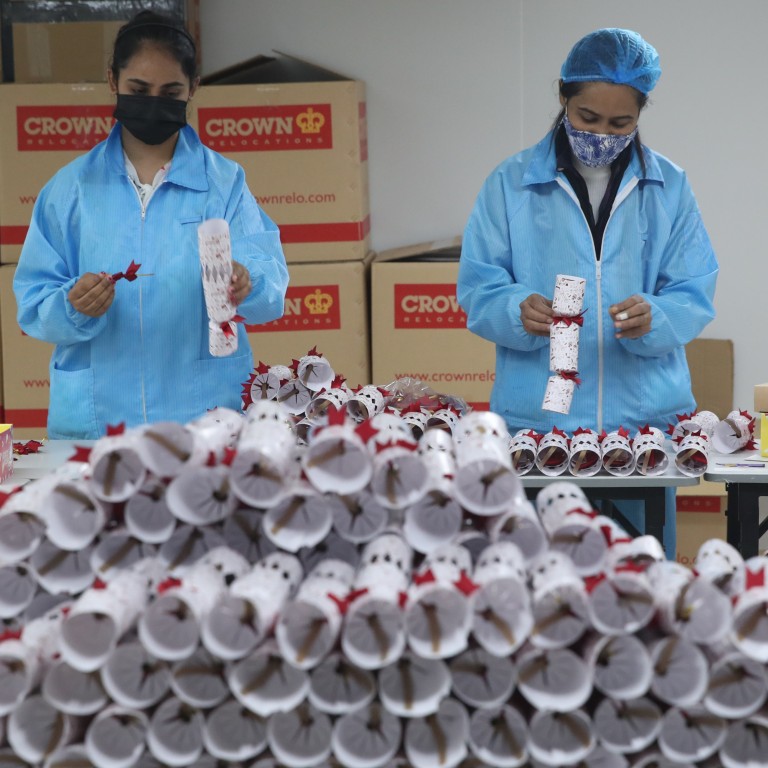 Letters

|
Hong Kong still has work to do on engaging ethnic minority groups
Readers discuss entrenched prejudice and persistent obstacles facing Hong Kong's minority communities and the benefits of ending the city's traffic jams
Feel strongly about these letters, or any other aspects of the news? Share your views by emailing us your Letter to the Editor at
[email protected]
or filling in
this Google form
. Submissions should not exceed 400 words, and must include your full name and address, plus a phone number for verification.
Hong Kong's new government is
looking for suggestions
to support the city's ethnic minority groups, acknowledging the importance of diversity to Hong Kong's success. With ethnic minority groups making up of around 8 per cent of Hong Kong's population and growing steadily, the city has a chance to become truly diverse and inclusive with improved policies.
But obstacles remain. Hong Kong's ethnic minority groups continue to face
racial discrimination
, unfair treatment and difficulties in finding stable jobs, with
nearly half
of the community becoming jobless during the fifth wave of Covid-19.
There are well-meaning initiatives taking place. The Hong Kong Council of Social Service (HKCSS) this year launched the Professional Traineeship Programme for the Ethnic Minorities to subsidise NGOs and business partners to hire minority youth as trainees. But while the underlying purpose is worthwhile, some in the NGO sector question whether it can succeed as currently constituted.
When announcing the initiative, the council emphasised that they would select employers with multicultural management competence and resources to train the minority youth hired. The selection process could be more transparent, though.
Public information has been scant, and according to the list of 13 NGOs selected as partners that we have seen, 10 do not seem to have any ethnic minority representation on their board or leadership teams. Three of the groups do not even appear to have an English-language website, raising questions about their suitability to nurture local minority talent.
Some people have expressed concern about the programme from the outset. At a briefing in May that I attended, the HKCSS invited previous employers from the programme to share their experience with other interested organisations. When asked about the best practices of training minority youth, one of the employers disappointedly highlighted personal perceptions of cultural differences.
They said minority youth likely are not used to Hong Kong's efficient, multitasking work culture and therefore might need clearer guidance and instructions. Such statements insinuate that ethnic minority youth may be less competent than their local counterparts, raising concerns from multiple parties.
Unfortunately, ethnic minority groups confirm that such comments accurately portray the inherent prejudices and structural hurdles they often face. So while programmes like this are a step in the right direction, both the government and Hong Kong society in general need to do more to foster multicultural engagement and cultural sensitivity.
Moreover, NGOs supporting ethnic minority communities in Hong Kong should revisit their own organisational diversity and inclusivity. Ethnic minority representation on boards and leadership teams is dismally low in Hong Kong, even among organisations who claim minorities as their key beneficiaries.
Vivian Seo, programme manager, Foundation for Shared Impact
Help Hong Kong by ending traffic jams
When it comes to issues of transport,
traffic jams
are a concern for Hong Kong people. As a Tuen Mun resident, I know well it is famous for its stunning sunsets but also notorious for its traffic congestion. Thousands of commuters daily suffer from the traffic congestions in the bottlenecks of Sham Tseng, which become worse during rush hour.
Persistent traffic jams could lead to severe economic loss for Hong Kong. Office hours and the opening hours of various centres, shops and boutiques would be delayed, which could affect their service delivery and product sales. These delays and economic losses add up if traffic tie-ups occur daily.
Another obvious impact would be on the environment, namely noise and air pollution. Greenhouse gases make
roadside pollution
worse, not to mention the dust particulates swept up by the heavy trucks powered by diesel engines. Noise nuisance created by the traffic also disturbs the neighbourhood peace, affecting residents' quality of life.
Electronic road pricing
could be a solution. Given that the excess number of private cars and high flow rate of traffic in major highways are the root causes, providing economic disincentives could help alleviate the problem. The cost of driving would increase for private cars and reduce the number of automobiles on the road.
We should encourage the use of public transport such as buses. Fares could be kept low, especially with the revenues collected from electronic road pricing. Toll fees could also be adjusted with reference to the traffic intensity.
Jeffrey Lam Ho Fung, Tuen Mun