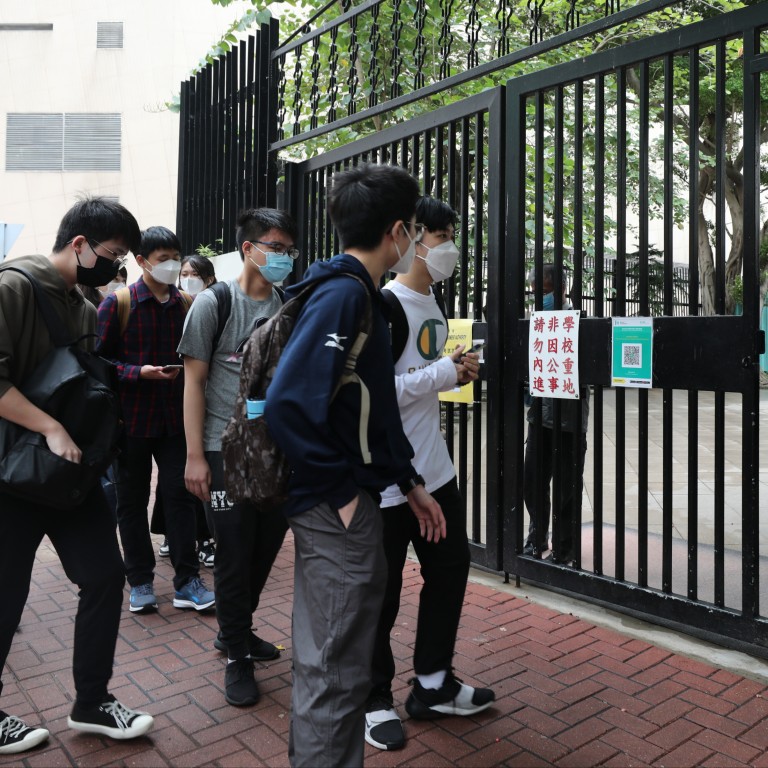 Letters

|
Hong Kong's young people need practical help on problems like internship mismatch
Readers discuss how schools and employers can help improve young people's employability, and the need to improve wheelchair accessibility in buildings across the city
Feel strongly about these letters, or any other aspects of the news? Share your views by emailing us your Letter to the Editor at
[email protected]
or filling in
this Google form
. Submissions should not exceed 400 words, and must include your full name and address, plus a phone number for verification.
In a speech marking the 25th anniversary of the Hong Kong special administrative region, President Xi Jinping said we must "help young people with their difficulties in studies, employment, entrepreneurship and purchasing of housing".
Secretary for Home and Youth Affairs
Alice Mak
has since been engaging stakeholders with regard to formulating a new youth development blueprint. There is a push to think outside the box to address the problems facing today's young people.
I fully understand the aspiration to offer new suggestions and innovative proposals. My suggestion is simple: go back to basics.
For example, President Xi talked about helping young people with their studies. Is lack of postsecondary places the problem? The secretary for education has said there are 50,000 Diploma of Secondary Education candidates this year, while 62,000 postsecondary places are offered by various institutions. Thus, the problem is probably not a lack of school places.
A main motivation for students pursuing a degree course is the wish to improve their employability – hence higher education institutions' active partnerships with employers to offer internship opportunities.
Ms Kandy Lui, executive director of the Hong Kong Institute of Human Resources Management, told me that with more and more companies expanding their headcounts at around the same time, there is a battle for talent. Employers are thus generous with their internship offers.
From my observation, the problem is a mismatch of expectations between employers and students. For example, employers generally would like to hire Year 3 or 4 students on a full-time basis for a few months. This may, however, result in delayed graduation.
Although students fully understand the value of an internship experience, most of them are unwilling to defer graduation. Therefore, it is not uncommon to see the internship spots offered to universities going unfilled.
Can a solution be found in the blueprint for youth development? Internships are probably too fine a detail to be discussed at the policy level. Instead of looking to the government for policy guidance and support, employers and universities can take matters into their own hands and make a difference to youth development.
At the end of the day, universities and employers all want the same thing, which is to improve graduates' employability.
If there is anything I would like to see in the chief executive's
policy address
in October, it is that the government can lead by example as an employer: hiring more interns from higher education institutions and outlining best practices by demonstrating how a good internship programme should be run.
Roy Ying, senior lecturer, department of marketing, Hang Seng University of Hong Kong
Hong Kong must improve wheelchair accessibility
While Hong Kong has come some way in providing for people with disabilities in its community – like improving accessibility to its public transport services – more should be done about wheelchair access in buildings.
The lack of accessibility in several buildings has made it impossible to access services that my once healthy husband could access. Becoming wheelchair-bound suddenly restricted mobility and accessibility.
If Hong Kong makes it mandatory for buildings to provide accessibility to special needs residents, then life for them and their carers would not be so compromised.
Meelin Young, Sham Tseng