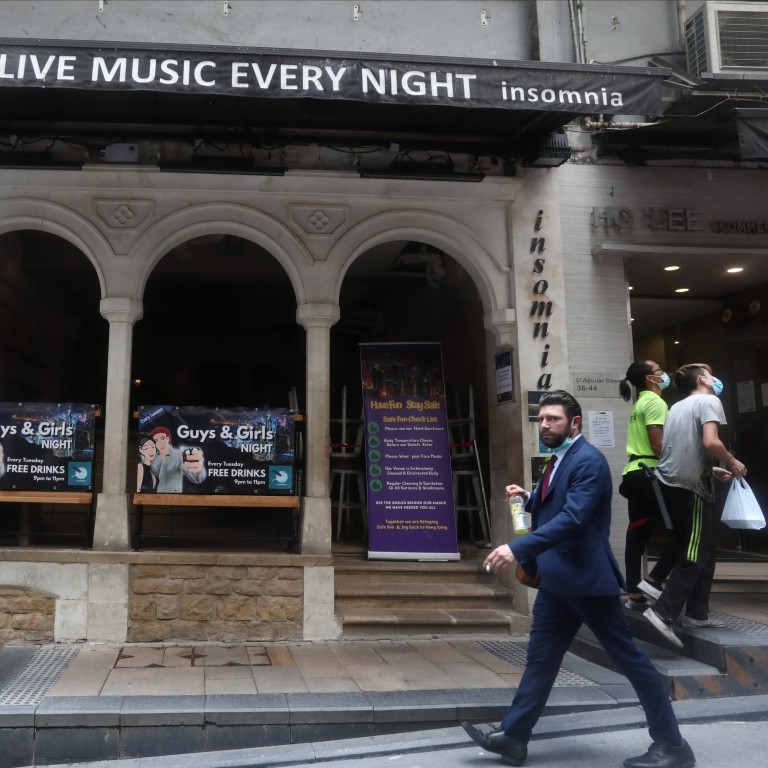 Letters

|
Hong Kong's live music performers are desperate to return to work
Readers discuss the impact of Covid-19 restrictions on music industry workers and sports fans' feelings about a 'closed loop' Rugby Sevens
Feel strongly about these letters, or any other aspects of the news? Share your views by emailing us your Letter to the Editor at
[email protected]
or filling in
this Google form
. Submissions should not exceed 400 words, and must include your full name and address, plus a phone number for verification.
We at Musicians Foundation are writing on behalf of the professionals in the music industry in Hong Kong, who have spent nearly 600 days unable to work because of restrictions on live performances. This has left one-third of Hong Kong music industry workers in debt and over half suffering from anxiety and depression, according to a recent
survey
we conducted.
Music industry workers contribute hugely to Hong Kong's status as a world-class centre of arts and culture. If Hong Kong is to truly become a "hub for arts and cultural exchanges between China and the rest of the world", as envisioned in the 14th five-year plan, we need to foster a new sense of belonging and culture as part of Hong Kong's long-term recovery.
People need a chance to wind down from their stressful working lives. Live music and art performances, especially in the company of others, have long been known to help relieve stress.
We're asking the government to consider more carefully the detrimental
impact
of its social distancing measures on the arts and culture sector and the Hongkongers whose livelihoods depend on it. There are no objective criteria to justify singling out live performances for restrictions when other activities are being allowed.
Safeguards are already in place to provide sufficient protection and reassurance for both performers and the audience: relevant venues are subject to capacity limitations and are using the Leave Home Safe app to confirm everyone is fully vaccinated. The requirement that performers must either wear masks or take daily rapid antigen tests could be implemented in the same way as at government venues such as theatres.
Almost everyone in the music industry is triple-vaccinated and they have been for a long time. They are ready to get back to work.
We urge the government to review this situation as it is very important to reassure the community that we will be working together to make Hong Kong's arts and culture a top priority.
Chris Bowers, founder, Musicians Foundation
Hong Kong Sevens a chance for the city to open up
The Hong Kong government recently gave the
green light
for the Hong Kong Rugby Sevens to take place this November after suspending it for two years due to Covid-19. Once a highlight of Hong Kong's tourism industry, this exciting sporting event drew a great many visitors to the city pre-pandemic.
The go-ahead for this year's event had seemed a sign the government would finally relax its strict quarantine policy. But at present, players and tourists are still expected to complete mandatory quarantine upon arrival, while the players will only be allowed to travel between the stadium and the hotel in a
"closed loop"
system. This is disappointing news for sports lovers.
It has been nearly three years since the pandemic started. The world economy is gradually recovering from the worst and various countries have eased their quarantine policies or are even encouraging tourists to visit.
Hong Kong's long-time competitor
Singapore
quickly decided to follow in the footsteps of most European countries and lifted its restriction for visitors. Not only has this benefited the tourism sector, it has also drawn foreign investments and prompted some multinational companies in Hong Kong to move their executives to Singapore.
The Hong Kong Sevens is a great opportunity for Hong Kong to ease its quarantine policy, draw in visitors, and give a boost to the economy. I really hope that the government will not let it slip away easily.
Marcus Or, Kowloon Bay