Taiwan
Get more with myNEWS
A personalised news feed of stories that matter to you
Learn more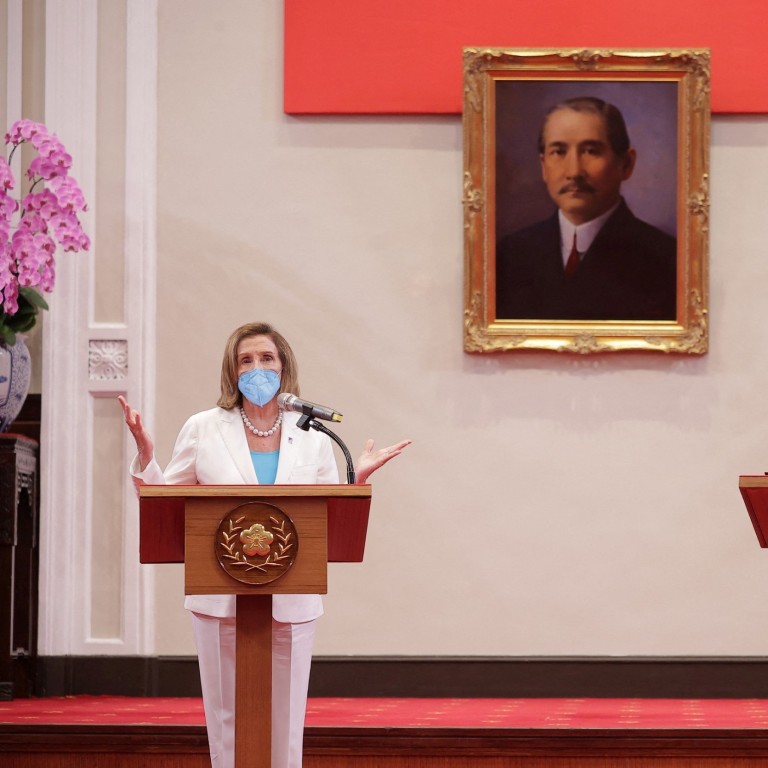 Letters
Pelosi's needless Taiwan visit gives China a chance to flex its muscle
Readers discuss how little the US House Speaker's trip will contribute to Taiwanese society, how much it will cost American taxpayers, and why UK politicians should stop with the talk of the China threat
Therefore, a high-ranking public official from a foreign country diplomatically visiting Chinese territory uninvited, a "rogue province" at that, is a monumental departure from the status quo.
Taipei's perspective on this whole issue is more tricky than it seems. First, the Republic of China still regards itself as the sole and legitimate China. The political will to declare independence is missing, as it would contradict the Republic of China's own constitution.
There is no doubt the Taiwanese government seeks to continue the status quo while figuring out what to do next. Pelosi's sudden visit puts everyone in Taiwan in an awkward position.
The PLA has drastically improved its combat capabilities since the 1996 crisis and is now willing to flex its muscles. This moment will affirm China's determination to safeguard its territorial integrity in the eyes of the international community.
What to make of this mess? Pelosi's trip to Taipei is nothing more than virtue-signalling that will do nothing but create tension in the Asia-Pacific region. It will serve to help her political ambitions back home. She will contribute nothing to Taiwanese society, let alone call the very place she visits by its proper constitutional name.
Despite this unnecessary mess created by Pelosi, China will have the opportunity to show its military might and will to defend every single inch of its de jure territory.
Chen Bai Chao, Montreal, Quebec, Canada
Pelosi's Taiwan visit will just cost Americans
At a time when Americans have so many domestic and other problems (rising inflation, climate change, monkeypox, Covid-19, stratospheric US$30 trillion national debt, civil strife on our streets, and war in Ukraine), I don't see how Nancy Pelosi's provocative and costly (to US taxpayers) visit to Taiwan will be in any way be productive. Instead, it will severely harm US-China relations at a time when America is rapidly losing friends and gaining more and more enemies.
This charade is nothing more than a temporary distraction that we will all be paying for dearly in the future.
Michael Pravica, Henderson, Nevada, US
The rich irony of British talk of the China threat
As is often the case, the kind and type of threat is not specified. This was clear in the arguments mounted by the final two contestants in the race.
Furthermore, looking back at history, what springs to mind is the fact that China has never attacked the UK. It is a historical fact that the UK has a track record of attacking and conquering parts of China.
If the unspecified threat is of a commercial nature, perhaps local offensive innovation efforts represent a better option compared with a defensive posture?
For sure this is not the first and will not be the last time that local politicians blame faraway countries and politicians for creating local challenges, rather than pursue more appropriate local solutions.
After all, blaming other people in faraway locations for miserable local performance has been proven the easier way to secure election or re-election wins. The question is, how long will the local electorates buy into such defensive behaviour?
Finn Nielsen, Discovery Bay