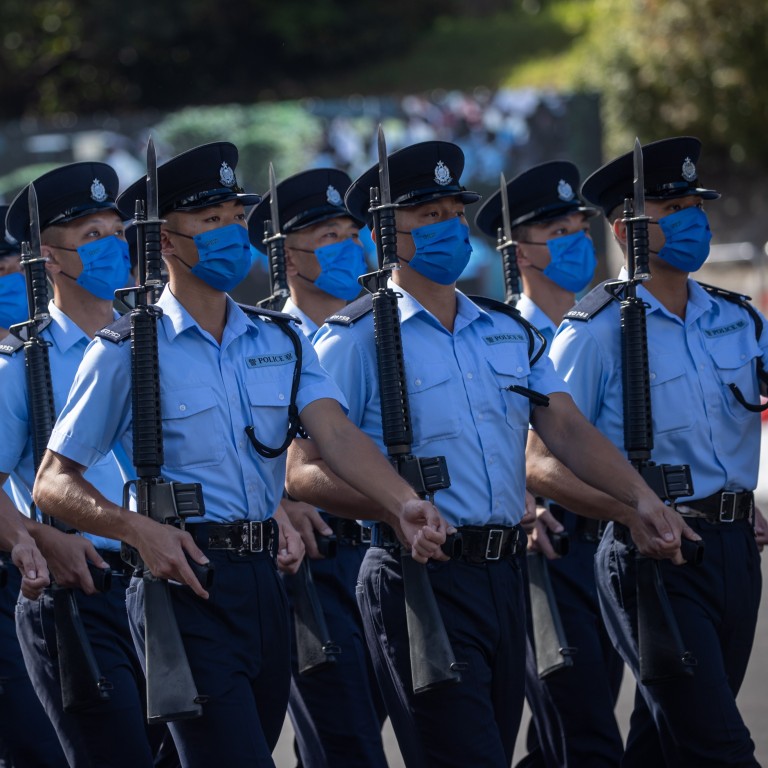 Letters

|
How beefed-up police PR can repair relations and gain full trust
Readers suggest what new PR police assistant commissioner can do, ask to be allowed home quarantine where there is ample space, and ponder the school ban on long hair for boys in our diverse society
Feel strongly about these letters, or any other aspects of the news? Share your views by emailing us your Letter to the Editor at
[email protected]
or filling in
this Google form
. Submissions should not exceed 400 words, and must include your full name and address, plus a phone number for verification.
As an average Hongkonger, I am very proud of the Hong Kong Police Force, which has made every endeavour to protect our lives and property, making Hong Kong one of the safest cities in the world.
With the establishment of the new post of police assistant commissioner for public relations, the police have shown their determination to enhance relations with the public, in the wake of the social movement three years ago. Hopefully, a beefed-up PR department can deploy more manpower to better engage Hongkongers from all walks of lives.
For example, it should arrange regular visits to police stations and units, especially the Regional Command and Control Centre, so Hongkongers can have a better understanding of the operations of the force.
To increase transparency and gain more public support, I suggest introducing a Volunteers in Policing programme like in Australia, which would allow members of the community to help by performing functions that are not core police duties. In this way, the public can understand better police functions and duties.
The police should also organise more public talks and activities on topics that interest students, the young and the old. In so doing, the force could secure the full faith of citizens.
Y.C. Lawrence, Tuen Mun
Why can't I quarantine in my four-bedroom flat?
I have lived in Hong Kong for more than 50 years and have a big flat with a big kitchen, dinning room, big sitting room, four bedrooms and four bathrooms.
At home, my wife and I share one bedroom and another bedroom is for helpers. Two bedrooms are left empty for family when they visit. However, nobody has come in more than two years due to Hong Kong's Covid-19
quarantine requirement
. Why should we not be able to quarantine at home, instead of in a hotel?
When arranging for our helper to return to Hong Kong after a visit home, we could not get a quarantine room for her arrival date, even though we tried every day for more than 30 days. Finally we had to pay a penalty to change her air ticket even though she could have quarantined in our home very easily.
To improve quarantine arrangements, the government should designate three categories of arrivals from overseas for separate treatment: Hong Kong residents who have ample space at home for quarantine, Hong Kong residents with no extra room for quarantine, and non-residents.
Gary Ahuja, Tsim Sha Tsui
Should schools keep long hair ban for boys?
Secondary schools in Hong Kong generally set policies and rules to build student discipline and regulate behaviour. Many have a relatively strict policy on students' hairstyles.
Schools around the globe have similar policies. Still, these are subject to challenges as times have changed, as have the social and cultural context. In some societies, students have even taken the school to court to challenge the rule.
A major consideration is to avoid racial discrimination. In schools, it should be reasonable to allow people of different races to adopt hairstyles appropriate in their culture.
Another is to prevent sex discrimination and gender stereotypes. With growing gender awareness, students with different gender orientations should be treated equally.
Until a
recent complaint
lodged by a secondary student with gender dysphoria, there has been no public discussion on a school ban on long hair for boys. It's time we ponder if such a school policy is still appropriate and necessary in an international city like Hong Kong with its diverse cultures.
And if there is social consensus to lift or relax hairstyle restrictions in schools, one should consider if a total or partial lifting should be preferred.
We should also bear in mind that our cultural values are influenced by Confucianism. We shall have to see where this public complaint leads us.
Tom Tsoi, Tuen Mun