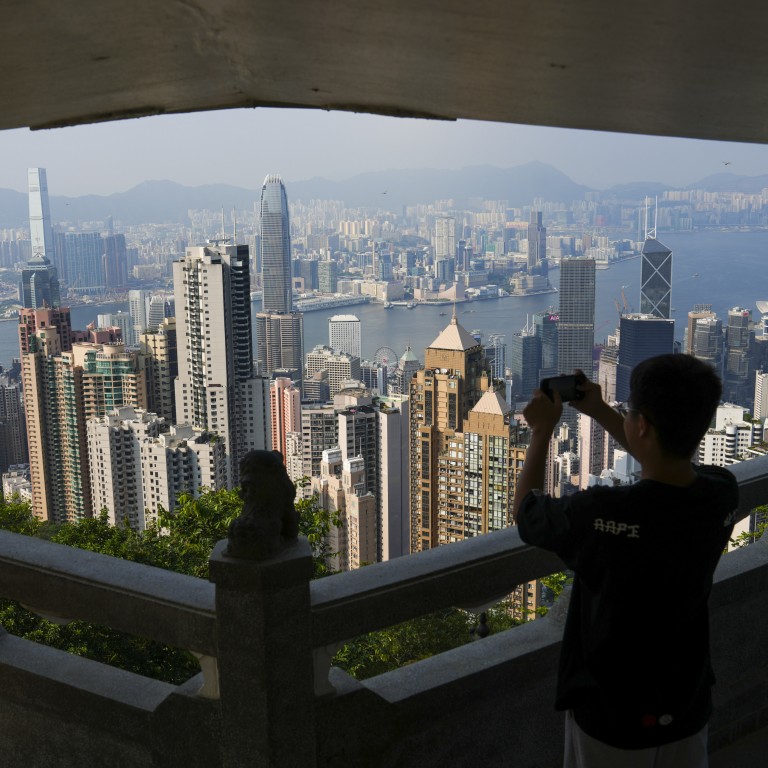 Letters

|
Despite quarantine rules, Hong Kong still delights and surprises visitors
Readers discuss Hong Kong's enduring international appeal, initiatives to protect animal welfare, pollution at Repulse Bay, treatment of ethnic minority groups, revisions to Hong Kong's historical status, and the pope's apology to indigenous Canadians
Feel strongly about these letters, or any other aspects of the news? Share your views by emailing us your Letter to the Editor at
[email protected]
or filling in
this Google form
. Submissions should not exceed 400 words, and must include your full name and address, plus a phone number for verification.
A relative from abroad visited over the summer. Despite a week in
quarantine
, he was enthusiastic about Hong Kong's quality of life: good schools, efficient public transit, safe streets, wonderful cuisine, great golf courses, and English spoken everywhere.
All that's true, I told him. But there's a simpler reason for loving Hong Kong. It's the excitement of the place.
Hong Kong's open-armed hospitality has brought foreigners here from all around the world, creating a cosmopolitan environment that is unequalled in any other small city.
Hong Kong, the unique East-West city, celebrates the magnificent achievements of Chinese culture and history, but also has its splendid philharmonic, Art Basel, with its spotlight on international art, and M+, a global museum of contemporary visual culture.
There's as much intellectual and cultural ferment here as in any city we've lived. And we're right next door to Shenzhen – another of the world's most exciting cities – and the surging economy of the Greater Bay Area.
Moreover, there's something fascinating that's being missed in all the negative buzz about Covid-19. Hong Kong is marrying its expertise in finance and business to the technologies of the future.
A few nations have designed 4.0 strategies for "re-industrialisation", to employ digital and information technologies to transform manufacturing. Hong Kong has its own bold 4.0 strategy.
Sceptics raise doubts. But recent history suggests betting against Hong Kong is a mug's game. It's a practical vision, made possible by Hong Kong's four world-class universities and its abundant human capital of scientific, technical and business talent.
I took our visitor to the Cyberport and the Science Park to hear about advances in precision manufacturing, artificial intelligence, robotics, and data analytics. He heard about the latest unicorns, the US$1 billion-plus start-up companies that have grown up in Hong Kong's ecosystem for technology companies.
We told our visitor that we're staying in Hong Kong to build our future here. "Yes, you should," he said. "This is an amazingly exciting city. Even if I have to quarantine again, I'm coming back."
Amr El Henawy, Consul General of Egypt in Hong Kong
Stamping out animal cruelty requires effort from us all
I believe the police's Animals Watchers Programme may help to curb these acts of cruelty. Through this programme, animal lovers in the community can pool their efforts in raising public awareness on the prevention of cruelty to animals. It encourages the public to report any instances of cruelty in a timely manner and provide information that could assist investigations.
The programme also runs activities in schools to instil in children a respect for all living things. Interacting with animals such as dogs can certainly help kids to develop a sense of empathy for and appreciation of animals.
Education is key. Visits to animal shelters could be organised to raise public awareness about the plight of stray cats and dogs. Schools could allow kids to bring their pets to campus; teaching them to care for their pets can foster a sense of commitment and responsibility.
Parents also play a significant role. They should establish themselves as role models by treating animals or pets with respect.
Meanwhile, animal trainers or celebrities can use their influence and popularity to promote animal welfare through their social media platforms.
Lastly, successful prosecution can effectively deter animal abuse. As such, Hongkongers who witness any suspected cases of animal cruelty should report them to the police, SPCA or other relevant departments without delay.
Only with a collective effort can animal lives and well-being be safeguarded.
Jason Tang, Tin Shui Wai
Discarded Covid-19 masks blight our beaches
It is therefore ironic that the body responsible for Covid-19 decisions is mostly concerned not with making vaccination for the elderly mandatory, but on quarantining returning residents and new arrivals in Hong Kong even though they have been fully vaccinated and tested.
Jim Francis, Wan Chai
Racial discrimination can have no place in Hong Kong
It was with disgust and anger that I read the report in a Chinese media outlet about a non-ethnic Chinese – Pakistani as reported – bus driver being repeatedly harassed by a local passenger while driving a Kowloon Motor Bus (KMB). The driver, being new to his job, was under the supervision of a senior colleague.
It is good that KMB employs non-ethnic Chinese drivers who speak Cantonese, which this driver does. It provides an extra opening in the job market where non-ethnic Chinese can find a stepping stone. Let us hope more big enterprises will hire staff from ethnic minorty groups as part of their corporate social responsibility.
James A. Elm, Wan Chai
Debate Hong Kong's future, not its history
Instead of indulging in such semantics, the government would surely be better expending its efforts in more important matters, such as vigorously dealing with Hong Kong's acute housing problems and opening up to the rest of the world to keep its international financial and commercial status.
Eric Edwin Taylor, Sai Kung
Pope's apology will hardly ease indigenous suffering
The widely-circulated image of Pope Francis kissing the hand of an indigenous residential-school survivor in Canada, assuming it was genuinely heartfelt, was both moving and significant.
Though I'm neither a fan of Catholicism nor the pope, the image brought to mind the passage from the Bible in which Jesus washes his disciples' feet. The act clearly shows that he took corporeal form to serve, and that he joined humankind in our miseries, joys and everything in between.
Regardless, many indigenous people are likely to feel that the pope's kiss will not suffice.
Human beings can be consciously or subconsciously (mis)treated as though they are disposable and, by extension, as though their suffering or deaths are somehow less worthy of concern, even by otherwise relatively civilised countries and their religious institutions.
Along with the inhumane treatment indigenous children suffered at Canada's religious residential schools, there is the immense inhumanity with which many were deemed unworthy even to be buried in properly marked graves by Christ's supposed messengers, let alone their remains returned to their families.
Frank Sterle Jnr, British Columbia, Canada