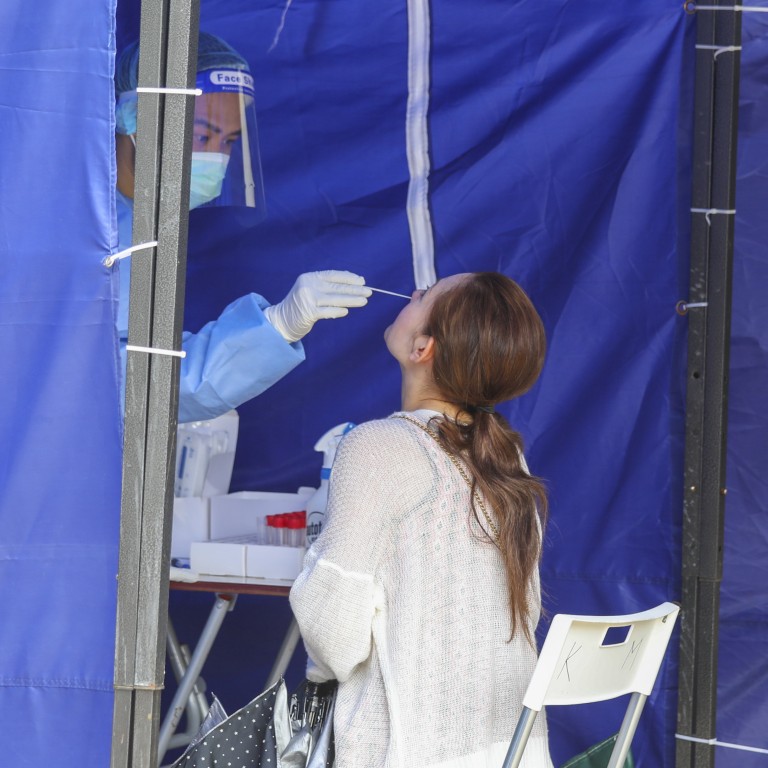 Letters

|
Scientific basis of Covid-19 testing hurdle for public hospital visitors unclear
Readers discuss the tightening of testing rules for public hospitals, the suggestion that vetting at the airport should be more stringent, and the high cost of flights into and out of Hong Kong
Feel strongly about these letters, or any other aspects of the news? Share your views by emailing us your Letter to the Editor at
[email protected]
or filling in
this Google form
. Submissions should not exceed 400 words, and must include your full name and address, plus a phone number for verification.
Covid-19 has been an additional trauma for many families like mine. My daughter has since March 2020 been treated in different hospitals wards. To visit her, I underwent Covid-19 testing every 72 hours until I got vaccinated in June 2021.
When the fifth wave was at its peak earlier this year, there was a complete shutdown for two months for family members to visit their loved ones.
Recently there's been yet another change in the rules. Starting from August 1, the Hospital Authority requires visitors to undergo PCR testing. But the
guideline
for those who recently recovered from Covid-19 is not clear.
I contracted the virus at the end of June and was told by hospital staff that I would not need to go for Covid-19 testing for 90 days after recovery. But with the new policy, I am asked to undergo PCR testing even though I have yet to complete the 90 days.
I am confused about how the rule that recovered family members would be allowed to visit without testing for 90 days was scientifically correct in June but not in August.
I completely understand that the Hospital Authority wants to protect hospitalised patients. However, what does science say about how soon a recovered person could get reinfected?
I hope health officials could, when amending a policy, consider the mental health and trauma of patients' families.
Zohaib Malik Mohammad, Yuen Long
No loopholes to close at Hong Kong airport
In the
letter
,"Hong Kong must tighten Covid-19 vetting before cutting hotel quarantine" (July 31), your correspondent asks how it is possible that even with the requirement that a PCR test be taken 48 hours before departing for Hong Kong, over 100 people per day are still testing positive during quarantine.
The answer to that is common knowledge and has nothing to do with any imagined loophole. It is simply that the median incubation period of Omicron is three days.
There are people who are not infected when they take the test, but become infected in the two days between the time of the test and the flight, for example at the airport. And there are people who are infected at the time of the test, but as they were still incubating the virus tested negative, and only test positive three days later, after they arrive in Hong Kong.
There are no loopholes to close; Hong Kong already has some of the most stringent travel requirements in the world.
Omicron is endemic in Hong Kong, the proportion of imported cases (about
5 per cent
in the 24 hours up to midnight on August 4) makes no difference at all to the local situation, and quarantine is an unnecessary burden that no longer makes scientific, economic or logical sense.
James Webster, Wan Chai
Lucky to get flight booking at eye-watering rate
In reply to the
letter
, "Difficulty booking flights shows HK's air hub status lost"(July 30) I would like to "share my good fortune" as requested in booking a UK flight for early September with Cathay Pacific. The economy fare for the two-week visit was HK$48,650, not to mention the cost of the quarantine hotel room. Well done, Hong Kong!
Marcus H. Langston, Lamma Island