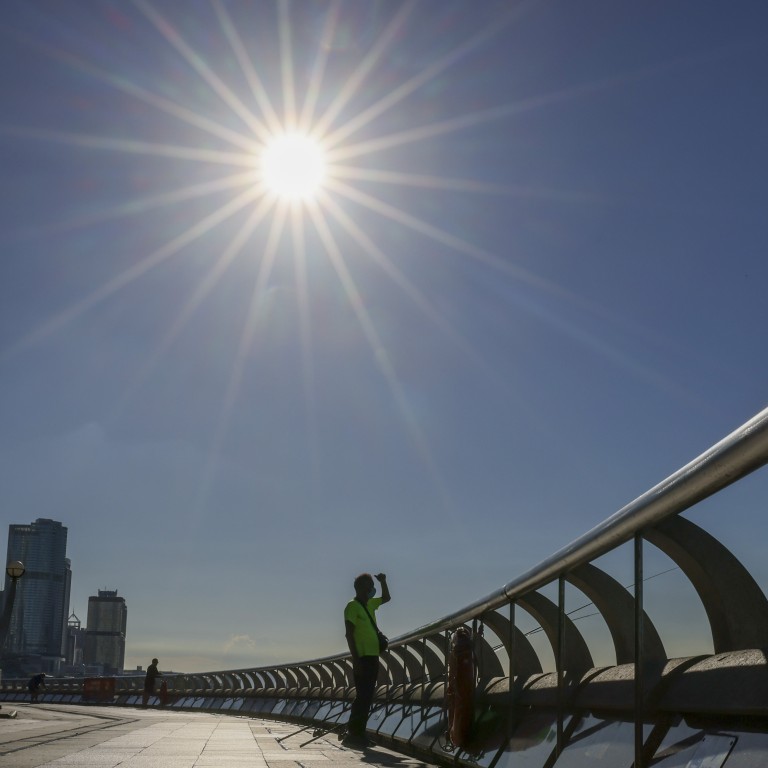 Letters

|
To be a city for walking, Hong Kong can study Colombia and Singapore
Readers discuss how to improve the walking environment in Hong Kong, why Hongkongers deserve bigger tax rebates, and a far-reaching anti-smoking bill in Malaysia
Feel strongly about these letters, or any other aspects of the news? Share your views by emailing us your Letter to the Editor at
[email protected]
or filling in
this Google form
. Submissions should not exceed 400 words, and must include your full name and address, plus a phone number for verification.
Walking is perhaps the best exercise in the world. It is believed that we can improve our physical and mental health, burn more calories, refresh and energise our mind just by walking 30 minutes a day.
However, a 2019 survey by the World Green Organisation found that most Hong Kong people were generally not fond of walking. The reasons were varied: walking is time-consuming, bad weather (it is too hot, cold or rainy to walk), and comfort (people prefer being able to sit on public transport).
Hong Kong's
record-breaking high temperatures
, coupled with the humid climate, do make walking under the scorching sun unbearable. To promote walking, we have to begin by improving the walking environment.
Developing underground spaces like in Japan, South Korea and Taiwan is one of the possible solutions. According to a paper by the
Legislative Council Secretariat
in 2020, there were studies on underground space development in Hong Kong over the past few decades. In 2015, there were studies on the feasibility of developing underground spaces in Tsim Sha Tsui West, Causeway Bay, Happy Valley, and Admiralty/Wan Chai; for Tsim Sha Tsui West, there was even a plan to build a five-storey facility for diverse community uses under Kowloon Park.
But as the Legco research pointed out, one of the development barriers is the unavailability of 3D mapping and modelling of underground conditions (bedrock and soil conditions, and distribution of underground utilities in the shallow subsurface).
The paper also suggested that "comprehensive consideration of [underground space] creation and connection with the neighbouring developments" is necessary for Hong Kong.
Medellin, Colombia's second largest city, has planted over 350,000 trees and shrubs since 2016, creating 30 shaded green corridors, reducing the city's temperatures by 2 degrees Celsius and improving air quality at the same time.
To promote walkability, city planners should formulate a holistic strategy from a multilevel perspective, for the underground and above.
Dr Winnie Tang, adjunct professor, Faculty of Architecture, University of Hong Kong
In return for zero-Covid, bigger tax rebates please
Although the percentage of tax paid in Hong Kong is low compared with many other economies, the tax is still paid in good faith in return for decent governance, good economic policies, healthcare, decent infrastructure, housing and the general well-being of hardworking residents. By these measures, the government has failed on many counts.
This is mainly due to its antiquated dynamic zero-Covid approach which has hindered economic growth, caused anxiety and mental health issues, isolated Asia's World City and damaged Hong Kong's global reputation.
The HK$10,000 rebate doesn't even start to cover all these misbegotten policies, along with the damage to local businesses.
Robert Watt, Pok Fu Lam
Malaysia is right to take time to refine anti-smoking bill
As a proposed law on public health, it should reflect the three principles of duty, power and restraint.
First, the law should impose a duty on the government to promote people's health and well-being.
Second, the law should give the public health authorities ample power to regulate individuals and businesses to achieve these benefits.
Third, the government should practise restraint and not overreach its authority in the name of public health. The public health authorities, given the power to regulate, should respect – to the extent possible – individual autonomy, liberty and privacy, as well as proprietary rights. They should act only on the basis of clear criteria where necessary to protect the community.
That is why the decision to refer the bill to a parliamentary select committee for further scrutiny is the right call. God willing, this will lead Malaysia to enact a law that will lead, in turn, to a smoke-free generation.
Mohamad Hafiz Bin Hassan, Malacca, Malaysia