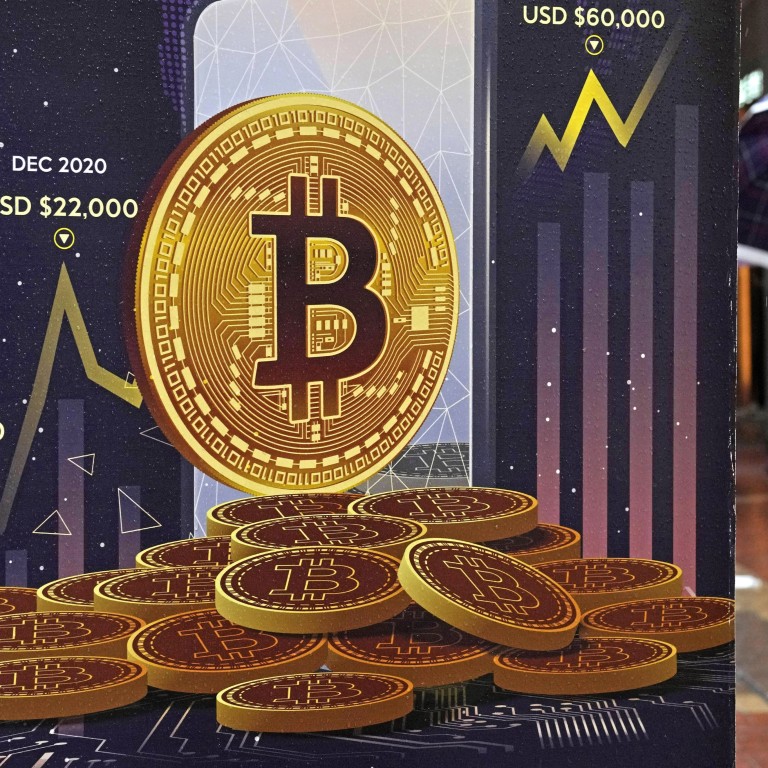 Letters
Hong Kong's regulation of fintech must not stifle innovation
Readers discuss the recently gazetted law that proposes a licensing regime for virtual assets, criticism of the state of press freedom in Hong Kong, and how social entrepreneurship has been used to support low-income communities during the pandemic
Feel strongly about these letters, or any other aspects of the news? Share your views by emailing us your Letter to the Editor at
[email protected]
or filling in
this Google form
. Submissions should not exceed 400 words, and must include your full name and address, plus a phone number for verification.
As an international financial centre, Hong Kong has a world-class financial sector, but it has only a nascent fintech sector.
As one of the notable outcomes of fintech, virtual assets, including cryptocurrencies like bitcoin, have been gaining ground recently. The government recently gazetted the Anti-Money Laundering and Counter-Terrorist Financing (Amendment) Bill 2022, proposing to
introduce a licensing regime
for virtual asset service providers.
The bill stipulates that all virtual asset service providers should be licensed, and they can only offer services to professional investors. Yet, to qualify as a professional investor, an individual must have a portfolio of not less than HK$8 million.
However, regulation and innovation are not mutually exclusive. Other jurisdictions like the United Kingdom, the United States and Switzerland also face money laundering and security issues, but instead of imposing stringent requirements that stifle innovation, they set more favourable and convenient rules for conducting a virtual asset business.
Moreover, retail investors in Hong Kong are likely to continue to trade using overseas exchanges even after the introduction of the new regulations. Therefore, the proposed virtual asset service provider regulatory regime in Hong Kong is unnecessarily rigorous. The government should not regulate at the expense of innovation.
However, the Hong Kong government must play a proactive role in the promotion of other innovative technology such as artificial intelligence, blockchain, cloud computing and cybersecurity. The role of the government, in addition to safeguarding the financial system, is to facilitate collaboration with industry. It must always be remembered that the continuing success of Hong Kong lies very much on its free market foundations.
It is hoped that Hong Kong can be strong not only in "fin", but also in "tech" in the future, and it can carve out a major role in a fintech-enabled future.
Lau Kit-hung, partner, and Dragon Lo Koon-kit, intern, at Robinsons Lawyers
Fears about press freedom in Hong Kong are unfounded
Although many people protested against the amendment to the extradition bill on June 16, 2019, the 2 million figure was only an estimate by the organisers of the protest rally. Yet the figure was repeated ad naseum by the media, which is always spinning facts against China.
Your correspondent claims the Hong Kong government took action against journalists to stop their reporting of the protests, but protesters and sometimes journalists only got in trouble if they obstructed police officers who were trying to clear roads. Sometimes, it was not clear who was a journalist.
Peter Guardino, New York, US
How social entrepreneurship can offer vital support
Most people understand that grass-roots residents of a society have been the hardest hit by the Covid-19 pandemic. Thus it is vital that programmes such as the Social Innovation and Entrepreneurship Development Fund are set up to support this group of residents.
As a member of the task force for this fund, I am proud to say the fund has been designed to be a catalyst for social innovation in Hong Kong by connecting the community with different sectors, including businesses, non-governmental organisations, academics and philanthropic groups, to create social impact through innovative solutions that address poverty and social exclusion.
Soon after the pandemic started, the fund supported a scheme to help the elderly check U-shaped pipes at their homes in March 2020. The scheme served 500 elderly families and played a role in curbing the spread of the virus in multistorey buildings in Hong Kong.
Lockdowns and home isolation were not uncommon under the pandemic. To help break the isolation, the fund supported a campaign to promote reading among children in underprivileged families with the "Rolling Books" scheme. Through mobile pop-up libraries and events, it brought interactive and engaging reading activities to schools and communities.
The fund has also supported "COPA-Kids", a pool of home-based training games enabling children with special educational needs to learn at home. Card games, demonstration videos, songs, online resources and consultative sessions were devised to help improve the cognitive and behavioural faculties of preschool children with special educational needs, aged three to six.
When food supply was affected in the early days of the pandemic, the fund donated HK$5 million to FOOD-CO, the first IT platform for food support services.
The SIE fund has taken innovative and unique approaches to facilitating cross-sectoral collaboration and leveraging the social capital of intermediaries.
There will always be unmet social needs. To meet those needs, Hong Kong should encourage the emergence of new forms of social entrepreneurial activities, facilitated through platforms such as the SIE fund.
Kevin Lau Chung Hang, member of the Social Innovation and Entrepreneurship Development Fund task force