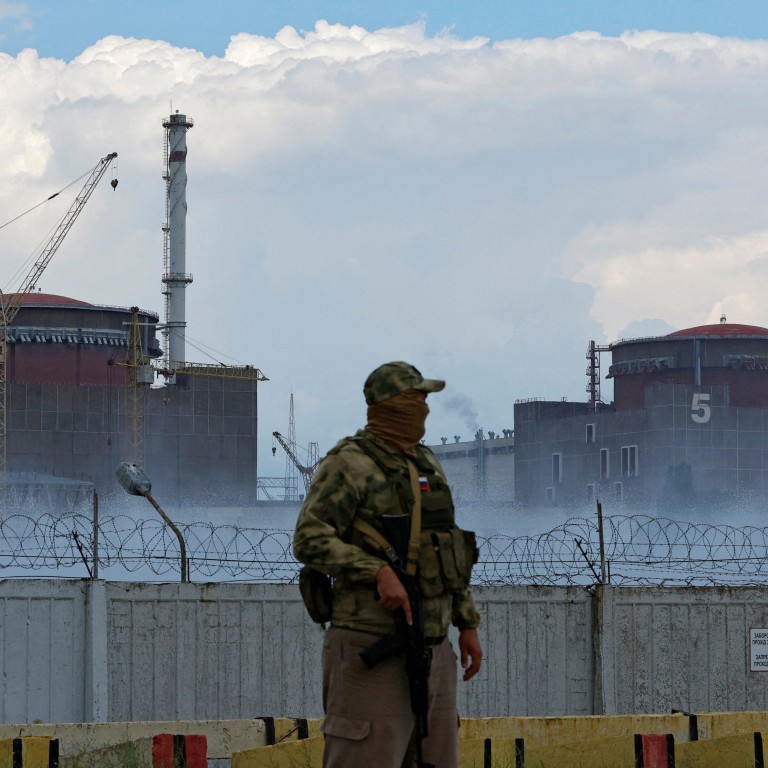 Letters

|
Attacks on nuclear complex during Ukraine war are inexcusable
Readers discuss the possibility of damage to Europe's largest atomic power complex, and the statements on China by the leading candidates to become the UK's next prime minister
Feel strongly about these letters, or any other aspects of the news? Share your views by emailing us your Letter to the Editor at
[email protected]
or filling in
this Google form
. Submissions should not exceed 400 words, and must include your full name and address, plus a phone number for verification.
A nuclear holocaust could envelope Europe as the conflict in Ukraine intensifies in scope and depth, raising alarm that the largest nuclear reactor complex in Ukraine, also the largest on the continent,
could be struck
. Both sides have accused the other of shelling the complex.
If this huge atomic installation is damaged, deadly radiation could spread across Europe and many parts of the northern hemisphere. The consequences are too ghastly to contemplate.
Any party attacking a civilian nuclear plant would be guilty of a crime against humanity. According to one study, the Chernobyl nuclear disaster in 1986 affected 40 per cent of Europe and saw radioactive contamination in Asia and Africa.
The Zaporizhzhia plant is a huge nuclear complex of six atomic reactors, which, if breached or severely damaged, could trigger an escape of radioactive material. This plume of atomic particles could contaminate vast areas of land and water.
Firing shells or military ordinance in the area of a nuclear power plant violates the fundamental principle that the physical integrity of nuclear facilities must be maintained and kept safe at all times.
Nations in combat must realise that nuclear power plants are categorised as "installations containing dangerous forces" under international law and should never be attacked. Amid brutal scenes of devastation, let sanity prevail.
Farouk Araie, Johannesburg, South Africa
UK's prime ministerial prospects lack substance
Finn Neilsen makes valid points in regard to how the two choices to become the next leader of the UK's Conservative Party, and by default prime minister, are using the China card to boost their chances of success ("The rich irony of British talk of the China threat",
August 4
).
Former finance minister Rishi Sunak in particular has shown an ignorance of fact in claiming politicians in Britain and across the West have "rolled out the red carpet and turned a blind eye to China's nefarious activity and ambitions", and that the Chinese government is torturing and indoctrinating those in Xinjiang and Hong Kong, but did not provide any evidence to support his claims.
As for Liz Truss, the sitting foreign secretary, she felt global matters to be less important than her desire for the top job. Soon after US House Speaker Nancy Pelosi paraded around Taipei, heightening global tensions, Truss was to be found in Ludlow, Shropshire criticised China for its "inflammatory language".
Neither candidate offers anything of substance to international relations nor to the United Kingdom's domestic agenda.
Mark Peaker, The Peak