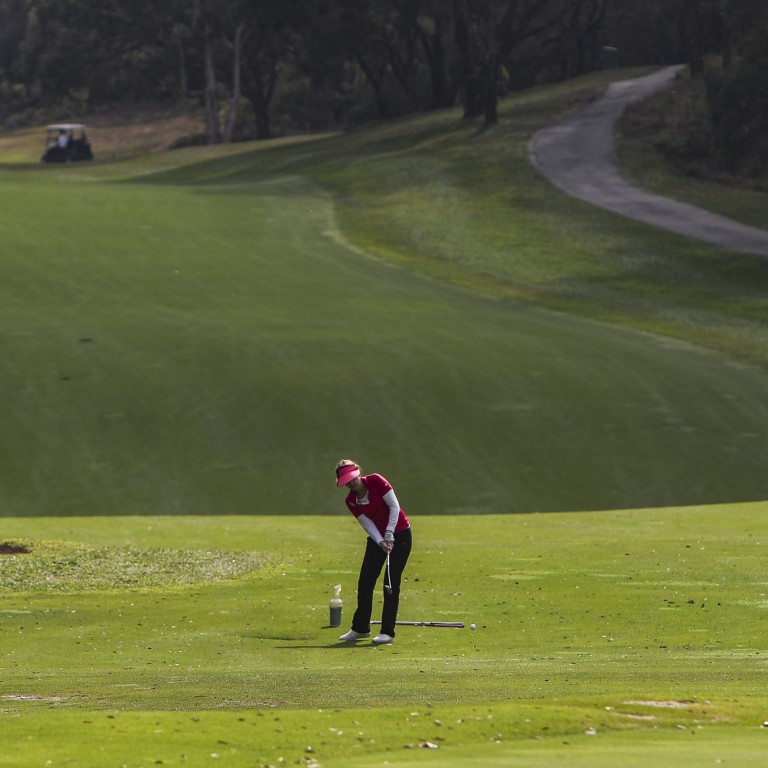 Letters
Elitist defences of Hong Kong golf course should not scupper housing plan
Readers discuss objections to the government's plan to build public housing on a golf course in Fanling, and practical ways to cope with extreme heat while being environmentally friendly
Feel strongly about these letters, or any other aspects of the news? Share your views by emailing us your Letter to the Editor at
[email protected]
or filling in
this Google form
. Submissions should not exceed 400 words, and must include your full name and address, plus a phone number for verification.
I refer to the article, "Plan to build public housing on Fanling golf course not cost effective and full of double standards, top Hong Kong government adviser says" (
August 8
).
I was surprised to read the article as I thought Regina Ip Lau Suk-yee, the
current convenor
of the Executive Council, was one to look out for the welfare of the underprivileged. But as a member of the Hong Kong Golf Club, perhaps she is more concerned about the welfare of the rich.
Ip's rationale for keeping the golf course intact does not stand up to scrutiny.
She held up the government's pledge to support the sports sector as a reason. Well said. But she apparently has forgotten that the golf course is largely a members-only privilege enjoyed by the few rather than the many.
Secondly, she mentioned the preservation of cultural heritage. Could the footprints left by the rich after hitting the ball and walking to the next hole be considered cultural heritage?
Lastly, she noted that Hong Kong has fewer golf courses than its competitor Singapore. May I ask then: how many Singaporeans are now waiting for public housing while living in cage homes, subdivided flats or sleeping rough?
That "small" piece of land is immediately ready for redevelopment and could help relieve our acute housing shortage, unlike the
Lantau Tomorrow
and the Northern Metropolis projects, which would take years to complete.
Birds of a feather flock together; the "elitist" is always on the side of the elite. We are not talking about cost-effectiveness but decent living conditions now. Hopefully, the government will stick to its guns as we don't want to see another riot on the streets while Ip "serves" Hong Kong.
Ringo Yee, Tuen Mun
Balance beating the heat with fighting climate change
Hong Kong suffered
a heatwave
in July, when the number of "hot" nights recorded – when temperatures reached 28 degrees Celsius or above – rose to 25, the most since records began. Daytime temperatures were generally over 30 degrees, with some regions such as Sheung Shui even
touching 38 degrees
.
Some experts believe the more extreme weather is here to stay and we may even see temperatures of 40 degrees soon.
Hong Kong is not alone in this; others around the world are
also suffering
the disasters caused by extreme heat, such as
wildfires
in France and Portugal. Many are proactively adopting various measures to cope with this trend.
The former director of Hong Kong Observatory, Lam Chiu-ying, has shared some tips on how to keep cool in this weather using just fans. He appealed to the public to minimise the use of air conditioners to reduce carbon dioxide, a key driver of global warming.
His efforts are good for the environment but Hongkongers may not be convinced. Commercial buildings and shopping malls around the city have their air conditioners on day and night producing an incredible amount of carbon dioxide. How can residents endure the high temperatures using just fans?
We cannot escape the use of air conditioners nowadays.
Instead of turning off air conditioners, we should consider how we could use electrical appliances more efficiently. For example, using the air-conditioner and fans at the same time can enhance ventilation. We could wear short-sleeved T-shirts in offices instead of long-sleeved shirts and suits.
We should strike the balance between the practicalities of daily life and being eco-friendly, not just emphasise one aspect.
Jack Chung, Sham Shui Po