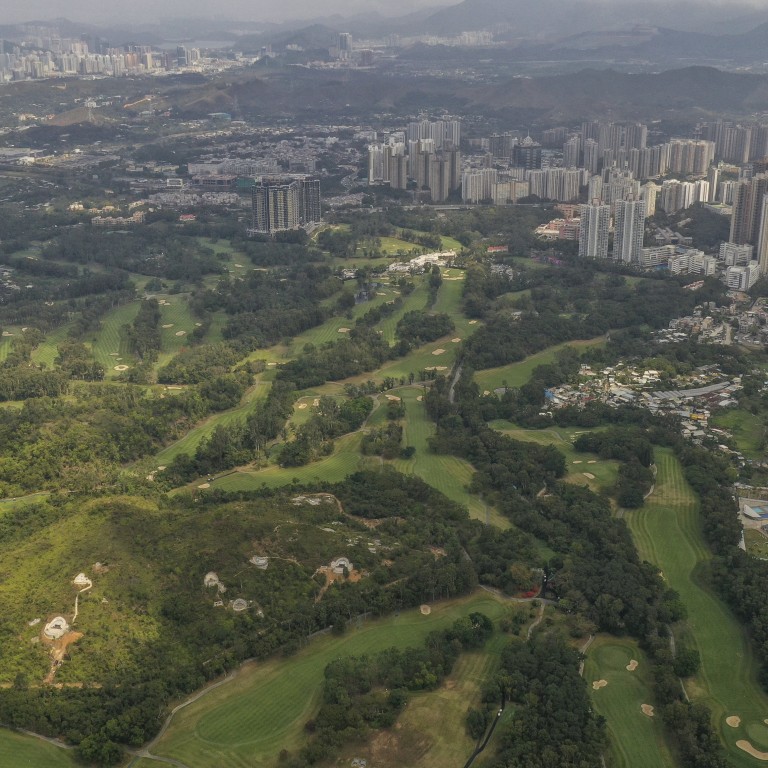 Letters
Scrapping plans to build on Fanling golf course would show the government is looking long-term
Readers discuss the cultural and ecological importance of Fanling golf course, and why building on the site would neither solve the housing crisis nor serve the city's business interests
Feel strongly about these letters, or any other aspects of the news? Share your views by emailing us your Letter to the Editor at
[email protected]
or filling in
this Google form
. Submissions should not exceed 400 words, and must include your full name and address, plus a phone number for verification.
I refer to your
article
on the sensible call by Executive Council convenor Regina Ip Lau Suk-yee to scrap plans to build public housing on the Hong Kong Golf Course in Fanling ("Plan to build flats on golf course 'not cost effective'" (August 8).
Every major town-planning decision has great significance for Hong Kong's future. When making them, a responsible government should follow sound principles in balancing the four basic needs of a community: economics, environment, transport and housing, and it should not allow any one need to overwhelm the others.
It should neither favour nor penalise one faction of society over another. Its duty is to look after every section of the community, rich or poor.
Social institutions like the Fanling golf club have evolved over time and cater to a certain social need. They should not be dismantled at the whim of certain factions of the community.
The decision whether to develop housing on the golf course should not be made based on convenience or appeasement of some public voices but on careful consideration of both the long-term interests of Hong Kong as an international cosmopolis and the overall impact on the community.
The present proposal to house 33,600 people should also be viewed with consideration of the government's plan to develop the
Northern Metropolis
, which will eventually house 2.5 million people.
Given the importance of this decision, and that any wrong move would set a dangerous precedent for future town-planning decisions, it is vital for the government to ask if the proposal really solves Hong Kong's housing problem, or if is it just a short-term quick fix as a crowd-pleaser.
Winston Chu Ka-Sun, visiting professor, Bartlett School, University College London
Even if you don't like golf, Fanling is part of our heritage
Pearls of wisdom from the lips of Regina Ip Lau Suk-yee, regarding her opposition to the plan to partially destroy the Fanling golf course, should not be hastily dismissed in the rush to build public housing.
We should not readily allow 111 years of Hong Kong history to be trampled underfoot. Neither should the green belts of our country parks be blighted by bulldozers. They are there to prevent urban sprawl, not to become part of it.
I don't know one end of a golf stick from the other, but I do recognise the importance of cultural heritage and ecological value.
Fanling's Old Course and our country parks should remain untouched, both to attract international visitors and for future generations of Hongkongers to enjoy.
Irreversible destruction is in the works and needs to be halted in the name of public interest, otherwise old and rare trees will sadly end up in a landfill and another little bit of Hong Kong's past will turn to dust.
Joan Miyaoka, Sha Tin