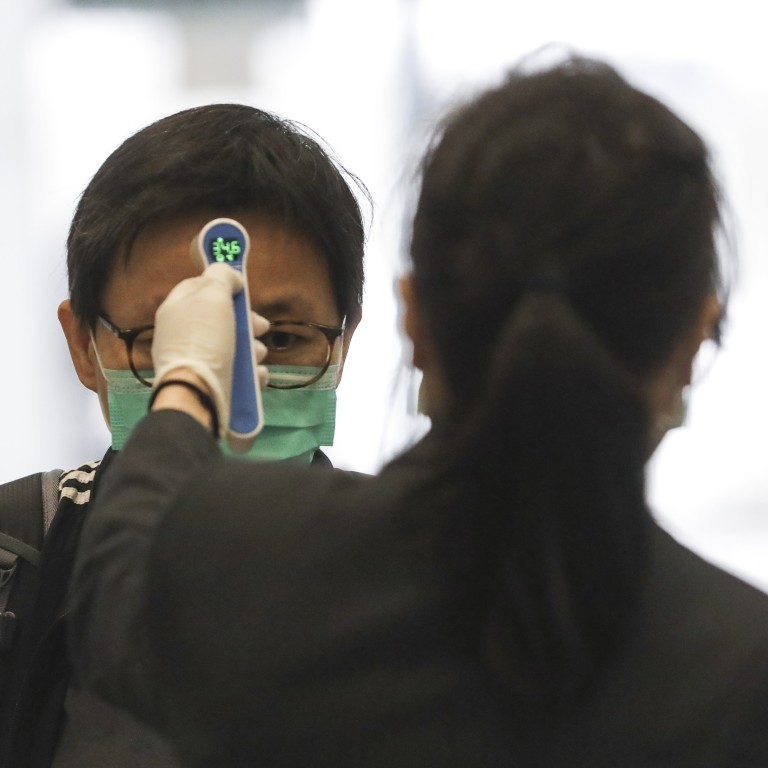 Letters

|
Security guards who helped in Hong Kong's pandemic fight have been forgotten
Readers discuss the workers left out of the government's pandemic fund aimed at helping frontline workers, and Taipei's calmness in the face of Beijing's military exercises
Feel strongly about these letters, or any other aspects of the news? Share your views by emailing us your Letter to the Editor at
[email protected]
or filling in
this Google form
. Submissions should not exceed 400 words, and must include your full name and address, plus a phone number for verification.
When the government announced a financial aid package for Hong Kong's
property management sector
at the start of the pandemic in February 2020, security guards working in residential and commercial buildings were included. But those working in private residences and buildings without management services were left out.
In February 2022, the government announced another round of financial aid. This time, security guards working in residential buildings without management services were made eligible, but not security guards working in a private residence.
Security guards rendering their services to private residences have been more affected by the pandemic than their counterparts who work in buildings with management services.
Buildings with management services have more employees on roster, so staff get a longer break. Many workers also manage to share a taxi ride going to and from work.
But security guards working in private residences are a "one-man army". They are the security guard and the management staff all in one, and have to do everything by themselves. They don't even get a one-hour meal break.
As these private residences without management services tend to be located further away from the city centre, the commute is longer. And when these security workers have to take a taxi to reach their workplace on time, owing to pandemic-related changes in the roster, they have to pay for it all by themselves.
Yet despite these hardships, they are left out of the aid package.
Rakesh Gurung, Shek Tong Tsui
Taiwan won't lose its cool over mainland military drills
Taiwan has for decades been under constant pressure from Beijing. Yet
attempts
to intimidate Taiwan will only harden public sentiment on the island against Beijing.
Efforts to change the political inclination of the island's populace with greater soft power incursions and interference in Taipei's social and political affairs will also then be futile.
Taipei's
response so far
to the escalation in regional tensions since US House Speaker Nancy Pelosi's visit has been wise: it has continued to defend its rights and democracy while still adhering to the long-held status quo.
By remaining calm and patient, Taipei has avoided taking the bait and responding aggressively to Beijing's military drills in the Taiwan Strait. Any miscalculation by Taipei in its response would likely be seized upon by the mainland as a pretext for military countermoves. A too-forceful defence or, worse still, a first strike by Taipei would surely invite a full-blown military intervention or blockade.
Taiwan is playing a waiting game while strengthening its
"porcupine" strategy
– aimed at making the costs of an invasion prohibitive – and a defence approach known as
"overall defence concept"
, which focuses on its asymmetric capabilities and makes the most of the island's precision advantage and capacity for the element of surprise.
Faced with the reality of the sheer scale of the People's Liberation Army (PLA), such a defence strategy will help Taipei to deter and avoid conflict, and if that fails, to deny a PLA intervention.
Collins Chong Yew Keat, University of Malaya