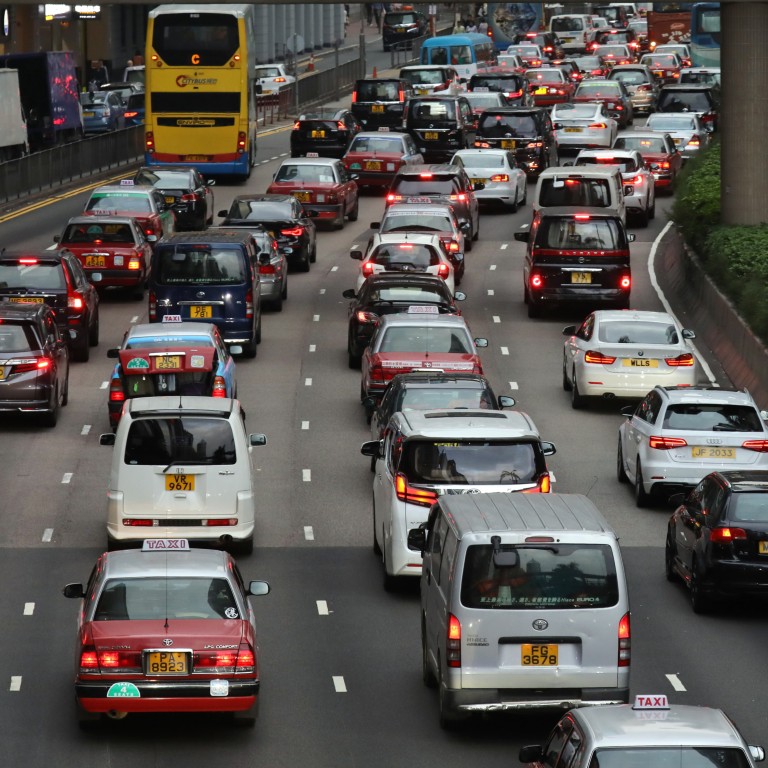 Letters
Hong Kong is relying on old technology to monitor carbon emissions
Readers call on the government to adopt new ways of measuring emissions to improve policies on climate change, and reflect on the need for religious tolerance in the wake of an attack on author Salman Rushdie
Feel strongly about these letters, or any other aspects of the news? Share your views by emailing us your Letter to the Editor at
[email protected]
or filling in
this Google form
. Submissions should not exceed 400 words, and must include your full name and address, plus a phone number for verification.
Accurate and real-time monitoring of greenhouse gas emissions is essential for battling climate change. The current practice of relying on proxy indicators such as energy consumption, however, does not provide adequate statistical information.
If Hong Kong wishes to make good on its aspiration to become a
regional carbon trading hub
, it should adopt state-of-the-art technologies for emissions monitoring.
The government compiles its emission inventory for the city based on energy use and transport activities, in line with the 2006 guidelines issued by the Intergovernmental Panel on Climate Change (IPCC). Yet as it takes time to validate and process the data, the results of the emissions monitoring are usually published with a time lag of two to three years, making it difficult to formulate fully-informed climate policies.
Since the publication of the 2006 guidelines, new technologies have been developed to monitor emissions by directly measuring atmospheric greenhouse gas concentrations. A research team in Indianapolis, US, for example, has been measuring atmospheric carbon dioxide using a network of towers and aircraft to assess the effectiveness of mitigation strategies.
In an update to the 2006 guidelines published in 2019, the IPCC invites inventory compilers to explore the potential of atmospheric measurements.
In response to our enquiries, the government has said that, due to the technical complexity of the method and uncertainties about it, the use of atmospheric measurements has yet to be widely adopted in Hong Kong.
Meanwhile, it has strengthened its efforts to combat air pollution control, by increasing the number of monitoring sites for air pollutants and releasing the air quality data obtained.
Using advanced algorithms, a Baptist University research team has
found
a way to identify the best locations to place pollutant monitoring stations. A similar approach could be used to place emissions sensors and assess atmospheric concentrations of greenhouse gas more accurately and effectively.
The Hong Kong Exchanges and Clearing and the Securities and Futures Commission have both been working with their mainland counterparts to develop an international carbon market that bridges China and the world.
Hong Kong's world-renowned green certification services and familiarity with both mainland and international standards make it an ideal place to develop such a market. Yet, for a carbon market to operate effectively, accurate and timely greenhouse gas emissions monitoring is essential.
Therefore, we urge the Hong Kong government to invest more on the research and adoption of the relevant technologies.
Chenhong Zhou, PhD student in computer science, Dr Simon Wang, lecturer in English, Baptist University
More religious tolerance needed – on all sides
For the past few days, most news outlets have featured coverage of the
stabbing
of the author Salman Rushdie. Rushdie is alleged to have blasphemed the name of the Prophet Mohammed in his famous 1988 book
The Satanic Verses
.
A
fatwa
, or religious decree, calling for his assassination was issued by the Ayatollah Ruhollah Khomeini, Iran's former leader, soon after the book was released. The threat, reportedly supported by a US$3 million bounty, was so real that Rushdie went into hiding for years.
Every evening, between reports of this incident on TVB Pearl news, there is a commercial break promoting the programme Celebrity MasterChef Australia, which features the British chef Gordon Ramsay. In the promotion, he is featured shouting just two words: "Jesus Christ". How ironic that this blatant blasphemy of the name of God's son can be spoken openly with no danger of any possible repercussions.
Despite having experienced gross violations throughout the long history of Christianity, most Christians today believe that judgment and vengeance lie in God's hands, not humanity's. Christians are also taught to expect and endure suffering for their faith.
Having to hear Ramsay blaspheming each night while watching TVB news can hardly be described as suffering, but the promotion is shown perhaps 10 or 20 times a day and probably scheduled for many weeks during the airing of the series. While Ramsay's swearing has become a trademark of his style, there is surely no need to repeatedly inflict such an unnecessary insult on all viewers.
Perhaps TVB could select another clip for the promo which focuses on his excellent cooking skills rather than his more objectionable swearing.
Tony Read, Aberdeen