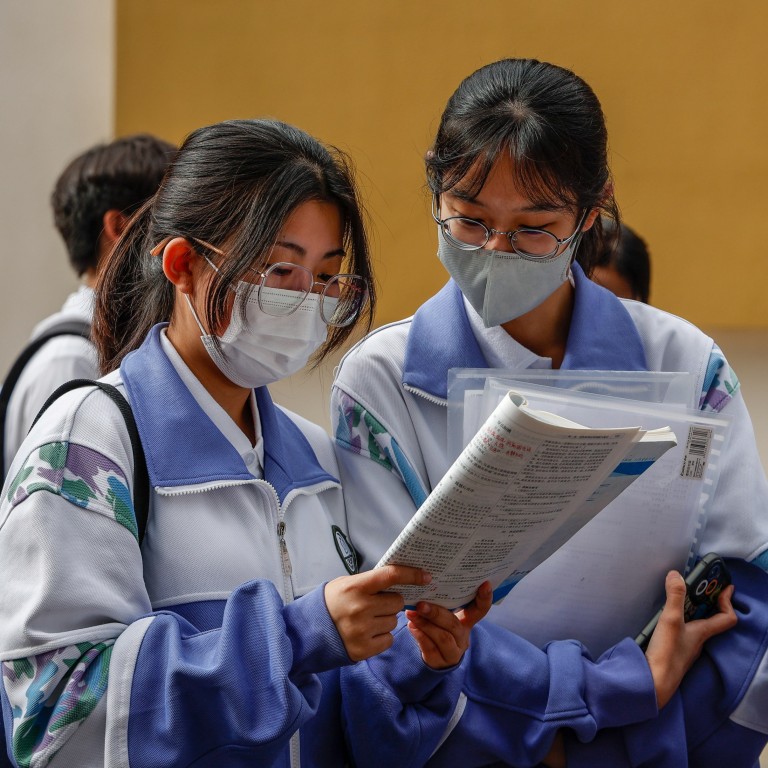 Letters
Foreign language studies no longer a hot major in China at a time cross-cultural communication is critical
China's zero-Covid policy has dealt blows to foreign trade, cross-border travel and the prospects of foreign language graduates
However, domestic demand for multilingual talent is expected to increase as Chinese companies eye overseas markets
Feel strongly about this letter, or any other aspects of the news? Share your views by emailing us your Letter to the Editor at
[email protected]
or filling in
this Google form
. Submissions should not exceed 400 words, and must include your full name and address, plus a phone number for verification.
With a new semester kicking off, colleges and majors are again a major talking point on Chinese social media. Guangzhou-based Guangdong University of Foreign Studies (GDUFS), a top-tier university in China for foreign language studies, was trending on Weibo due to a plunge in its admission threshold for 2022.
Thresholds vary every year, depending predominantly upon the number of applicants. This year, candidates with entrance exam scores that are 27 points lower than the cut-off last year can also enrol at GDUFS, thanks to less intense competition. This is an obvious windfall for some students, given the university's exceptional reputation in academia and among employers.
After China joined the World Trade Organization in 2001, foreign language studies became a plum major sought by many students. The admission threshold was much higher a decade ago. Nevertheless, the trend now seems to be in reverse.
The reasons why a once-popular major is falling out of favour are mixed. Apart from the fact that students with an average level of foreign language skills are more replaceable than decades ago due to significantly improved translation tools and citizens' English ability, the Covid-19 pandemic has undoubtedly contributed to the waning of enthusiasm for foreign languages.
The zero-Covid policy in China has also led to less international trade and cross-border travel, which has dealt a blow to the employment prospects of current graduates with degrees in foreign languages.
Despite the decline in the popularity of the major, however, domestic demand for high-quality multilingual talent is expected to increase in the long run as Chinese companies scramble to capture overseas markets.
According to research by China Europe International Business School (CEIBS), 52.6 per cent of surveyed companies believe that Chinese companies should do more to tap into overseas markets, while 51.5 per cent of them are concerned about the lack of talent needed for overseas business in the future.
Thus the gradual passing of the craze for foreign languages suggests the end of an era, when language professionals fell short of China's demand for modernisation and globalisation. Nevertheless, the market is becoming ever more demanding, craving high-quality cross-lingual and cross-cultural communicators who can bring Chinese products and values to the world and win over foreigners.
Foreign studies universities and their students are expected to make strenuous efforts to fill the void.
Lyu Kaiying, Foshan, Guangdong