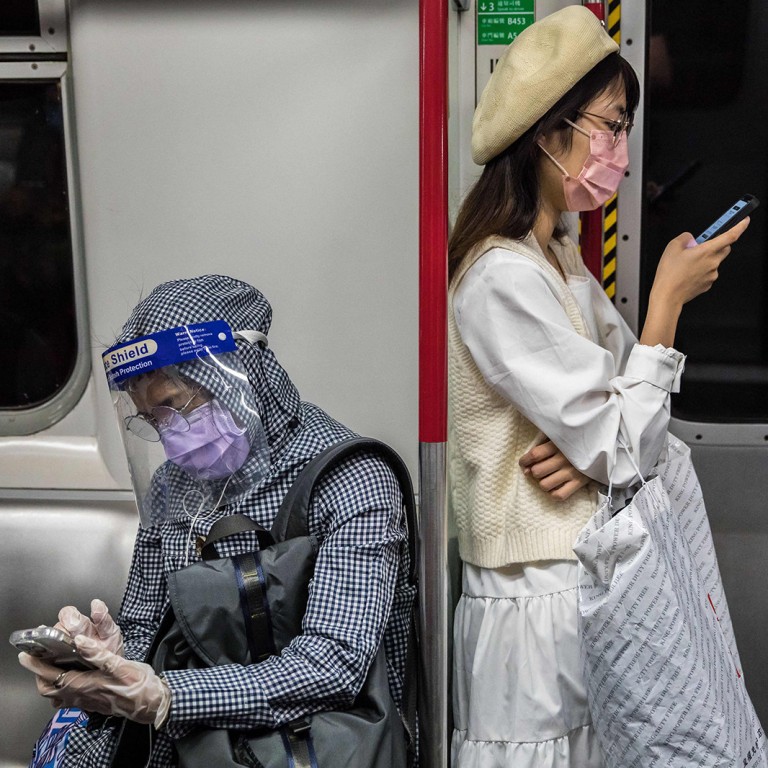 Letters
The benefits of Hong Kong's 'pandemic theatre' mustn't be overlooked
Readers discuss the success of Hong Kong's current pandemic measures and how quarantine can be made healthier, safer and less harmful to the environment
Feel strongly about this letter, or any other aspects of the news? Share your views by emailing us your Letter to the Editor at
[email protected]
or filling in
this Google form
. Submissions should not exceed 400 words, and must include your full name and address, plus a phone number for verification.
Following the tragic plane hijackings on Sept 11, 2001, airports in America and around the world soon stepped up their security arrangements: every passenger and their luggage were now scanned and checked, and vigilant-looking customs agents stood at every corner.
The problem was that while psychologically reassuring security theatre could defend against accidental tubes of toothpaste, no terrorist resolved to go out with a bang was ever going to be deterred by a handheld metal detector. Yet 20 years on, few question airport security measures.
In Covid-19, Hong Kong faces another determined agent of destruction and has come up with a similar solution.
Much like with terrorism, those fighting Covid-19 face the possibility of the cure being worse than the disease itself. Hardline measures like citywide lockdowns and month-long quarantines can only be imposed at great financial, social and political cost, as Hong Kong observed.
Yet the nature of contagion renders half-measures medically ineffective: much as terrorists will find a way past security, as long as the R0 (the average number of people who will contract the disease from one bearer) of the pandemic remains above 1, behavioural countermeasures only serve to drag out its geometric growth.
On the surface, Hong Kong's current policy appears to be the worst of both worlds: by imposing measures limited to mask, vaccine and
quarantine mandates
, it incurs financial, time and mobility costs while permitting growth in cases.
Yet the benefits of "pandemic theatre" should not be overlooked. For one thing, a sense of security is in and of itself part of public health. You may disagree with those who consider Hong Kong a safe haven compared to the rest of the restriction-free world, but their peace of mind is itself a concrete success. And when you eventually do contract Covid-19, at least instructions are fed to you authoritatively here. The government also provides firm guidelines for companies, freeing other institutions from making difficult decisions.
For policymakers, there are concerns beyond public health. The pandemic is by now an institution with its own vested interests, with stakeholders from mask start-ups to bureaucratic structures and legislative mandates. Politically, the need to do something combined with the danger of appearing hypocritical should restrictions be ditched after so much jurisprudence leaves officials little room for manoeuvre.
Ultimately, at a national and international level, a part of China can only deviate from central policy so much without compromising unity and stability.
Shun Kwok, Tsuen Wan
Quarantine can be made healthier and safer
My husband and I recently returned to Hong Kong, having stayed away for over one year because of the onerous requirement of quarantine in Hong Kong. While we were lucky to be able to take advantage of the
3+4 arrangement
, I do have the following comments to make.
Despite being fortunate enough to stay in a five-star hotel, we still had to endure the unhealthy conditions of not being able to open any windows, no cleaning of the room and lack of proper exercise. The exercise one can do is really very limited, compared to normal exercise. This is so unhealthy for the body and mind.
I am also shocked by the iniquitous waste, and the threat to the environment posed by the use of so many disposable food containers.
After returning home, we still need to go for several PCR tests at public centres and wait in long lines (despite having to make appointments) with some people who are probably there because of mandatory testing by the government. So the chance of mingling with people already infected with Covid-19 is high. In addition, we need to do daily rapid antigen tests – even on the day of PCR – again more dreadful waste and harm to the environment.
We were privileged to have been able to stay in a five-star hotel and not for too long, but I can imagine the impact on poorer residents who have to stay in more confined, less pleasant accommodation. Please, wherever possible, safe and sensible, allow people to quarantine at home. Separate test centres for returnees testing negative should also be a consideration for reasons of safety and disease prevention.
Dorothy Wong, Tin Hau