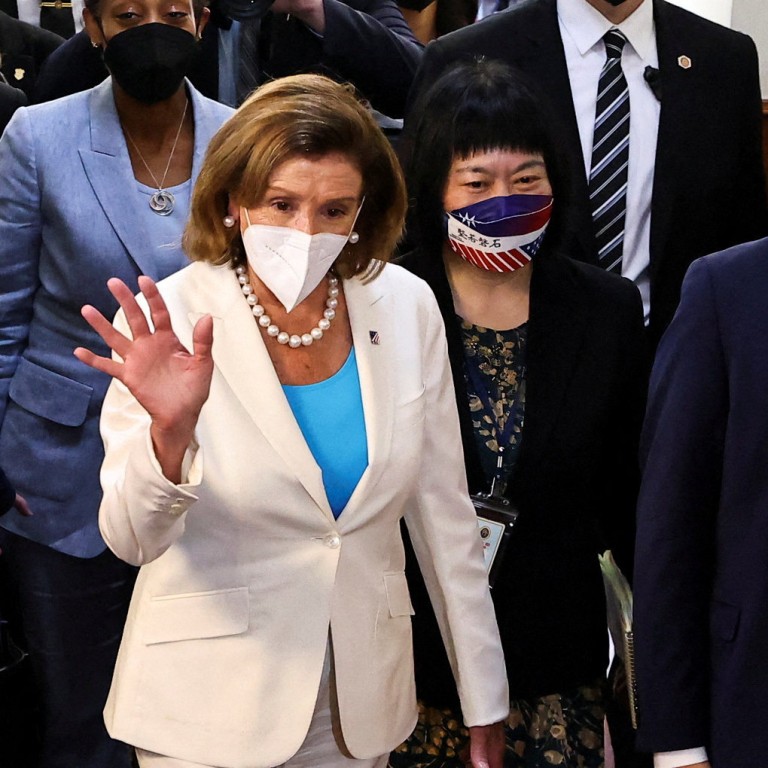 Letters

|
By fuelling cross-strait tensions, the US puts the entire Indo-Pacific at risk
Readers discuss how Nancy Pelosi's trip to Taiwan could affect regional stability, and whether the US is really required to defend the island
Feel strongly about these letters, or any other aspects of the news? Share your views by emailing us your Letter to the Editor at
[email protected]
or filling in
this Google form
. Submissions should not exceed 400 words, and must include your full name and address, plus a phone number for verification.
The trip to Taiwan by US House Speaker Nancy Pelosi has damaged cross-strait relations to an alarming level. There is now a real risk that the heightened tensions in the region could spiral into military conflict, with calamitous consequences.
Some commentators have deduced that the trip was specifically designed for the American audience. With Democrats lagging behind Republicans in the polls, they needed a way to secure votes in November's
midterm elections
. Politicians in America are frequently and blatantly using China as a bogeyman with self-serving purposes.
Obviously, at the age of 82, there is not much time left for Pelosi to engage in contentious manoeuvrings. Hence, her reckless and unnecessary provocation was carried out with political legacy in mind.
She
proclaimed
that the purpose of her visit was to stand with the people of Taiwan and defend democracy. Her stated intentions were unconvincing, simplistic and lacking in substance. Given the present unstable economic environment, Taiwan is more concerned with combating bread and butter issues and business-related challenges. Pelosi's provocative visit has only aggravated the situation because China has imposed
trade curbs
and other restrictions which will hurt Taiwan's economy.
With peace and stability at risk, it would be advisable for the Taiwanese authorities and people to remain calm, exercise restraint and avoid unfavourable reactions in words and deeds for the sake of restoring the status quo.
Some Indo-Pacific countries are heading towards stagflation. There is a possibility that several nations in the region will plunge into an abyss of economic uncertainty and instability if the cross-strait crisis escalates out of control.
America will continue to provoke China in one way or another. That will further undermine the fractious relations between the two. Countries in the Indo-Pacific must not be treated as pawns by superpowers for their geopolitical aspirations.
The Ukraine armed conflict remain unresolved and now with tensions rising in the Taiwan Strait, a nuclear World War III scenario could become a reality. Yet some politicians are either totally oblivious to or dismissive of the catastrophic consequences of such a scenario.
Tony Lim, Singapore
US not bound by rules, only self-interest
I refer to the
article
, "Offer not to put PLA forces on island removed" (August 11).
Many writers, including this writer, claim that the US is "legally required" to provide Taipei with necessary defensive weapons. Readers may not realise that the reference is only to a US law called the Taiwan Relations Act. It is not an international law, unless one believes the US is the law.
There is no entity that would punish Washington for non-compliance. Therefore, the US can simply ignore it, just as it has occasionally thumbed its nose in the past at world bodies such as the International Criminal Court. The US uses the "law" as a self-serving excuse to create instability in Asia-Pacific region.
John Chiu, Chai Wan