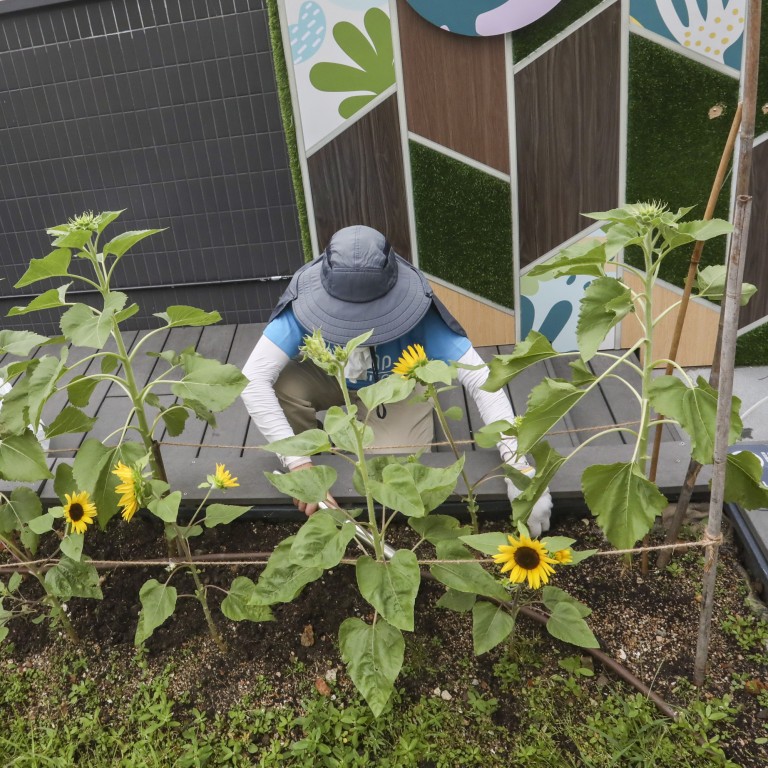 Letters

|
Boosting urban farming will benefit Hong Kong's food security and environment
Readers discuss how to revitalise Hong Kong agriculture, improving drivers' knowledge to enhance road safety and the fate of Lin Heung Tea House
Feel strongly about these letters, or any other aspects of the news? Share your views by emailing us your Letter to the Editor at
[email protected]
or filling in
this Google form
. Submissions should not exceed 400 words, and must include your full name and address, plus a phone number for verification.
Concerns about Hong Kong's food security and the emergence of a farm-to-table movement in other economies has reinvigorated interest in local farming. Thus, the news that a rare heirloom rice variety, Fa Yiu Tsai, is once again being grown locally after an absence of more than half a century is to be welcomed.
Hong Kong imports more than 90 per cent of its food, much of it from the mainland. When
imported food
is more than enough for Hong Kong people, must we maintain local agriculture? The answer is yes, for two main reasons.
First, the price of food is closely linked to fuel prices, the abundance of food supply and ease of transport, all of which are affected by climate change. There is an urgent need to increase Hong Kong's level of food self-sufficiency.
Second, preserving local agriculture promotes ecological sustainability. Farms and animal life are closely related to each other.
The first step is to revise the city's agricultural schemes. The Agriculture, Fisheries and Conservation Department runs programmes that support farmers, including the Agricultural Land Rehabilitation Scheme and the Sustainable Agricultural Development Fund. These have few successful applicants, though, and should be revised.
Further, the government should collaborate with farmland owners to reach consensus on how to preserve the land. As farmers can only afford to pay small amounts of rent, some landlords prefer to let their land lie fallow rather than lease it. The government must find ways to persuade landlords to allow local farmers to work the land, such as by providing subsidies or buying it from landlords.
While maximising the use of limited land to produce more fresh food, urban farming can also cut the city's carbon footprint and increase greenery within the concrete jungle. It is a win-win for Hongkongers and the environment.
Cora Yiu, Tai Koo Shing
Ensure Hong Kong drivers know the rules
The Transport Department has not ensured every driver in Hong Kong will be made aware of the changes, which is indicated by its printing only 397,000 copies. In June 2020, there were more than 2.3 million valid driving licence holders.
As of June 14, members of the public had bought only 1,656 copies at a cost of HK$22 (US$3) each, while the online version has only been accessed 229,884 times. By June 2022, two years after the laws were updated, only about 10 per cent of licence holders had taken the opportunity to update themselves on the new traffic laws.
The Transport Department urgently needs to enhance the knowledge of all valid driving licence holders. This could be achieved by mailing one copy of the updated code to all licence holders or before a 10-year driving licence is renewed, give the driver a copy and require them to pass an online test.
The Transport Department must make a greater effort to ensure all valid driving licence holders know the content of the updated Road Users' Code. This will help make our roads safer.
Neil Dunn, Kowloon
Shabby Lin Heung Tea House won't be missed
On a past visit, its shabby decoration and the ugly menus posted on the walls and columns did nothing for my appetite. The overall experience was not worth the prices it charged.
Its location at the corner of a narrow street also meant car drop-off and pick-up were inconvenient. The teahouse is a relic destined for the ash heap of history.
Edmond Pang, Fanling