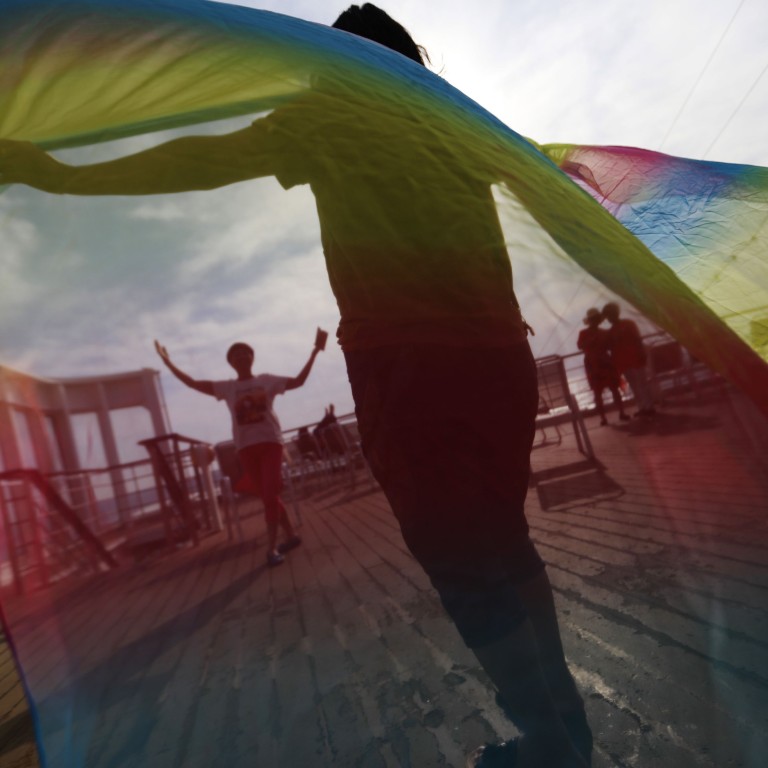 Letters

|
Major powers like China and Japan should lead Asia in LGBTQ rights
Readers discuss Singapore's mixed messaging on same-sex relationships and call on Asia's economic giants to push for gender and sexual equality in the region
Japan, though seen as one of the more progressive countries in Asia in terms of LGBTQ rights, has yet to recognise same-sex marriage legally.
Across Asia, gay sex is still illegal in a number of countries, including Bangladesh, Bhutan, Indonesia, Malaysia and Myanmar. In mainland China and North Korea, sexual and gender diversity issues are barred from public discussion by law. Things are worse in Brunei, Iran, and Saudi Arabia, where the death penalty could be imposed for gay sex.
A person's sexual orientation and gender identity are influenced by both nature and the environment. None of these can be controlled by the individual. A person certainly cannot control his or her genes, and we all experience biological and psychological changes as we grow up and gain more life experience. It's a natural process.
Therefore, deeming homosexuality as "abnormal" or "against nature" is itself abnormal and against nature. People in both same-sex and opposite-sex relationships are showing love towards each other, just in different ways. Why would we punish a person for showing love?
Asia needs an indicative move to recognise same-sex marriage and eliminate all discriminative policies towards the LGBTQ community, and we should look to major powers like China and Japan to lead the way. Their regional political and economic might means they can influence others to follow in their footsteps.
Members of the LGBTQ community are human, and all humans are capable of feeling love. We should not punish or discriminate against them just because they feel love for someone of the same sex and gender.
Lew Guan Xi, Selangor, Malaysia
One step forward, one step back for gay rights
While the LGBTQ community in Singapore was elated with news that the city state is finally moving to
decriminalise gay sex
, it was disappointing that the government remains adamant in denying gay couples marital rights.
Along with the planned repeal of Section 377A of the penal code, the government will amend the constitution so that only marriages between a man and woman are recognised in the city state. In a country still bound by conservative ideas and traditional values, legal recognition of gay marriage won't be easy.
Hong Kong, often compared to Singapore, also remains stagnant on the issue.
Same-sex marriage is still not legally recognised in Hong Kong, but this has been repeatedly challenged in court. There have been some encouraging triumphs, like in 2019 when gay civil servant Angus Leung
won a court challenge
forcing the government to allow him and his husband spousal benefits.
Still, members of the LGBTQ community in Hong Kong and Singapore have yet to receive legal recognition of the sacredness of their relationships; they cannot marry their loved ones.
The impending law change in Singapore might be a small step forward. But a far greater battle lies ahead to secure the rights the LGBT community is entitled to.
Kason Lin, Tsuen Wan