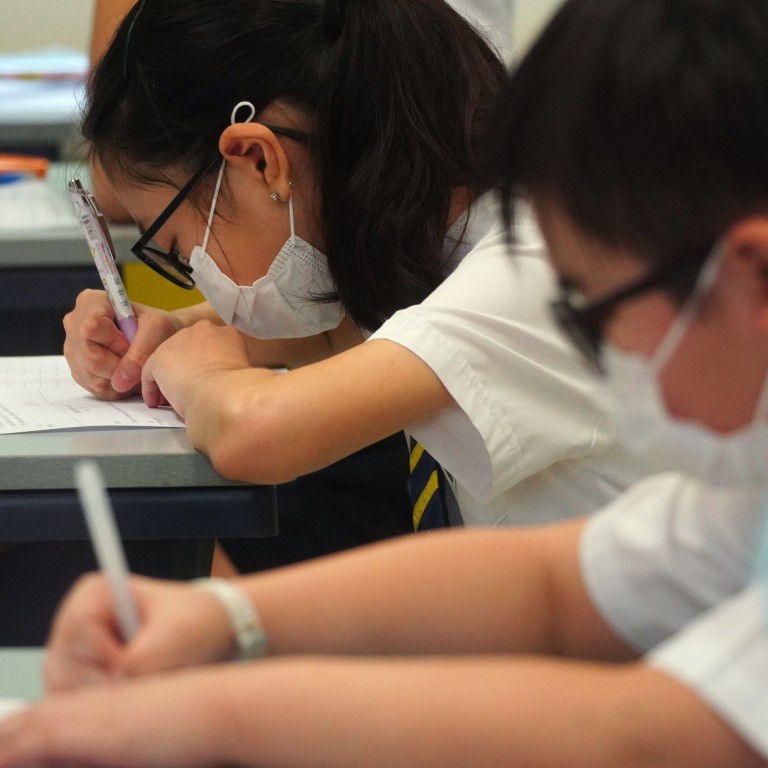 Letters

|
Give Hong Kong students a global education to ensure city's competitiveness
Readers discuss the need to modernise Hong Kong's education system and end all Covid-19 travel restrictions
Feel strongly about these letters, or any other aspects of the news? Share your views by emailing us your Letter to the Editor at
[email protected]
or filling in
this Google form
. Submissions should not exceed 400 words, and must include your full name and address, plus a phone number for verification.
Having said farewell to a few friends with young children departing Hong Kong for a new life in the UK and Canada, I have come to realise that many people are choosing to leave not because of career prospects or politics, but because they have lost confidence in Hong Kong's education system.
The
exodus out of Hong Kong
has been simplistically framed as a political vote of no confidence, which ignores the practical side of the problem.
Having grown up in the local education system, and now with school-aged children of my own, I can say that the system today is worse not just because it puts too much emphasis on memorisation, as that is nothing new. The greatest evil of the current system is that it focuses on obsolete knowledge that puts pupils off learning.
Take the subject of Chinese; many pupils hate it by default, because 20 per cent of the curriculum focuses on learning "ancient Chinese", while the remaining 80 per cent covers nothing practical in the use of Chinese language.
I never liked the subject of Chinese myself, but I never hated it and acquired sufficient skills to communicate well. Nowadays, children in Hong Kong learn Chinese like it is a foreign language. They study purely to get tested in public exams. How can one not feel distaste?
When the government talks about turning Hong Kong into a competitive
innovation centre
and nurturing and retaining talent, its most urgent task should be to review and revamp our education system; for one thing, we should not be using textbooks from 2009 to teach computer science.
Instead, Education Secretary Christine Choi Yuk-lin has stressed the need for schools to teach Mandarin and patriotic education. Patriotism is demonstrated not by shouting slogans but by contributing to the country's future development. Hong Kong is an international city navigating a complex global environment. Youngsters here need global perspectives and a good command of the English language to make our city stand out.
Being patriotic is good for the country, but not at the expense of losing our core advantages. When 1.4 billion nationals already speak good Mandarin, that skill alone will not secure Hong Kong's global competitiveness.
This generation of parents grew up in an international Hong Kong and want their children to have similar language and skills advantages. If the Education Bureau does not wake up to the city's actual needs in education and act strategically in mapping out its future, Hong Kong will soon become irrelevant in the face of global competition, and fewer people will choose to make the city their home.
Agnes Lee, Yuen Long
City must chart path towards zero Covid restrictions
I totally agree with your columnist in the
article
"It's time to go from zero-Covid to zero Covid restrictions" (August 14).
I visited the US, Canada and the UK in June. There were no travel or entry restrictions, PCR test requirements or quarantine orders. This does not mean that other countries do not care about their residents. They have simply fine-tuned their pandemic policies based on scientific data.
Hong Kong has a population of about 7 million. At the start of the fifth wave, experts
estimated
that 4-5 million of us would be infected at some point. Personally, I think that of the other 3 million or so people, 2 million were infected but did not report it to the government, while 1 million simply had no symptoms. I, along with most of my family and many of my friends in Hong Kong, had caught Covid-19 already.
We have gained sufficient experience in handling Covid-19 over the years. There are now two important actions Hong Kong must take. The first is to offer more booster vaccine shots for young children and senior citizens, including at-home services for elderly people in care homes or who have difficulty getting to vaccine centres. The Health Department must set a target for the number of care home visits to be made, and this target should be tracked.
The second is to improve education on the virus and vaccines.
It is time to free Hong Kong from all these restrictions. They are hurting the livelihoods of people across the city – effects which are not included in the government's daily case reports.
I am putting my faith in the current chief executive and Hong Kong government to move as soon as possible towards zero Covid restrictions in Hong Kong.
Tony Fung, North Point