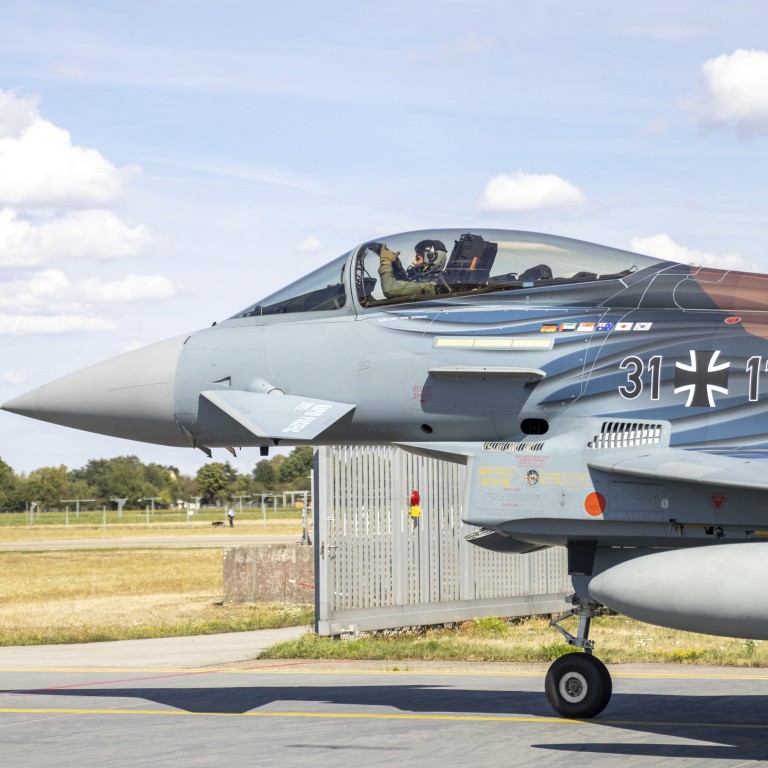 Letters

|
Germany's defence posture will raise hackles and fearmongering in Asia
Readers are concerned about rising German military engagement in the region, suggest that empty hotel rooms be used for social housing and ask for greater oversight of concert organisers after freak Mirror accident
Feel strongly about these letters, or any other aspects of the news? Share your views by emailing us your Letter to the Editor at
[email protected]
or filling in
this Google form
. Submissions should not exceed 400 words, and must include your full name and address, plus a phone number for verification.
Germany's latest efforts to
join the fray
by sending its Eurofighter jets to Asia to take part in the Pitch Black military exercise, covering a marathon 8,000 miles in just 24 hours, on top of its
Bayern frigate
's seven-month deployment which ended earlier this year in the Indo-Pacific, is intended to achieve a four-pronged objective.
Firstly, it signals to Beijing that Germany is ready to play a bigger role to protect its economic and geostrategic interests in the region.
Secondly, it serves as a warning to Moscow and others that Berlin will no longer confine its focus to economic resilience and value-based growth based on the principles of freedom, stability and democracy. Finding itself on a new security footing both in Europe and the Indo-Pacific, it will gradually shift towards a more assertive defensive posture.
The rapid deployment of the long-range flight aims to show Germany's agility and capacity to spread its air power to cover a distant potential conflict. The message is: if and when needed, Germany could mount a surgical intervention to secure its interests abroad or deter aggressive intentions despite having no aircraft carrier.
Thirdly, Germany seeks greater leadership in the West's efforts to contain China. It wants to play a more supportive role in key events in return for more trust and support for its defensive needs outside Nato's sphere, in anticipation of short and long-term threats, including China's challenge of Germany's tech leadership.
Fourth, German leaders seek to rally public support for more security resources and solicit greater national unity and political wins.
While the change in German's national security strategy will reassure its partners in the "China containment" team in the West, it would also raise hackles in Beijing and Moscow, and give leaders there a pretext to justify their fearmongering tactics.
Any counteraction that crosses the red line will be used to the West's advantage, and Beijing is smart enough not to be outplayed. But the bulk of its pent-up anger will be channelled towards the region with Taipei, Seoul and Tokyo bearing the impact of greater grey-zone fearmongering.
This unfortunately increases the likelihood of miscalculation – any missteps by Tokyo and Taipei will be used to justify the need for potentially disproportionate responses.
Collins Chong Yew Keat, University of Malaya
Why not let hotel rooms to subdivided tenants?
Many in Hong Kong pay high rent for poor accommodation, the most appalling examples being the
tenants of subdivided flats
. There seems to be no light at the end of the tunnel.
But one idea is worth considering. Hotels are experiencing a downturn, aside from those catering to quarantines. As a quick fix, why not let out these vacant rooms to subdivided tenants, especially those who have no children or no more than four family members?
The family size restriction is suggested keeping in mind that the average hotel room is about 100 sq ft, while the average subdivided unit is about this size or smaller. With room rates at about HK$8,000 (US$1,020) per month, hotels renting to subdivided tenants could boost their occupancy by leaps and bounds.
Of course, conditions will have to be enacted and enforced to ensure high standards of hygiene and cleanliness. A major problem would be the lack of cooking facilities. But this can be overcome by Hong Kong-style innovation and ingenuity.
As the proverb goes: What is near cinnabar turns red, what is near ink turns black. An improvement in living conditions would also improve people's lives.
James A. Elms, Wan Chai
Mirror concert organiser cannot escape blame
Substandard wire has been blamed for the July 28 Mirror concert accident that led an LED screen to crash onto performers, according to
preliminary findings
.
In my opinion, the party responsible for holding the event should take responsibility. They are the ones who should have checked that the stage machinery was working properly.
Before the accident at the concert, the fourth in the series, there had already been other
minor accidents and mishaps
. That performers were getting hurt showed the organisers were not well prepared and did not pay sufficient attention to their safety.
The government should also have better oversight on concert safety. If government checks had discovered these problems beforehand it could have stopped the concerts from going ahead and prevented tragedy.
Anson Chung, Yau Tong